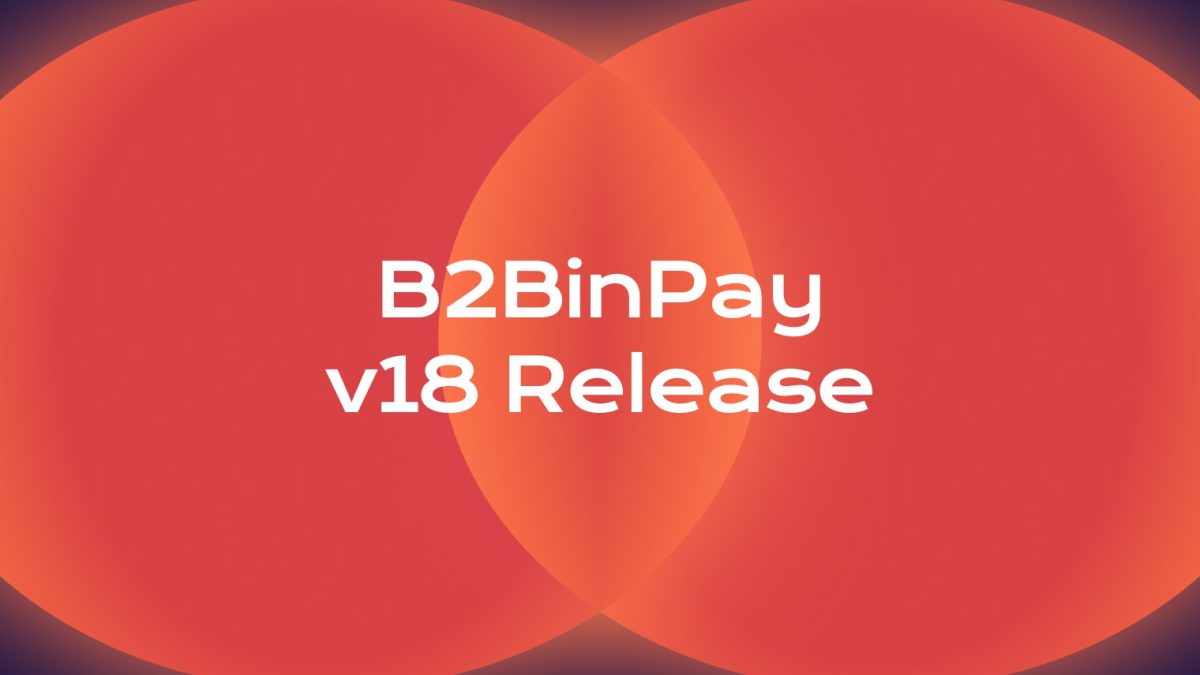 Following the notable v17 release, B2BinPay came with more improvements and new features for their clients, introducing the v18, marking a new era for B2BinPay customers.
This new version simplifies crypto transactions by joining Merchant and Enterprise models. This enhancement is accompanied by a completely redesigned front end and increased compliance with regulatory requirements to improve customer satisfaction and safety.
Account Unification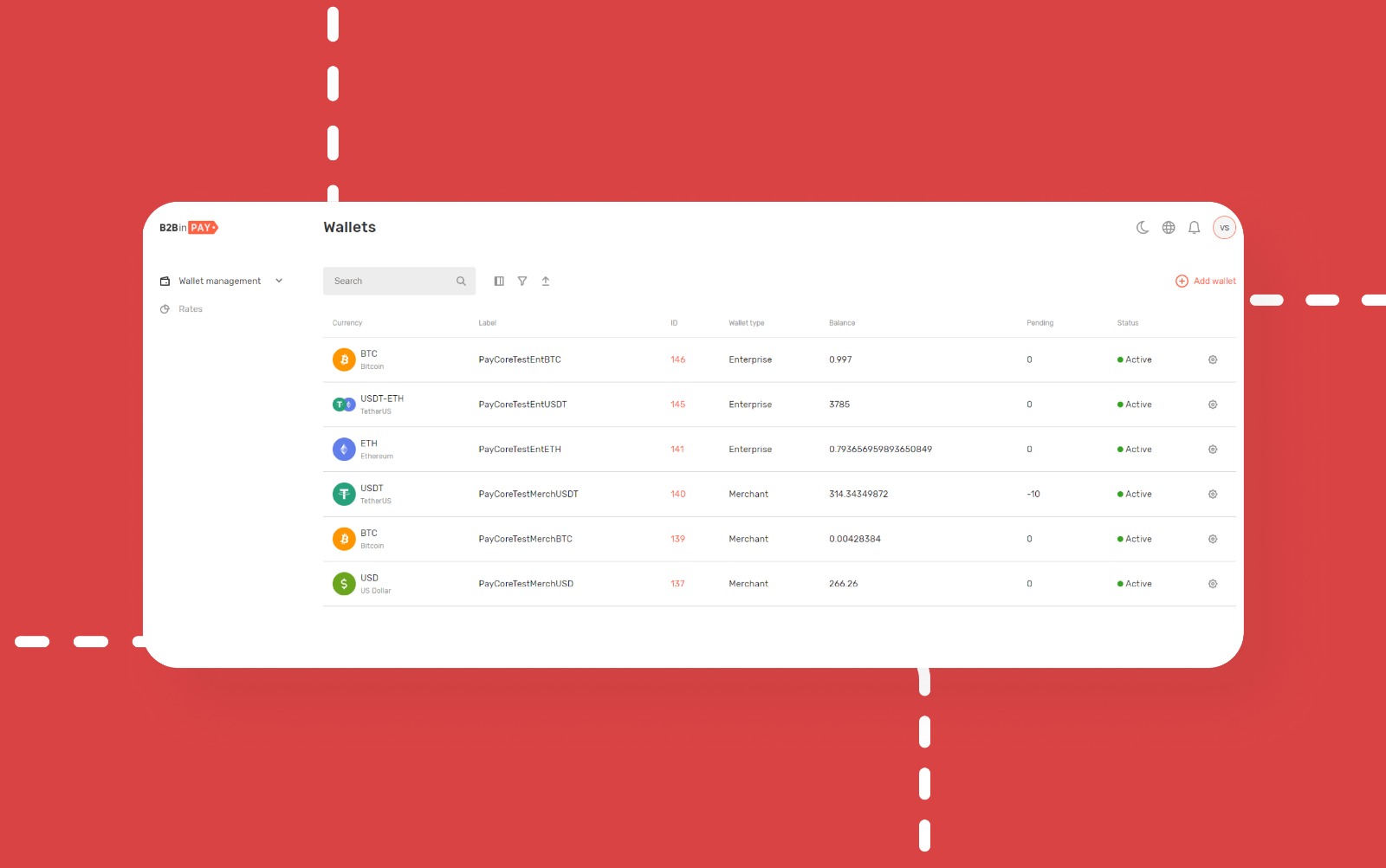 B2BinPay's v18 release introduces account unification, or Merge, a new approach to service delivery. The platform merges two business models, Merchant and Enterprise, into a user-oriented interface, allowing clients to adjust functionalities to their unique requirements. This innovation simplifies operations and gives clients control over their transactions. The benefits of this merging include improved efficiency and user experience. Let's take a closer look at all the benefits you can get from this upgrade:
The Account Structure Has Been Simplified
The account structure has been updated to eliminate the division between Merchant and Enterprise users, allowing a single account to access both platforms' functionalities. This also made the process of registration easier, allowing clients to join the platform without needing to navigate detailed information about each wallet type.
With this simplified approach, businesses can promptly begin using B2BinPay's services and direct their attention to their business.
Client Onboarding And Operation Processes Have Been Improved
Getting started has become more convenient with only a single fee applied to all clients. After signing up, customers can select and navigate between various services that suit their evolving business requirements without incurring additional costs or handling complex paperwork.
Front-End Updates & Improved Functionality
B2BinPay's v18 release offers a fresh, visually appealing interface, enhanced speed and security, and a reliable front end. The platform retains core features, making the switch to the updated version seamless. The updated interface aligns with the B2Broker family's aesthetic while maintaining user-friendly features. The following sections were updated:
Helpdesk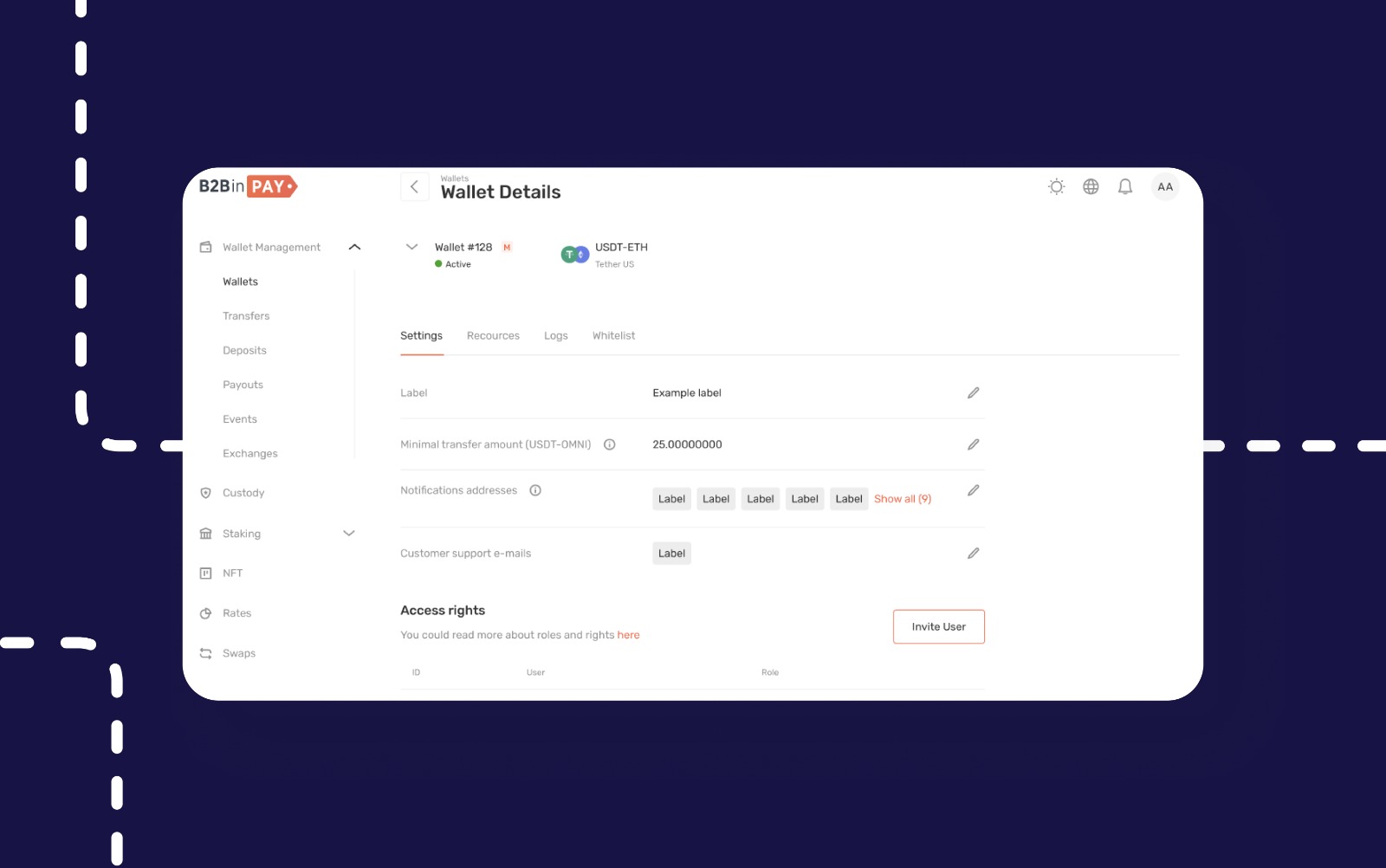 Helpdesk UX was also significantly improved. You now have the option to receive assistance in several languages at specified times. Keeping up with messages and responding to them is now more convenient with the introduction of sticker notifications.
Account Menu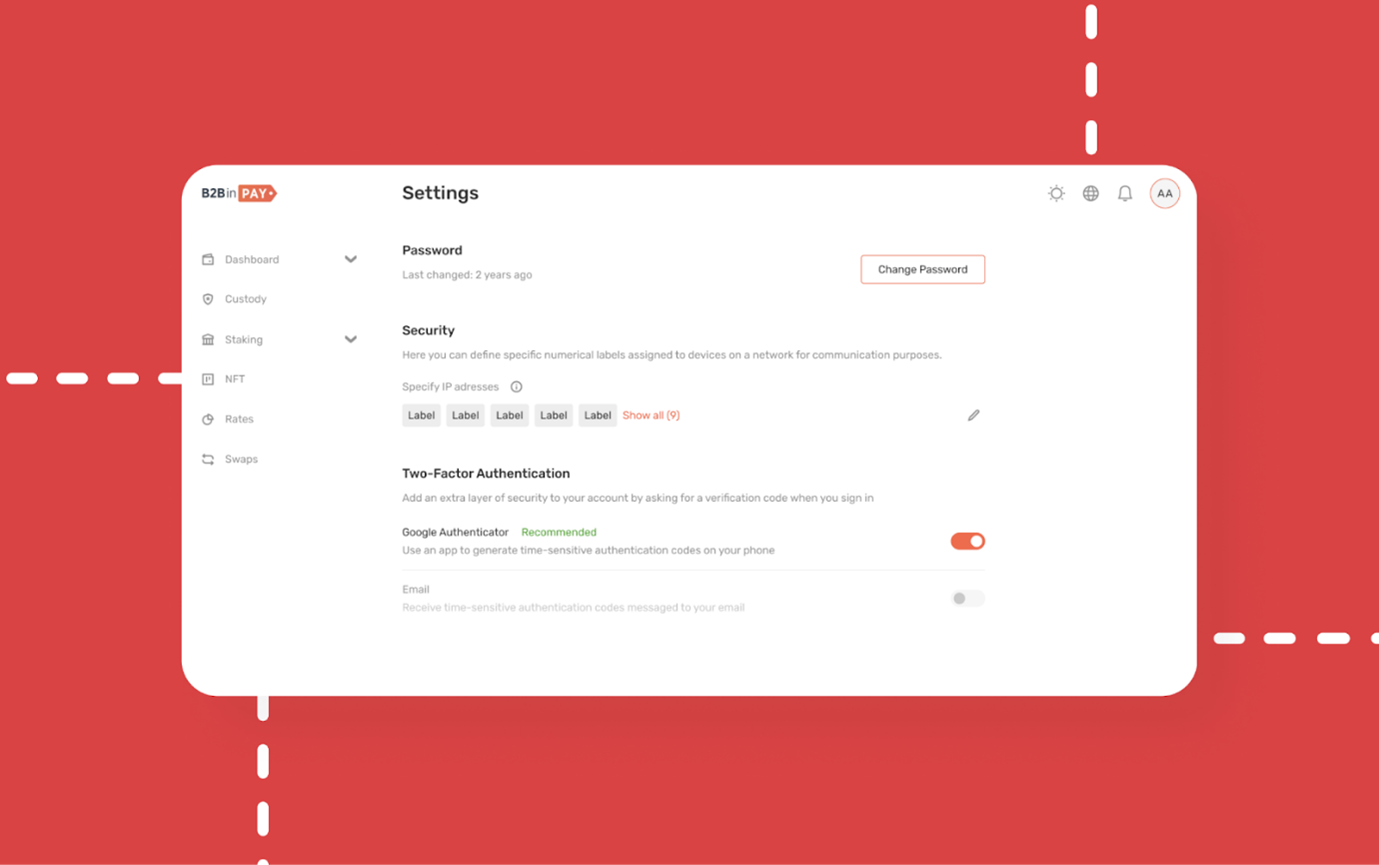 The account management page has been improved to make it easier and safer to use. With a new Account Menu, you can easily change your settings, control API access, and customise your profile. You can now use Two-factor authentication (2FA) for extra security. The Payment Page has been changed to ensure your money transactions are safe.
Wallets & Transfers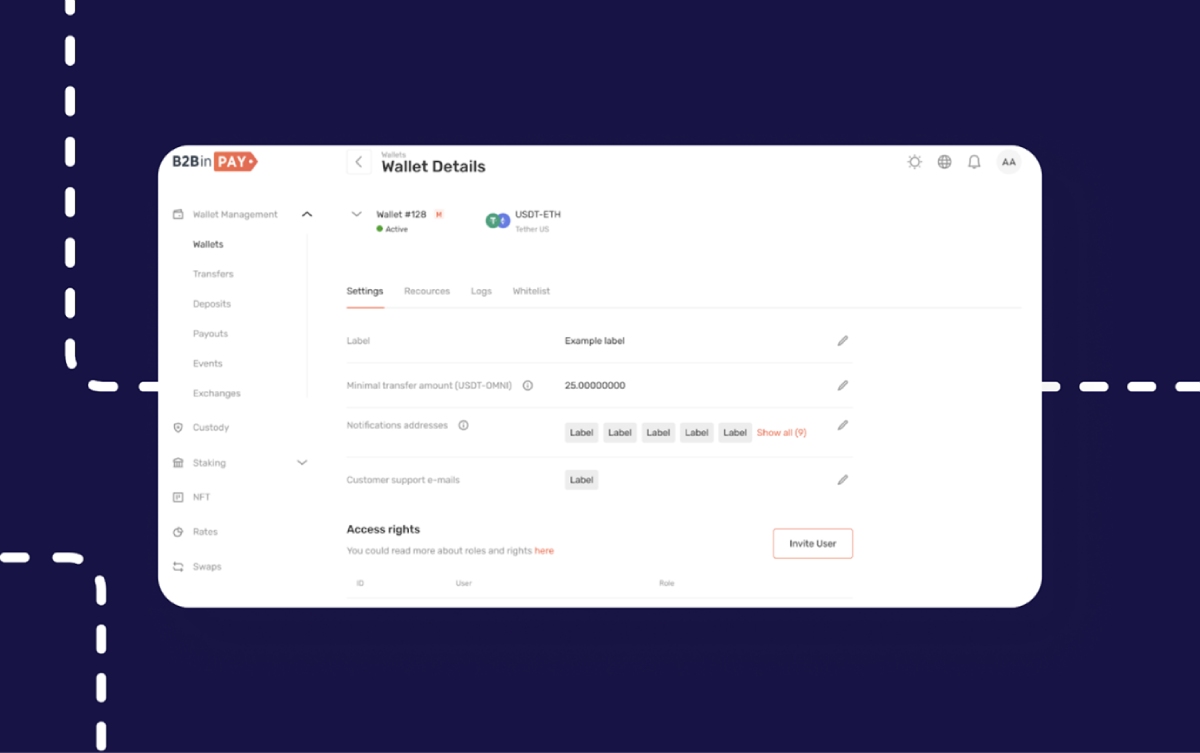 The improvements made to the Wallets and Transfers pages streamline the processes by reducing clicks and shortening the page loading time. A cleaner and more straightforward design adds to improved user experience and satisfaction.
The same upgrades were made to the Payouts, Bank Withdrawals, and Exchanges pages to simplify financial tasks and increase efficiency, ultimately saving clients' time.
Invoice

The update of invoice management removes a 7-day expiration limit for Merchants. This improvement adds to greater customisation and flexibility and gives clients greater control over invoice timelines.
Rates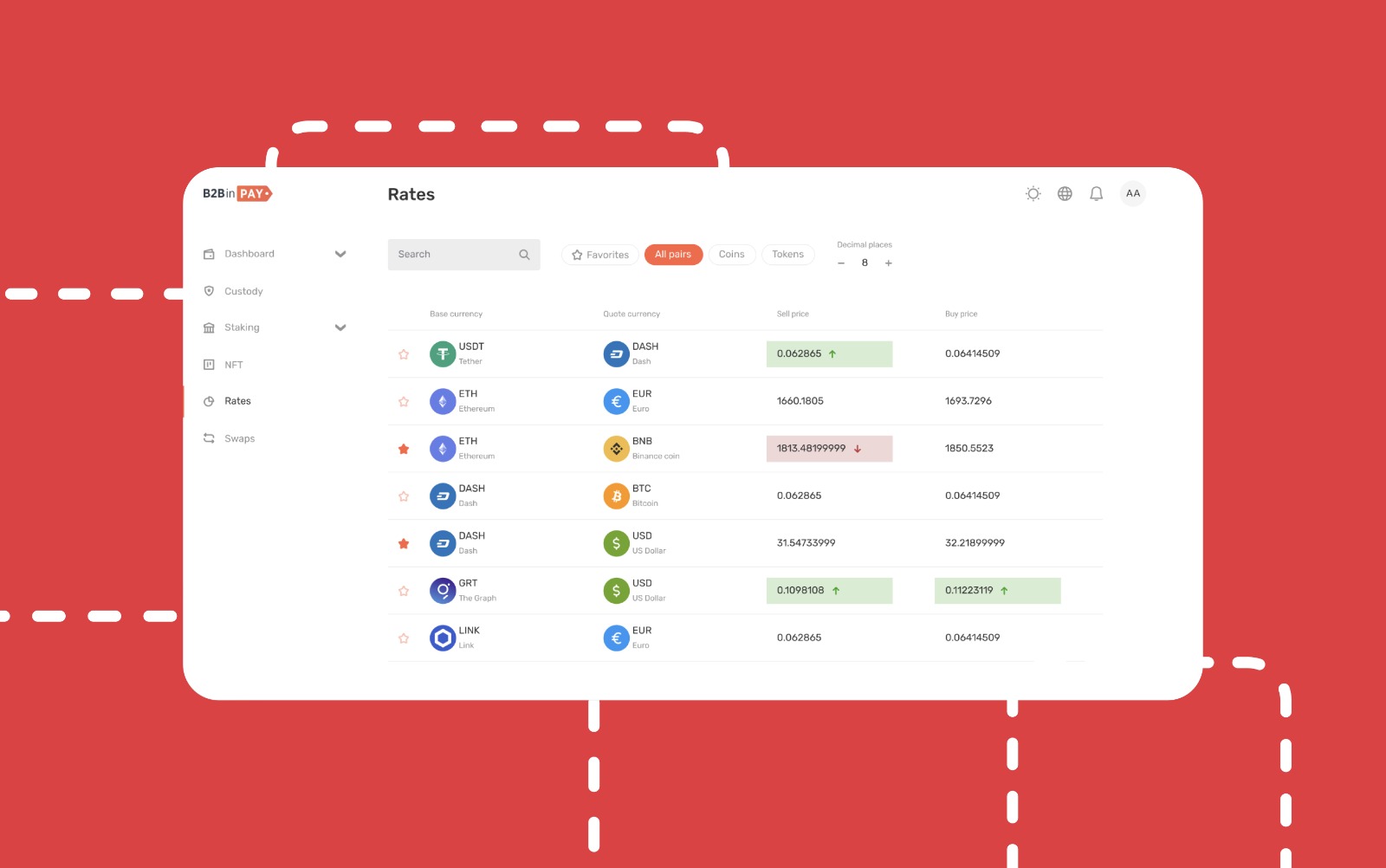 The Rates page has also undergone a substantial upgrade. Firstly, it has been moved from the wallets menu to a top-level menu, making accessing the page simpler and more effective. Also, the Rates UX has been complemented with improved filters and the Favourites option. These changes provide simplified access and more effective management of currency rates.
FATF Travel Rule Compliance

B2BinPay is renowned for its commitment to adhering to the highest industry regulatory compliance and transparency standards. Following this principle, the company has integrated Notabene, a Travel Rule solution provider that guarantees adherence to the Financial Action Task Force (FATF) Travel Rule requirements.
Personal information sharing in cryptocurrency transactions is mandated by the FATF Travel Rule as a measure to combat money laundering and other illegal activities. This regulation plays a crucial role in identifying potential suspicious activities and preventing fraud. As a VASP (Virtual Asset Service Provider), B2BinPay is obligated to share specific details about the sender and recipient of the transfer.
Conclusion
B2BinPay, a top cryptocurrency payment provider, aims to offer secure, efficient, and cost-effective global crypto transaction management, and the v18 release reflects this vision. The company continues improving its services and promises further exciting upgrades in the future.
Related posts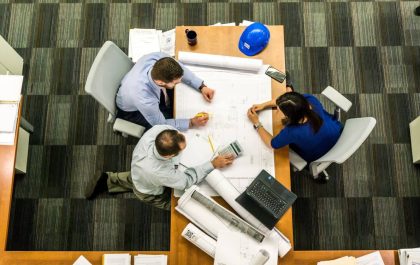 Data Analytics in Revenue Cycle Management (RCM): Leveraging Dental Software for Insights
The healthcare industry has been undergoing a major transformation in recent years, with a growing emphasis on data-driven decision-making. This…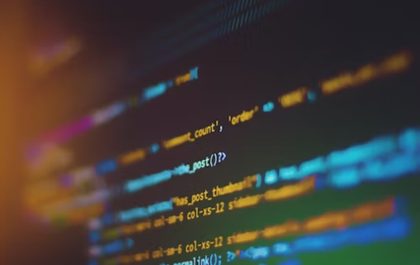 What Factors Influence Cyber Security Salary Growth?
As everything from our public activities to important organization information moves on the web, network safety has, in practically no…