If you are a small business owner, then you probably have a lot on your plate. One of the ways to make things easy for yourself is to choose an efficient way of accounting. A cloud-based accounting software India can make a world of difference in managing your business. Here is why so many companies want a cloud-based accounting software tool.
Knowledge On Your Fingertips
One of the cloud based accounting software India benefits is the ability to get access to information when you want it. Cloud accounting software enables you to know about your expenses and your inventory when you wish to.
It makes tracking effortless since you have the information you require. It means you can get access to real-time data as long as you update the information regularly.
Accurate And Simple
Accounting mistakes can prove to be costly for your business. Since all the data is in one place, the risk of errors is minimized by a large margin when you use a cloud-based accounting system.
Moreover, the simplicity of using a cloud-based accounting system means there will be fewer errors. Whenever you want to access any of your business's financial information, then you know that it is accurate.
Automation
One of the first and beneficial features of computerized accounting is the ability to automate tasks. You can automate payment to your vendors who can save you precious time.
You can easily automate sending invoices to your customers regularly with the help of an online accounting software tool too. Automation enables you to focus on your business more effectively and run it efficiently.
Also Read: The 5 Best Social Media Tips for Small Businesses
Cloud-based Accounting Software: Easy To Set Up
A cloud-based accounting software India is easy to set up because you don't need to install anything. It means you can use it immediately and so can your employees.
All that you and your employees need to do is to log into your accounts. An additional benefit that it is tied to this so that you don't need an IT team because there is no installation required. You don't need someone to update the software as it is done automatically.
Easy To Collaborate
As a business owner, you can determine who gets access to which part of the software. Not every employee needs access to everything on the cloud. It means you get to control who gets access to what part of the cloud.
You can change permissions as you deem fit, and this means more natural control on the data that your employees have access to. It is one of the computerized accounting features.
Help Easily Available
Accounting can be robust for some, especially those who are unfamiliar with it. Cloud accounting software enables you to get all the help you need.
While the software is easy to use, you can quickly contact the customer support if you are confused about anything. There are loads of support options you can choose from. Forums can help you get a deeper understanding of the software tool, and this can help you.
Also Read: Learn Some Useful Strategies for Implementing Business Intelligence in 2020
Mobility
While there are many accounting software features and benefits, one of the best ones is the ability to get access to your business data anywhere anytime.
You need a device and an internet connection to get all the access you need. You can access essential business metrics when you are at home or when you are on vacation. It gives you the ability to access information on the go, and you not tied to being in the office only.
GST Compliance Made Easy
GST returns can be a pain for a small business owner. But it doesn't need to be, especially when you have online accounting software that can do the work for you. Those online accounting software tools that are GST-enabled allow you for automatic GST application. It makes it simple and faster for you to file your returns without any hassles.
You can set reminders to file your GST returns, too, which is another bonus. As you can see, there are numerous advantages of accounting software that are online for a small business. If you already aren't considering a cloud accounting software for your business, then now is the time. An online accounting software tool can allow your business to flourish like never before, as it makes accounting easy.
TheITbase
TheITbase gives tech help to Audience. Learn how to utilize Technology by How-to guides, tips and also you can find cool stuff on the Internet.
Related posts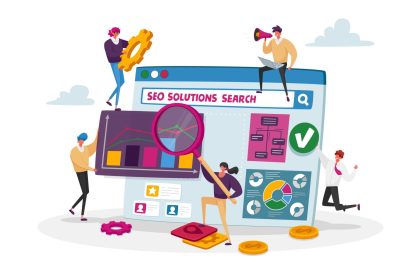 What Is Technical SEO?
In today's digitally-driven world, harnessing the power of search engines to improve your online presence is essential. One crucial aspect…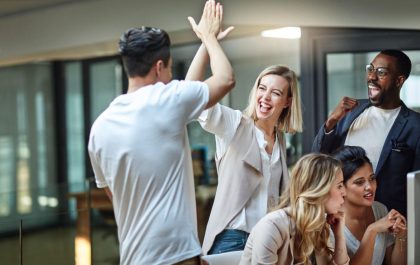 Winning at Work: Effective Strategies for Outstanding Performance and Costly Errors to Dodge
In order to succeed on a personal and professional level, one must do well at work. It necessitates the use…