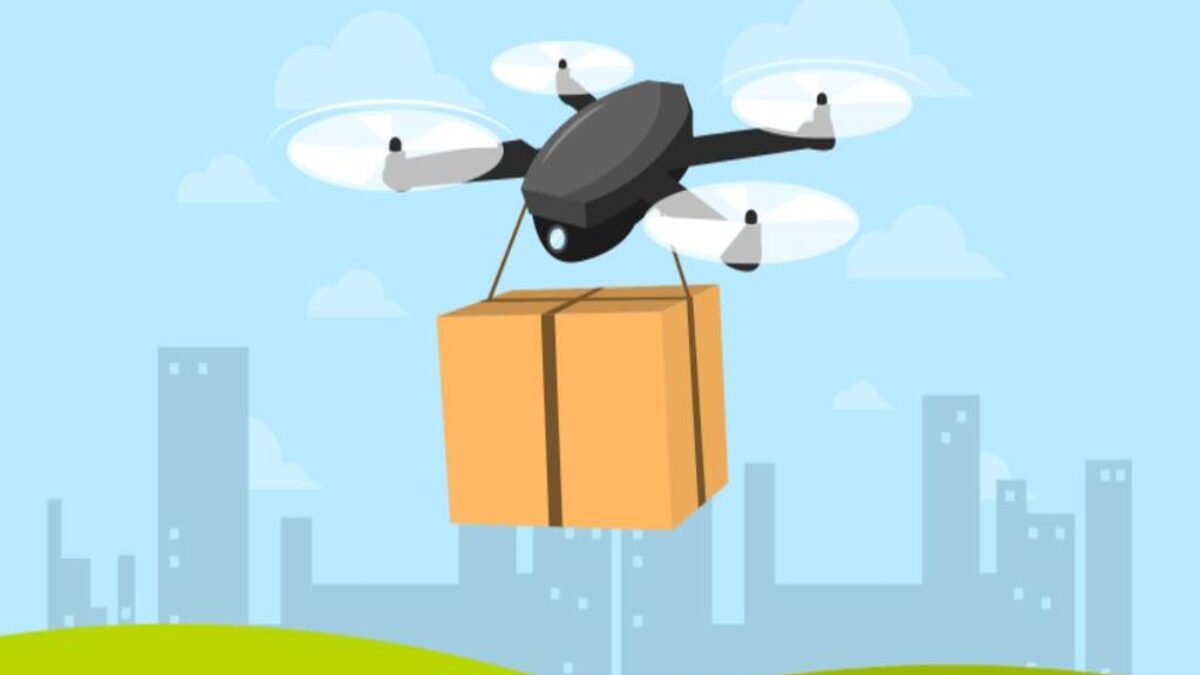 Warp: Rising customer demands and requirements have led to up to 25% of consumers being willing to pay more for same-day delivery. Furthermore, same-day delivery is expected to have a 25% market share by z2025.
In fact, in 2018 alone, last mile logistics and same-day delivery were worth over $1.35 billion. The dramatic increase in last-mile logistics is being driven by e-commerce, and according to Logistics Management, in the same year, e-commerce reached $2.4 trillion.
Additionally, the value of real-time data analysis is shown to be a key factor in establishing last-mile delivery. And today, the full revolution in logistics delivery is unstoppable. These changes have developed a trend in last mile logistics like the following:
Faster fulfilment for Last Mile Logistics
Timelines for fulfilment are evolving. Customers want their orders filled more quickly, and shippers must move more merchandise more quickly. Parcels that once took an hour to handle are now expected to do so in three-minute periods, if not sooner.
As a result, last-mile logistics is now able to contribute to the movement toward quicker fulfilment. The majority of millennial consumers are willing to pay more for assured delivery, with most of them being inclined to pay 30% more for same day delivery.
When combined with the unexpected increase in parcel delivery, the last-mile delivery market will continue to grow by 10% per year.
Last Mile Logistics Are Affected by Supply Chain Disruptors
Last mile logistics are being impacted by supply chain disruptors like venture capitalist start-ups, which were previously explored in the Uberization of trucking. Approximately 84% of all freight costs, including fuel, manpower, technology, and asset tracking, are incurred by the trucking sector, totaling more than $800.
As per Supply Chain 24/7 (via Business Insider), Amazon has been making good progress on developing and running a trucking-related version of Uber. Sadly, there are many examples of supply chain disruptors losing in the tech world, but the trend is apparent and there are few signs of reversion.
Analytics Will Reduce Costs for Last-Mile Logistics
When applied using analytics, the volume of data generated by automated systems and intelligent technology might serve another purpose. Using analytics, supply chain organizations can identify the elements that affect costs across all shipments.
Although minor adjustments might not have a significant influence on initial prices, data analytics offers a way to reduce costs to negligible levels. The entire cost of last mile logistics can be reduced as a result, enticing more customers to use same-day delivery and quicker delivery choices.
Drones, robotic delivery, and autonomous vehicles and trucks are gaining importance
Automation in logistic delivery is becoming a more popular choice today. It is why autonomous vehicles and trucks (AV and AT), as well as drones and robotic deliveries, impact last-mile logistics significantly.
Consumers tend to favor a freight company that offers automated services using the said methods when arranging deliveries. The reason behind the popularity of this trend is that it offers fast and reliable delivery in both urban and rural areas.
The industry-wide technological revolution in logistics
Technology has played a significant role in the revolution in logistics. It paved the way for how fast and reliable logistics have become today. Technology helps freight companies ensure that they can provide for the needs of their consumers through offering high-quality services such as:
Optimization
It was a big step for the industry when it was possible to incorporate massive volumes of completely automated statistics into the logistics chain, which created a highly competitive environment for enhancing accuracy and precision.
Large data sets could be quickly analyzed thanks to new technology, which increased supply chain accuracy and precision.
The first Supply chain digitalization helps businesses save operating costs dramatically while streamlining administrative procedures. New business models can be taken into consideration and evaluated in the context of digital transformation.
The logistics sector has undergone a revolution thanks to technological advancements, which have greatly improved process efficiency. Improved managerial decision-making is made possible by techniques like geolocation (a real-time vehicle tracking system), planning, paperless trading, and the provision of valuable datasets.
Big Data
The problems of big data include the storage and analysis of such a large amount of data as well as the development of real-time analytical capability and experience. Data security, integration, and authentication are major concerns for businesses.
These difficulties are present in the logistics industry and may be seen in a variety of areas, including vehicle diagnostic tests, driving habits, location data, traffic and weather information from sensors, forecast platforms, operational systems, and the like.
However, the objective is still the same: to quickly and effectively gather and evaluate both structured and unstructured information (such as social media postings, web pages, and multimedia material).
According to recent studies, big data, which has clear information and can be used at even higher levels, is a major breakthrough for creativity and productivity. Businesses will need to obtain and integrate vast amounts of data from several data sources more and more frequently.
Artificial Intelligence (AI)
The industry of logistics has undergone a transformation thanks to AI advancements. Automation of warehouses, autonomous vehicles, predictive analytics, and smart highways are some of the most important improvements this technology has made.
Logistics organizations are able to use data on a regular basis because of AI's ability to evaluate vast amounts of data. Automation of time-consuming tasks is one of the main objectives of the logistics sector in order to improve productivity and lower transportation costs. A collection of AI algorithms offers sophisticated judgments and results based on the received data.
Numerous operations can be automated and made simpler by this formidable technology, helping businesses save time and money. It's no surprise that tech behemoths like Amazon and Google have begun to invest in AI. We have therefore chosen to examine how AI is progressing in the logistics sector.
Business Intelligence (BI)
In logistics, business intelligence, or BI, refers to a process or group of activities that enable managing the quantity of data the company generates to be converted into useful information that enables improved operational management and speeds up the process of making strategic decisions.
The advantages of employing these big data and business intelligence solutions are now observable and quantifiable. Many businesses are already transitioning to a new, more effective and competitive manner of running their operations.
To Sum It Up
The revolution in logistics delivery is inevitable. The changes, which have been primarily influenced by technological advancements, have resulted in improved operations and the provision of consumers' logistical needs.
Also Read: Top 6 Reasons To Consider Managed Services For Microsoft 365
Related posts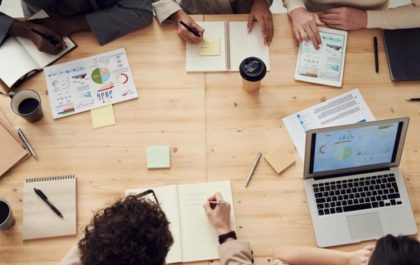 How to Plan a Project That Is Guaranteed to Succeed
Planning and executing a successful project can be a challenging task, especially if you have never done it before. But,…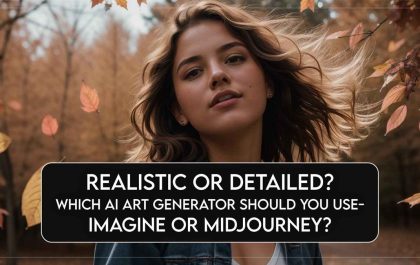 Realistic Or Detailed? Which AI Art Generator Should You Use – Imagine Or Midjourney?
Setting the Stage for AI Art Generation Artificial intelligence (AI) art generation is a rapidly developing field with the potential…