You must have heard of the phrase "Content is king." Imagine coming across content that is flaky and lacks substance. It is quite bizarre that nowadays, even highly competitive business growth are on the verge of being exposed to unappealing and illicit content. Yes, powerful content communicates well, and if it's engaging and effective, you instantly indulge in it. Therefore, we can safely say the ultimate success of a conversation or meeting depends on the quality and effectiveness of the content.
Emerging Market Trends
Newmarket trends are emerging all around the globe, but one thing which will always help you stay on top is knowing the fine art of effective communication. If you get this right, then the ball will surely be in your court. Technological advancements have made even the most strenuous job seamlessly easy. Markets are becoming saturated with the emergence of new competitors. Buyers are presented with many options, and it is getting more and more challenging to retain customers. Therefore in such circumstances maintaining excellent product quality will get you only so far. Consequently, it is crucial to know and aptly apply effective communication to stay relevant and successful.
Generation Z's fast-paced communication style has altered our conversations from "face-to-face" to "through-the-screen." As a result, the younger generation doesn't respond to dull and long-winded discussions, and neither do they stay connected with the brands that aren't producing appealing messages. Today's audience is more inclined to switch to the next best alternative if they don't feel connected to a brand.
People spend approximately 20% of their online time reading. Nearly 80% of them pay close attention to content when collecting information about businesses, brands, discount offers, promotional deals, etc. This means you must create appealing content to show everything your brand has to offer to attract clients. Provide your readers valuable and relevant information along with quality products, and they will become your loyal customers.
Mastering the Art of Communication
Communication is a skill – it is something that can be learned and mastered over time. With time you'll realize that communication, in every organization, acts as a building stone towards growth and success. A degree can help you learn how to design and implement effective communication strategies. Graduates with masters communication degree have excellent verbal, nonverbal, and written communication abilities. Effective communication also involves empathy, adaptability, and the ability to convey complex information in a clear and concise manner. With a master's degree in communication, you can develop these skills and become a valuable asset to any organization. There are many examples of observation skills and how they contribute to effective communication which can significantly impact your career growth and contribute to the success of your organization. As a result, they can smoothly liaise with the marketing department and devise campaigns that boost a company's image and enhance its growth.
Marketing Communication
Many organizations have separate communication and marketing departments. In some, the two are combined into one, forming a 'MARCOMMS' department. Irrespective of the model, these two departments work closely to benefit the company in various ways. For example, close coordination between marketing and communication departments leads to better decision making and urgent problem-solving skills; enhanced productivity with a steady workflow; strong relationships with internal and external stakeholders; better financial performance and higher return for investors; specific and more appealing brand endorsements; enhanced professional image; reduced employee turnover with more employee satisfaction.
Communicating via Social Media In 2021
In today's world, communication has become a core business growth operation. If you want to interact with the masses, your content must be attractive enough for the audience to respond. In 2021, various social media platforms provide businesses an opportunity to connect with their target audience. However, merely gaining viewers and not knowing how to communicate will not make your presence worthwhile. Carefully crafted messages along with sustainable communication strategies can help your business growth tremendously. However, before drafting your messages and a communication strategy, establish clear objectives and outcomes. Remember that it's not always simple and easy to develop content with which people wish to engage. You must go beyond basic market research and understand consumer needs, attitudes and behavior, and the latest consumer trends.
Tips On How To Effectively Increase Engagement With Your Clientele:
Here are some content development ideas that will help you connect with your audience.
First, concentrate on your client's needs, problems, difficulties, and passion. Your content (not just your brand) must address your client's issues and offer solutions.
Your audience will provide you their support if they believe you understand them. Second, engage with your clients via online chats, question and answer/fun sessions, etc.
Get influencers such as bloggers and social media influencers on board. They can help you build your brand.
Engage in personalized conversations. Allow your client base to be a part of your habitual interactions.
Make sure your interface is well structured and a treat to the eyes.
Also Read: Which phone has the best resale value
In A Nutshell:
The purpose of reliable communication methods is to effectively deliver information and build and maintain a respectful workplace environment. Businesses must acknowledge that their brands should be represented to customers through effective communication to create credible and trustworthy images. If you own a business, remember content is the heart of your business growth, and positioning it right will gain you the competitive edge.
Related posts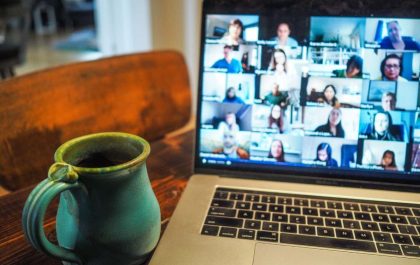 A Guide on How to Stay Secure When Studying Online
As online learning becomes increasingly popular, it is crucial for students to prioritize their security and privacy. Cyber threats are…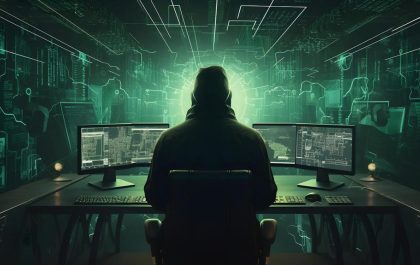 Cybersecurity's Blind Spot: Understanding the Scope of IP Theft in Healthcare and Pharmaceutical
Anastasios Arampatzis In the rapidly evolving landscape of the healthcare and pharmaceutical industries, intellectual property (IP) stands as the foundation…