As Jim Collins succinctly states in his book Good to Great, "good is the enemy of great." There are plenty of products, services, and decent brands. There are restaurants where you leave feeling that the food and service were just okay. Was it great? You're sure it wasn't great. Mediocrity can be found everywhere, from hair salons to movies you watch on Netflix.
The challenge in our modern age is vast competition in all things. Even if you are the only game in town, eventually, a competitor will emerge. If you're only good, you can probably beat. It has never been more real than in people's email inbox. Almost everyone checks their email once a day, and many do it multiple times, including first thing in the morning. One of the details is that there are a lot of emails being sent and received.
So even in the inbox, your email newsletter is competing with other newsletters, promotions, personal, and business emails. Merely sending a newsletter isn't enough. Planning, strategy, creativity, and hard work are all valuable tools to have in your toolbox. Let's take a view of the three ways to make your newsletter from good to great.
Also Read: The 5 Best Social Media Tips for Small Businesses
Send your Newsletter on time, every time
Consistency is the key to greatness. Woody Allen famously said that 80% of success is showing up. To build a reliable email newsletter, you have to show up in their inbox. Quality magazines, great online content, they all have a dependability factor to them. Even if you are sending out a newsletter for a shoe store, you're now in the online publishing business. Strive to come out with issues like clockwork.
Why? There's a couple of reasons for doing this. For one thing, getting an email out on a timely basis starts to imprint on the mind of your readers. They begin to learn that "oh, I get their newsletter every Thursday." They begin to predict you'll be in their inbox. If you're sending useful, entertaining, or valuable emails, they'll even look forward to it.
One of the other reasons you should send out your email newsletter on time is that it helps your sender reputation or sender score. If you start sending emails out every week, and then you disappear for a month, send another email, and then stay gone for two months, you behave a lot more like a spammer and less like a legitimate emailer. So, now in order to recover your deleted emails "Email Finder" is the best option to use.
Internet Service Providers
Internet Service Providers (ISPs) have a sender reputation score used to determine whether you're a spammer or the real deal. Sporadic bulk emailing is a way to jeopardize this score, that every email address personal or business has.
Not only that, but people have busy lives. They'll forget you. If you do a disappearing act and then pop up in their inbox, they'll possibly not recall having subscribed to your emails. Then, if they mark you as spam, your sender reputation is negatively affected.
Half-hearted email newsletters sent out each time. Great newsletters have a discipline behind them. By any means possible, find a schedule that works and stick to it. It will put you ahead of the pack.
Also Read: 8 Reasons Why You Should Switch to Broadband Wireless Internet
Make your email list health a priority
Some of it may be genetics, but behind a lot of great smiles is a lifetime of brushing and flossing. Oral health and hygiene (oh and maybe a little vanity) were the goals. Your email list health is an issue, and those who address it have a better chance at greatness because they're more likely to land in the inbox.
Invalid and low-quality addresses can harm every list. Spam traps, catch-all, abuse addresses, and role-based emails like info@ or admin@ shouldn't be on your list. All of them have a detrimental effect on your email hygiene. The problem is that they usually look no different than the other email addresses on your list.
A common mis-understanding is that if you have an abundance of useful email addresses on the list, they'll drown out the bad ones. This mentality is kind of like thinking there's only a little bit of poison in my glass of water, the freshwater overpowers it.
Make every Newsletter valuable
Frequently I'll open an email, scan through it, and immediately get the impression that no thought put into it. The email starts, "and now a note from our President." They begin telling me how they're committed to me, they love me, they'll never cheat on me, etc.
If there's no critical piece of information and no entertainment value, the reader's enthusiasm diminishes. If you're like most people, there's a variety of email newsletters you receive. I get newsletters related to my profession, a few from restaurants I like to dine at, products I'm a big fan of, and even a comedian's newsletter that's filled with jokes.
What's the commonality between all of these email newsletters hitting my inbox like a rainstorm? They all have value. I learn from the professional newsletters, or I find out what enticing culinary creations are available this weekend at my favorite grub spots. Some products have newsletters where it pays to subscribe because of all of the promotional discounts and coupons they send me, just for entrusting them with my email address. I always open the comedian's newsletter because laughter is still the best medicine, no matter what my mood is. They all have value, and I open them right away.
Other email newsletters I greet with lukewarm emotions. Sometimes they have something worthwhile. Other times it seems like they were just sending one out because it had been a while, and they needed to justify their job title or that they have an email list.
The most significant people, businesses, and things are of service. Is your email newsletter indispensable? Make the kind of newsletter that if you suddenly stopped, people would miss it. 
Do you want a good email newsletter? Then prepare to be forgotten. Strive for a fabulous email newsletter, and your subscription list and engagement will grow. An email newsletter with energy and value will stand out in someone's inbox. A person will see it and open it because it's rewarding. Go forth and email! Greatness awaits you.
—
Author: Paul Leslie is a Content Writer for email validation company ZeroBounce. He has a rich background in content creation as a writer, researcher, and interviewer. Paul has conducted more than 800 interviews distributed via radio and podcasts.
Related posts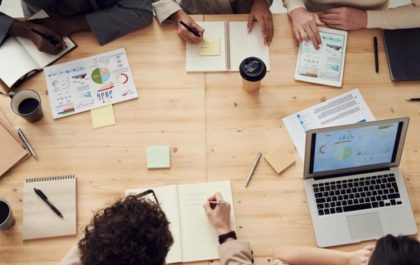 How to Plan a Project That Is Guaranteed to Succeed
Planning and executing a successful project can be a challenging task, especially if you have never done it before. But,…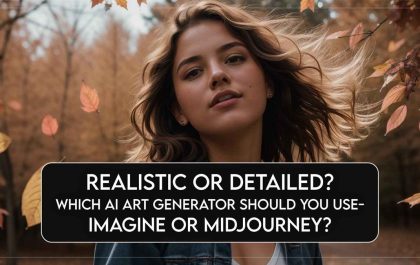 Realistic Or Detailed? Which AI Art Generator Should You Use – Imagine Or Midjourney?
Setting the Stage for AI Art Generation Artificial intelligence (AI) art generation is a rapidly developing field with the potential…