Markets are becoming increasingly volatile and competitive. Companies are compelled to accelerate production to keep up with the industry's expectations. Therefore, businesses have adopted automation to minimize the human factor in their operations. By leveraging the power of technology, companies quickly speed up business procedures with reduced chances of errors/mistakes.
Market analysts at Business Wire expect that 59% of operations will become automated by 2022 since automation is gaining momentum in business today. However, it isn't about eliminating human intervention. Instead, BPA increases the workforce's productivity with efficient resource allocation. So, here we'll briefly explain some applications of automation in business processes.
7 Ways technology has transformed businesses
Technology has infiltrated all industries and revolutionized different aspects of modern-day business. Jobs that took hours are now accomplished in minutes while machines perform mundane tasks requiring manual labor. Technology enables you to increase the efficiency of several business functions to enhance the company's profitability. It leads to the rapid normalization of BPA in businesses during this tech-dependent age. Let's discuss some processes/functions transformed by 21st-century technology:
1. Project management:-
Companies that incorporate automation in routine procedures can enhance the productivity of their projects to reach their goals effectively. For instance, it's challenging to identify which worker is overburdened with manual work. But using a fully automated project management software enables you to review every employee's resource loading and distribute workload functionally.
Moreover, these software programs allow team members to communicate, thereby enhancing collaboration. During the coronavirus pandemic, many organizations relied on automated project management to resume business operations. Therefore, it is crucial to develop your technical knowledge and remain updated with the latest advancements if you seek career progression. A viable approach for this would be opting for online learning platforms. You can enroll in an online masters in data science degree, learn about essential technology management, and hone your analytical skills.
2. CRM:-
Automation optimizes the process of targeting, acquiring, and retaining customers. Digital methods have enhanced the efficiency of advertisements. At the same time, DDDM (data-driven decision-making) enables companies to discover which products interest their target audience. AI allows you to create buyer personas and target customers with personalized emails, i.e., automating the sales procedure. Similarly, chatbots have overwhelmed customer assistance.
These robots can answer people's repetitive questions tirelessly, thereby being available 24/7. You must invest in reliable customer relationship management software to organize customer data for extracting useful information and centralize your marketing campaigns.
3. Cybersecurity:-
Businesses are facing an increased risk of data breaches since the pandemic started. But automation protects your financial information and data from hackers. You can now set up automated alerts in case someone attempts to penetrate your computer systems. It's even believed that AI will replace humans in cybersecurity by 2030 by minimizing human intervention.
It means that companies can focus more on improving business processes instead of worrying about viruses or malware. Computers are now programmable to be continuously on the lookout for possible leaks or breaches. Similarly, AI can undertake the procedure to make a backup of your data on the cloud.
4. Recruiting employees:-
Automation increases the efficiency of recruitment procedures. Not only it reduces the time needed to employ professionals, but it also ensures bias-free hiring. Companies can pre-screen potential employees by examining pre-recorded interviews. Scheduling software enables you to simplify the process of organizing face-to-face interviews and evaluate a candidate's abilities according to your requirements.
Automating this entire process will diminish manual labor since computers will judge each candidate as per pre-established metrics. Interestingly, we call this software CRM (candidate relationship management) that improves the accuracy of your HR department's endeavors.
5. Communication:-
We've already seen several benefits of technology that have helped employees communicate more easily. Smartphones and a speedy internet connection contribute to workers constantly remaining in contact while replying to each other's messages almost instantaneously. Now, you can send a video, document, or even an application via Skype or WhatsApp.
Also, employees can schedule meetings, conferences, and get-togethers by using different digital tools. For example, Zapier automates some tasks associated with workplace meetings, such as reminders of video calls. It leads to employees wasting less time finding the right time/place for meetings and more time doing their jobs.
6. Remote working:-
Another way how technology has transformed business communication is through tools, e.g., Zoom. These tools have enabled face-to-face conversations even when one party isn't physically present in the room. Employees can telecommute and keep working even during a lockdown. Moreover, we've got co-working spaces and teleconferencing that have made it easier for employees to stay in touch. Automation allows remote workers to manage their work and organize their documents quickly.
7. Inventory management:-
Companies don't require manual counting of their products since inventory management automates everything. Now, computers take care of your warehouse requirements. Organizations can identify and manage items (using tags such as GPS, RFID, or LoRa) to track their assets. These innovations have improved supply chain management with automatic identification.
Companies can purchase inventory management programs that allow adding, editing, and transporting inventory in real-time. While traditional stock procedures have become streamlined, automation has eliminated the risk of human error. Fewer errors lead to more time saved and, therefore, delighted customers.
Conclusion
Automation improves your company's bottom line by increasing the workers' productivity and enabling them to perform tedious tasks just with a few clicks. It diminishes the manual effort required to get the job done hence reducing costs and accelerating business procedures. These processes include inventory management, financial accounting, customer services, and employee onboarding.
A McKinsey survey calls automation a "global phenomenon" since 57% of organizations have incorporated BPA in a few business functions. Those who haven't contemplate switching to automation soon. Reluctance to adapt now will hamper success as automation has become imperative for survival.
Also Read: 5 Ways To Find Out (For Sure) If Your Partner Is Cheating
Related posts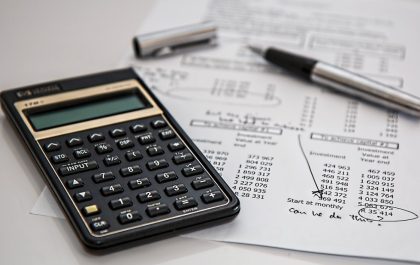 Your Ultimate Guide On Investing by Nisrine Chafik
Investing is a great way to grow your wealth and reach your financial goals. However, it can be difficult to…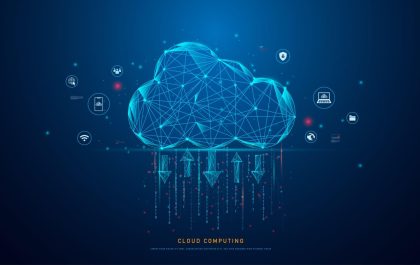 Normalyze and CEO Amer Deeba Patent Technology That Helps Clients Secure Data in the Cloud
The IT sector is fiercely competitive and marked with rapid advancements. The only way for companies to succeed in such…