Social Selling: Nowadays, Instagram helps the majority of people to discover new products and services as compared to the other social media platforms. Therefore, Instagram can be the ideal online business hub for you. Whether you're thinking of starting your business on Instagram or you're already struggling to sell your products on Instagram, doing it the right way can give a boost to your business and help the world become your oyster. Such as curating your Instagram highlight cover eye-catching will urge the visitors of your profile to view your best-selling products, and they may end up actually purchasing some products. However, there's more to that and if you're wondering how to get your Instagram link to share it with a broader audience and pitch sales for your newly-started business, keep reading.
Create Engaging Content
Many users tend to ignore grainy, low-resolution pictures. While high-resolution and uncrowded pictures receive more engagement. Therefore, you can try flat lay photography for your products with a neat and light background to make your products stand out.
Also, it's necessary to write a captivating caption with a call to action at the end. This lets your followers know what next step they should take. Always reply to your followers in DMs and comments so they know you actually care about them, rather than making sales.
Use the URL in the Bio
Whenever a person gets to know about your Instagram page, the first thing they are going to notice is your bio. By adding a URL to your business page, you will be directly driving more traffic to your website, therefore, greater chances of sales.
You can use the "link in the bio" phrase in your captions so your followers know where to directly go to purchase your newly-launched product. Otherwise, people are lazy to find the direct link of a product themselves and they don't want to go through the hassle. Hence, keep your links updated as you launch new products.
Also Read: The 5 Best Social Media Tips for Small Businesses
Feature Your Products
Stories and IGTV are not there for the showcase. You should instead utilize them more in your favor. You can make step-by-step tutorials using your products on your stories and you can even use the other brands' products as well so you don't sound too salesy. For a longer and detailed video, you can take advantage of IGTV. People are more likely to purchase products after seeing a video as this gives them better know-how of the product.
You can also share pictures or videos of your customers using your products. Don't forget to take their permission first. This way, people will know how your products work and their worth from the eye of an actual purchaser.
Use Instagram Shopping
Social Selling Instagram business accounts have the opportunity to let their customers view their products along with prices on feed and if they decide to purchase a product, they can be directed to your business page with a single tap.
The benefit of using this feature is that your posts will be viewed by lots of users as they get shared. This way you will be able to reach more people and most probably more sales. You can also view the insights to see how well you're performing.
TheITbase
TheITbase gives tech help to Audience. Learn how to utilize Technology by How-to guides, tips and also you can find cool stuff on the Internet.
Related posts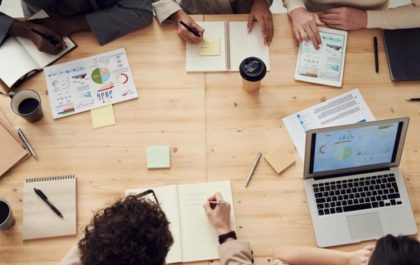 How to Plan a Project That Is Guaranteed to Succeed
Planning and executing a successful project can be a challenging task, especially if you have never done it before. But,…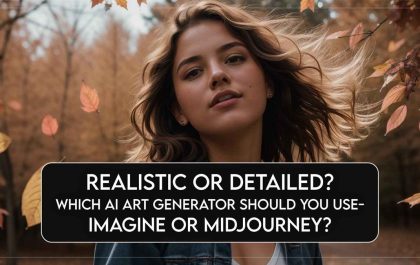 Realistic Or Detailed? Which AI Art Generator Should You Use – Imagine Or Midjourney?
Setting the Stage for AI Art Generation Artificial intelligence (AI) art generation is a rapidly developing field with the potential…