Gaming Industry: With the gaming industry becoming more competitive and new providers constantly entering the market, expectations are that new waves of clients will also take the market by storm in the next few years. However, although there is a growing interest in betting displayed by younger bettors, there is a very specific challenge most gaming providers must face daily. 
No matter what industry a certain business might be in, the challenge is across all markets and businesses. Whether providers are offering specialized Nascar picks or pro levels of betting data, they have all now turned to client retention as one of the trending challenges in the current world of business. 
Retention As Business Pillar
Companies can constantly rely on new clients hitting their stores every day. That's not specifically how gaming industry providers perceive their line of business. Gaming companies are providing a specific product. Still, there is a service factor that comes with a focus being placed on retention. 
To most betting companies, their platforms are products. Yet, the challenge remains to keep bettors and fans from not drifting away to other gaming providers. The key is, therefore, retention. 
With an existing clientele, the business strives and continues. With new clientele, the challenge of hooking new bettors and users is approached a bit differently. For most new users, it's all about what incentives are provided to open an account. For more regular users, it's about what the provider is doing right to keep them hooked. 
That means that it's not just about providing what the client is exactly looking for. That works for a while. Yet, it's also about showing enhancements to the gaming platforms and the overall offer of betting alternatives. 
For instance, clients could remain hooked to a service if they find out that they can rely on the provider covering specific sports leagues. Yet, if new alternatives are not offered on their platforms, they might be inclined to check their competition. 
Retention is, therefore, a pillar to keep the business running. Gaining new clients is also part of the game. Yet, it does come at a cost and one that some providers are not willing to cover. However, the effect of not retaining or gaining new clients on a company is certainly brutal. 
The Cost of Retention
To business experts, retention is key. Not only because it allows to build on a solid clientele, yet there are costs involved. Business studies show that keeping clients is about three to five times cheaper than gaining new ones.
Starting with reducing costs, keeping clients might just be a way to go. In terms of the impact of retention across an organization, there are key metrics that investors are looking for when it comes to putting their money in certain industries. 
Some companies might have positive results. Yet, the investment in assets or capital might not always lead to a positive perception. For instance, some companies are well known to invest in their management and operations to make their services more efficient. 
Yet, if the returns on those investments are not positive, these companies will be flagged in certain aspects of their operating model. This could be seen as both a risk of not investing in retention as well as putting too much of a focus on seeking internal improvement without a clear goal. 
Retention is not all done by keeping bonuses and promos attractive. It also starts with having solid customer service alternatives. It also helps when companies track user data and allow these bettors and fans to opt for the top-of-the-line platform features. 
These all come at a cost. However, retention will be a key metric investors will want to evaluate to see if these enhancements had an impact. 
In the end, it's about keeping a balance. Companies want to keep clients and gain new ones. Yet, with everything coming at a cost, the target should always be to improve for those who have already opted for the service and not just throw money to attract new ones. 
Also Read: What is a Bedroom Humidifier and When should I use it?
Related posts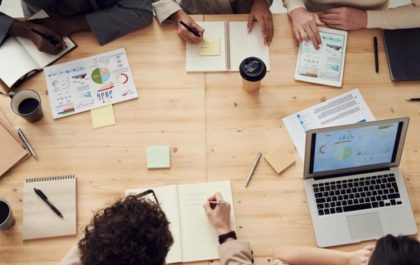 How to Plan a Project That Is Guaranteed to Succeed
Planning and executing a successful project can be a challenging task, especially if you have never done it before. But,…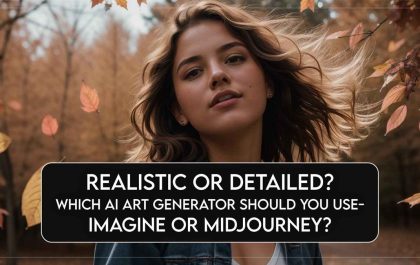 Realistic Or Detailed? Which AI Art Generator Should You Use – Imagine Or Midjourney?
Setting the Stage for AI Art Generation Artificial intelligence (AI) art generation is a rapidly developing field with the potential…