Why Should You Treat Your Clinic as a Business and Use a Patient Relationship Management Software?
Is your clinic a healthcare organization? Yes, it is. But at the same time is a business that needs clients to survive. Your clinic's prime interest must be the wellbeing of the patients. But you still need to find methods to attract them and make them regular clients. The ideal situation is that every patient that your staff treats to come back to your clinic. A patient relationship management software will help you do exactly that. It contains the patient appointment scheduling software and other useful features that will help your clinic attract new clients and make them regulars.
In recent years, the number of private clinics had increased enormously. The market competition of your clinic has risen as well. If you want to survive in this market, then you need to find methods that will ensure a continuous supply of clients.
If you're going to make them come back to your clinic when they encounter another health problem, then your clinic needs to satisfy them. You can do that with traditional marketing methods, like promotions and cards, or different benefits. But that is only buying them as clients. And the process will reduce your profit margins. It also has some risks.
Another way is to use the internet. You can make use of different online marketing methods to attract new and old clients alike. There is a chance that this management software will work. But even then, you need to ensure that your clinic can manage the higher influx of patients. Your clinic needs to avoid situations where appointments take a long time to solve. The health of your patients is in play. And they do not want to wait for weeks to check and eliminate their pains. You will still need another solution for the new problems that may appear.
Related Post: 4 Tips For Selecting the Right Managed IT Services Company
What Are the Features That a Patient Relationship Management Software Needs to Have?
Patient Relationship management software: A top patient relationship management software will be able to help you both your marketing problems and the influx of clients that will come after. The best alternative is to use a CRM that includes such software together with many other useful functions for your clinic. The management program needs to have x functions:
Patient accounts: A good management software or a CRM will provide your clinic with a portal that you can brand. By using this portal, your clinic's patients will have accounts where all their information can be stored. Your staff will not only get the ability to personalize the experience of each patient. But also increase the speed and the efficiency of taking care of your patients.
Productivity tools. Diverse management software will offer different productivity tools. But some functions are mandatory for every software. One of them is the appointment board, which will reduce the effort needed for the management of all your clinic's appointments. Together with staff metrics, you will be able to see and utilize dead times to increase productivity.
E-signature. "Convenience" is a powerful tool that you can use through the e-signature method. All the effort that your patients need to spend on filling forms, and sign papers while waiting in your clinic, will from home. Your clinic will not only save a lot of time, but it will also make your patients' lives easier. Most of your patients will choose this method. You can use this feature for the documentation needed in the clinic, increasing productivity even more.
Patient appointment scheduling software. Although this can be considered a separate software altogether, most of the time, it will come as a package with the patient relationship management software and a payment processor, combined in a CRM. The features brought by this type of software can also differ from a provider to another. The mandatory ones are calendar integrations, which will make it easier for you to manage appointments, automated reminders, which will remind your staff and your patients about the meetings. And the ability to cancel, dressing, or confirm an appointment with a single SMS.
Also Read: Ambient Intelligence: Definition, Technologies, and Applications
How Important Is a Patient Appointment Scheduling Software for the Relationship Between Your Clinic and Your Patients?
A patient appointment scheduling software will eliminate some of the problems that older appointment systems had. These problems created friction between your staff and your patients and reduced the number of patients that decided to come back to your clinic. The three main predicaments that this software will eliminate are:
Delays. The most common problem that creates friction between your staff and patients are the delays produced in the schedule. Some patient meetings can take longer than expected, and such situations will make the patients that came to an appointment on time to wait much longer than expected. Medical emergencies can also produce the same effect on the schedule. Schedule software offers your staff the ability to announce the patients about any delay. The satisfaction of your patients will increase.
Late patients. The daily life of your patients can contain many tasks. For this reason, they will sometimes forget about an appointment or make them unable to arrive on time. The conclusion will be late patients that will create problems for your staff as well as other patients. The scheduling software will help you prevent this type of problem through an automated remainder and giving your patients the possibility to reschedule through a simple SMS. The function will prevent your patients from forgetting and offering them a somewhat flexible appointment.
Unprepared staff. One of the tasks that your team needs to do for each appointment is to find the patient's files and documents. And they will be slightly unprepared for the meeting. The patient appointment scheduling software will also solve these problems. If it is part of a CRM, then your staff will have easy access to all the files of the patient's account. If it is a single program, then the records can be attached when your staff makes an appointment, and the medic can access it in some easy clicks.
Author Bio:
Anthony Ruth is a qualified content creator for Medicalcrm.com. The patient association management platform specially designed to ensure easier patient access by automating scheduling and billing operations
Related posts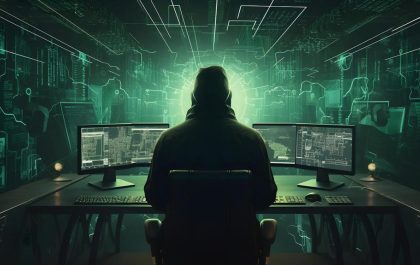 Cybersecurity's Blind Spot: Understanding the Scope of IP Theft in Healthcare and Pharmaceutical
Anastasios Arampatzis In the rapidly evolving landscape of the healthcare and pharmaceutical industries, intellectual property (IP) stands as the foundation…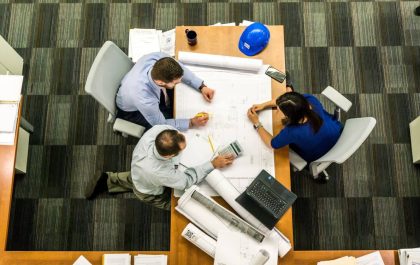 Data Analytics in Revenue Cycle Management (RCM): Leveraging Dental Software for Insights
The healthcare industry has been undergoing a major transformation in recent years, with a growing emphasis on data-driven decision-making. This…