If you're thinking about moving to the quaint small town of Foley, Alabama, you've come to the right place. Here you will find out all the information required for a smooth transition, saving up on time you'd usually spend browsing multiple sites to find them. Relocating to a new city or state is exciting but can also be a bit overwhelming, which is why we're helping you with all you need to know about the city of Foley, AL before you move there.
The city of Foley, Alabama, happens to be a relatively small town with an immense heart. The tight-knit community you'll find there will welcome you with open arms, and you'll feel like a local in no time. Because of its proximity to the Gulf Coast, with coastal cities like Gulf Shores and Orange Beach only a short drive away, Foley slowly became a shopping hub. This position sparked the development of both mom-and-pop restaurants that will fix you up with some delicious home-cooked meals, as well as the major outdoor shopping mall, Target Outlets Mall, located in the heart of the city's business district.
Firstly, we'll cover some basic facts about the city; then, we'll get into more relevant information that will be incredibly helpful to you if you decide that moving to Foley, AL is the right choice.
Basic Facts and Figures about Foley, AL
Located in Baldwin County's southern section, Foley, Alabama, is the last city you stop by before reaching the Gulf of Mexico. With over 23,000 residents, Foley's population increased over the past twenty years at a 92% rate from 2000 to 2010 and 60% since 2010. This trend is unlikely to change anytime soon as Foley and other cities in Baldwin County are among Alabama's fastest-growing cities. The total area covered by the city makes up 32.5 square miles, with a population density of 720 people per square mile.
Regarding costs and expenditures, Foley, Alabama's cost of living is 6% lower than the national average. The median property price in this coastal town is $213,000, with a 12% growth rate over the past year. The city's median household income is $46,000. The residents of Foley, AL, have to pay a 10% sales tax, while the income tax is 5%. As the third-largest city in a thriving county, Foley, AL, is expected to continue its growth driven by the tourism industry and other economic sectors.
Thriving Economy and Growing Job Opportunities
With the cost of living below the national average, the city of Foley, Alabama, focuses on the quality of life it can provide its residents. Its economy is a big influencer of this, and most industries are exceeding the country's averages when it comes to the number of employees. Because of its flourishing tourism industry, around 21% of the workforce is employed in retail trade, 11% works in accommodation and food services, and 10% works in construction.
Due to the city's growth trends over the past two decades that don't seem to slow down any time soon, the number of people working in construction is likely to continue to grow. The same can happen to health care and social assistance, currently at 9%, and professional, scientific, and technical, currently at 9%. Both grew from 6% over the last five years, and the trend can continue.
Some of the most prominent employers in Foley, Alabama, are UTC Aerospace Systems, South Baldwin Regional Medical Center, Ascend material, Vulcan Inc., and Riviera Utilities. The highest paying jobs in Foley, AL, can be found in legal occupations with median earnings of $134,000. In contrast, the highest paying industry is the Transport and Warehousing industry, with median earnings of $77,000.
Thriving Community and Activities
From its incorporation in 1915, the city of Foley, AL, continued to grow. The more people moved into the area, the more the administration had to supply the ever-growing demand for housing, amenities, and businesses. New neighborhoods were developed, a prosperous business community came into the city, and amenities blossomed all around. With around 6 million people traveling through Foley to reach the coast's sandy beaches in 2016, the need for attractions and recreational activities was supplied. The following are just a few examples of the city's developments to satisfy the growing demand.
Tanger Outlets Mall
Aside from the countless restaurants, boutiques, and businesses developed by the city's residents, the addition of the 600,000 square feet of nationally and internationally known stores at Tanger Outlets Mall provides excellent prices for Foley's population as well as those living in the surrounding area. With around 120 stores, this attractive outdoor shopping mall supplies the population with popular brands at affordable prices.
OWA Family Theme Park
The OWA Family Theme Park is one of the most exciting additions to the city's business community. Having opened in 2017, OWA is a massive recreational project covering over 520 acres. Only the amusement park portion covers approximately 14 acres, including 21 rides that range in levels of difficulty, intensity, and danger to suit all individuals, from kiddie rides all the way to a massive roller coaster. To complete the park, there are shopping venues, dining and entertainment options to fit the whole family, and even a 400 seat amphitheater located on a 1.5-acre island in the middle of a 14-acre lake.
Foley Sports Tourism Complex
From soccer to lacrosse and a plethora of other outdoor sports, all can be played on the 16 state-of-the-art sporting fields. Being interconnected to OWA Theme Park, the Foley Sports Tourism Complex also has a 90,000 square foot indoor sports event complex suitable for basketball, gymnastics, volleyball, and many others. This indoor sporting facility can also house conventions and trade shows making it an absolute must for any sports enthusiast in the city of Foley.
It's good to know that if you are moving to Foley, Alabama, the city is thriving, and trends show that it will continue to increase even more. Playing all the right cards, the city of Foley, AL, is not overlooking the potential for outdoor activities like camping and hiking. For this, they upgraded hundreds of acres of waterfront areas that are ready to welcome any nature lover and provide some fun time for the entire family.
Conclusion
If you've decided to move to Foley, Alabama, you have to determine which neighborhood in Foley is the best fit for your family. Contacting real estate agents in Foley AL will simplify the whole relocation process, focusing entirely on what you want and the areas that appeal the most to you. If you wish to be close to everything or don't mind a bit of privacy, you will find the best home for you and your family by working with real estate professionals. The best thing about the city is that while the explosive growth is still happening, housing prices remain at an accessible price, and finding exactly what you are looking for won't be as difficult as you might expect.
We summed up all this information to make it easier for you. The last part, however, is entirely in your hands. Living so close to the beach, yet far away enough to not be disturbed by the influx of tourists, is somewhat of a dream in America, so why not make it your dream as well?
Also Read: 7 Best Mobile Apps to Help You Improve Your Skills
Related posts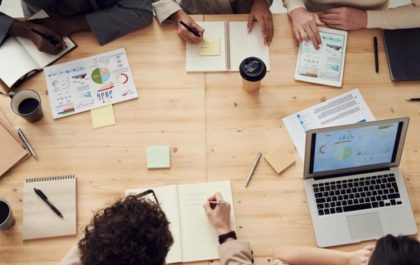 How to Plan a Project That Is Guaranteed to Succeed
Planning and executing a successful project can be a challenging task, especially if you have never done it before. But,…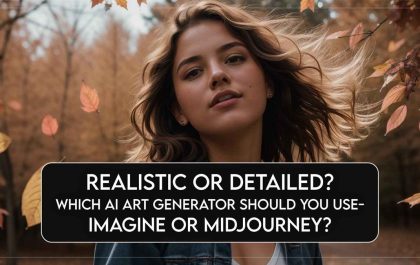 Realistic Or Detailed? Which AI Art Generator Should You Use – Imagine Or Midjourney?
Setting the Stage for AI Art Generation Artificial intelligence (AI) art generation is a rapidly developing field with the potential…