Your smartphones and tablets are not mere for calling and clicking selfies. During this coronavirus lockdown, we have seen people productively using their smartphones. Mobile devices are one of the most important parts of development in learning everything from music to cooking, studying, sketching, and many more. Here are the 7 best mobile apps to help you improve your skills and make your mind remain sharp and active.
1. Duolingo
Duolingo is the first free language-learning app. It offers lots of self-paced exercises to build a base understanding of dozens of languages. Duolingo is the best free language app you can find for learning a language. If your child shows interest in learning a new language, this app is the easiest and inexpensive way to learn. You mostly work in chronological order as the app is highly organized and structured. It ranks among the best software for getting introduced to a new language or improving your existing skills. The Duolingo app has wonderful exercises and a clear interface that works well on both desktop and mobile devices, and you can even get-togethers with other learners.
2. Blinkist
Blinkist has over 4,000 books in its database, and it is growing at about 40 books per month. This app gives a simple, easy, and fast user experience as it has a minimalistic interface, focused features, and sleek design. In Blinklist, you can download the summaries added to your library in text format. You can also download audio and delete them after you listen to them. It is available for both iPhone and Android, where you will have access to your personal selection of books. You will surely find a book of your interest, whether you want to learn about habits, love, hacking, economics, entrepreneurship, mindfulness, happiness, biology, history, and many more subjects.
3. SketchAR
SketchAR is an inspiring Augmented Reality app that helps you experience & enthusiast artists to improve their skills and help them achieve precise target results. You can actually get more creative ideas for your drawings and use a custom sketch filter tool. If your child wants to learn how to draw and begin their drawing journey, jump straight away into this exciting creative domain. College or school assignments take up a lot of time, and your child doesn't get adequate time to pursue drawing, sketching, or other extra-curricular activities. So, getting python assignment help will give them the needed time to do what interests them. It is a highly suggested educational app for creative individuals, painters, students, and artists.
4. Simply Piano
Simply Piano is a highly popular piano learning app developed by JoyTunes that even won awards such as Apple's Editor's Choice Award, Parents' Choice Award, and Best App from Google Play. This app has used tens of thousands of piano teachers worldwide and teaches millions of songs every week. It is an educational and fun app for learning piano quickly and easily. Simply Piano teaches using videos and interactive, progress-measuring lessons that help you learn things more quickly and in a fun way. It is not compatible with computers. Hence, you will need a mobile device or tablet. It offers a 7-day free trial, so you can try it before you buy it.
5. Elevate: Brain Testing
Elevate is a brain-training app that features simple games designed to sharpen cognitive skills. These games require children and adults to have prior knowledge of English grammar rules and strong English vocabulary. It helps you to hone their skills of rapid recall and processing. Another idea for your child who feels burdened by a heavy workload is employing a professional statistics homework help service. These services offer high-quality work quickly and efficiently. Parents can use these services so that their children can get some time to play these simple games to sharpen their brains. This app has organized games and activities on your phone that will help you stay sharp, build your confidence, and boost your productivity.
6. Skillshare
Skillshare is one of the most popular e-learning platforms that offer more than 35,000+ courses and has 5 million users. It focuses on classes for creative professionals and entrepreneurs. If you want to develop new skills or improve existing ones, believe me, the skillshare app is best for you. It will help you find inspiration, connect with one another, and take the steps into their creative journey. Collaboration is a key part of the Skillshare platform as it doesn't only offer classes for individuals but also offers plans for businesses and teams depending on the size of your team or business. Skillshare offers beginner-friendly classes where you can learn creative writing, animation, graphic designing, fine arts, music, films and video, photography, web development, and many other things.
7. Calm
Calm is a mindfulness app for both newcomers and meditation enthusiasts that helps you to find inner peace. It is an award-winning app, available for iOS, Android, and desktop. If you have a child who has his final exam around the corner, it is easy for them to feel overwhelmed and anxious, and they need all the support. EduWorldUSA is one of the practical and convenient ways to get your assignments done at an affordable cost. The app features hundreds of calming exercises, helpful breathing techniques, daily mindfulness exercises, and stories & exercises for improved sleep. You will enjoy nature sounds for enhanced relaxation, lifts up your mood, and focus. Calm is best known for its meditations and is divided into different categories, such as beginners, work, emotions, inner peace, anxiety, and sleep.
Also Read: How to Send Money to Overseas Freelancers
Related posts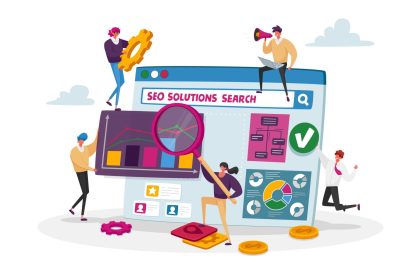 What Is Technical SEO?
In today's digitally-driven world, harnessing the power of search engines to improve your online presence is essential. One crucial aspect…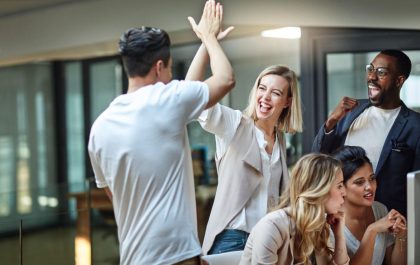 Winning at Work: Effective Strategies for Outstanding Performance and Costly Errors to Dodge
In order to succeed on a personal and professional level, one must do well at work. It necessitates the use…