Software Tester Resume: Software testing is an important part of upgrading the quality of a digital product. You can neither crawl a website nor a mobile application without testing it for errors. 
A recent report by Global Market Insights states that the Software Testing Market size has exceeded USD 40 bn in 2020 and is expected to grow at approximately 7% CAGR by 2027.
Considering the figures, software testing professionals are not going to recession in job opportunities anytime soon. You just need to keep upgrading your testing and QA skills to grow exponentially in the software testing market.
Apart from the educational degrees, certifications, and even skills, you will need a job-winning software tester resume to bag a job. Considering this, we are here with seven steps that can help you build a highly professional resume for software tester jobs.
Opt. For a Suitable Resume Format
Selecting a competent resume format is the best way to start your resume-building process. You can consider any of these three resume formats to outline your resume as per your skills and experience:
Chronological Resume Format
Combination Resume Format
The functional resume format is only suitable for professionals having a career gap. All the other professionals, from entry-level to experienced ones, can go for either chronological or combination resume format.

List Your Skills
We recommend you add as many industry-specific skills as you can to your software tester resume. You can sub-categorize your skills in two parts to present them impressively:
It comprises all of the non-technical skills, including management, analytics, leadership, etc.
It comprises all of your technical skills like programming languages, testing & management tools, etc.
Elaborate on Your Professional Experience
The professional experience of your section needs to be simple and clear. To improve the effectiveness of this section, you can follow these guidelines:
Write all your work details in one-liner bullet points

Use power verbs to start every point

Highlight important metrics and keywords

Quantify your information to enhance its authenticity
Mention Your Educational Qualifications
The educational qualifications section of your resume will only include your degree or diploma details. Here are some details that you need to enter in your software tester resume:
Name of degree/diploma

Name of college/university

Location of college/university

Acquired CGPA

Date of enrollment & graduation
Add Your Certification Details
Additional certification showcased in your resume will provide you bonus points in the recruitment process. You can add your certification details in your resume like this:
Name of Certificate | Name of Issuer | Date of Completion
Craft an Engaging Resume Summary
Your resume summary works as a brief introduction of your resume. It comprises the highlights of your work experience and the skills required for the targeted job profile.
Hence, we recommend you use easy-to-read language while framing your resume summary. Moreover, it needs to highlight skills along with your capabilities and achievements to address all the requirements mentioned in the job description.
Proofread With a Fresh Mind
After summing up your entire software tester resume, you can take some time to calm your mind. It is important because only a fresh mind can proofread appropriately to get all minor errors in your resume.
You can not use your resume without proofreading it, as even a small error can cause big troubles in your selection process. Hence, we strongly recommend you take some time and proofread with a fresh mind to minimize errors as much as possible.
Key Takeaways
Here are the key takeaways of this blog:
Outline your resume in a suitable format  to a professional outlook

List your technical skills and soft skills in separate sections

Mention the details of your professional experience in bullet points

Showcase your educational qualifications with acquired grades

Add your certification details to grab the recruiter's attention

Write an engaging resume summary filled with profile-centric keywords

Proofread with a calm and focused mind to minimize errors
You can build a killer software tester resume by following these guidelines. Apart from this, it will be great if you keep learning new testing tools and methodologies to grow exponentially.
Also Read: ENTERPRISE ARCHITECTURE – PROMOTING IT INFRASTRUCTURE
Related posts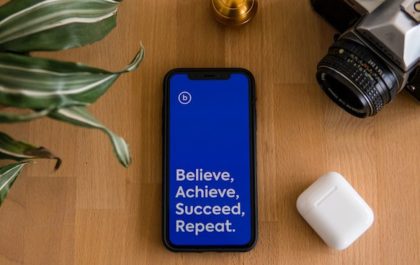 What can we expect for the future of Flutter in 2023?
Undoubtedly, mobile applications have become an essential element for most companies in the digital era. As smartphones are more commonly…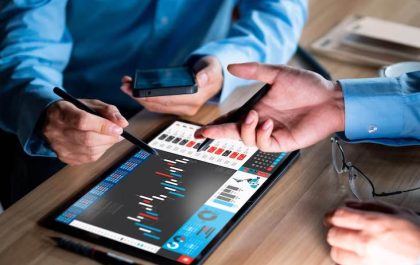 How can you Make Money on Forex without Special Knowledge?
Whether it is possible to make money on Forex without investments has always interested those who are looking for passive…