With so many HVAC websites available, it can be challenging to stand out among the crowd. But, how do the top websites make it to the top? What do the top HVAC websites do differently to make them better than everyone else?
Among other unique website aspects, the top-ranked sites provide high-quality, engaging, and entertaining content while giving the users helpful information. The highest-ranking websites offer visitors an exceptional user experience through various media formats such as copy, images, videos, and audio.
What is a Content Management System?
A content management system (CMS) is a software application that helps you create, manage and deliver content via digital channels.
A CMS allows you to create and edit your digital experiences easily and then publish that content out to the web and other digital channels. It is essentially the layer sitting between you as a brand and the digital experience your customer interacts with, and it's the mechanism through which you arrange the delivery of digital content to a site visitor.
How Does a Content Management System Work?
It is a set of tools and capabilities that makes the process of creating, managing, and delivering content simpler and more efficient through the use of a human-friendly interface rather than needing to work directly with code.
The best CMS doesn't just deliver content but also has workflow management capabilities, the ability to store or retrieve assets easily, integrate with other systems, and deliver personalized experiences efficiently.
How Do You Choose a Content Management System?
So, what do you need to consider when choosing CMS software?
An effective content management system goes hand in hand with building a brand. The right content management system should not only cover the basics; it should have a lot of features that expand on what it can do while remaining simple enough to learn to use.
The best HVAC website CMS should be:
1.   Flexible To Customize
The CMS of your choice should be flexible enough to match your HVAC business needs and should be able to provide all the functions you need.
2.   Easy to use
Since managing your website and content is essential, it shouldn't be challenging. You don't want a complicated CMS that is not intuitive to use.
Right off the bat, you should be able to navigate the dashboard, create new content, edit pages, access your analytics, and more without calling support or watching a tutorial.
3.   Able To Integrate With Multiple Software Solutions
Whether it's synchronizing with your existing marketing software or extending the system's capabilities, the best CMS website easily integrates with the other tools and apps you have. A top CMS does everything easily, from syncing with your email autoresponder to marketing your site via social media.
Pros and Cons of Using a CMS for Your HVAC website
Choosing the right HVAC website CMS can be tricky. With so many options on the internet, how can you figure out which content management system is best for you? What about the bad side of content management systems? Is it even worth it to use a CMS for heating and cooling websites?
Here are the advantages and disadvantages of using a content management system to build your HVAC website:
Pros of CMS
Popular CMS software have many options to choose from
Reduced web administration and web development expenses
No need to learn or write code
Updating content is relatively straightforward
Quicker website design, hence a faster development time
Cheaper overall cost
Choose from a wide variety of templates
Access to content management system audits
Simple interfaces and easy to use
Cons of CMS
CMS website-building tools are still somewhat limited, so full customization is not always possible
Poses a more significant security risk unless regularly updated and maintained
You need to set aside the staffing for updating your website
Reduced flexibility
CMS uses more server resources than static pages
Top CMSs for Heating and Cooling
Several CMS solutions that are easy to install and begin using exist on the market. Here are the five best CMS options for HVAC contractors:
1.     WordPress
Did you know that WordPress powers around 42% of all websites on the internet?
WordPress is an open-source system that is popular for offering a lot of functionality to many HVAC sites for very little financial investment.
WordPress itself doesn't cost anything. However, you'll need a domain name ($9 – $15 per year) as well as a hosting account with a web host that supports WordPress.
2.     Joomla
Joomla is a well-known free open source CMS solution bundled with many different templates and extensions. Joomla gives you access to many plugins, custom templates, and other tools you may need for your HVAC business.
3.     Kentico Kontact
Kentico Kontact is a well-developed CMS for HVAC that nails adaptability without sacrificing usability.
Offering a free version and a paid version, Kentico is a great option if you have multiple sites plus a mobile site for your company, as it allows you to publish your content pretty much anywhere easily.
This CMS gives the content you create more fluidity as it stores content as data instead of being tied to a web page. That said, you'll need a good amount of experience to utilize Kentico effectively.
4.     HubSpot CMS
Hubspot CMS is a paid content management solution that provides helpful in-house tools you can use to optimize your HVAC site. Built for creatives and non-developers, HubSpot CMS features an excellent support system with an extensive library of resources and dedicated account managers.
Building a page from scratch is also pretty simple on Hubspot CMS, thanks to a simple drag-and-drop page builder and editor that anyone can use. Analytics and SEO are second nature to HubSpot CMS.
5.     Contentful
Contentful is a remarkable tool for writing and managing HVAC content as it makes it easy to edit content dynamically. It features an intuitive user interface and allows your team to unify content in a single hub before structuring it for use in any digital channel. It is a headless CMS, making it easier, faster, and more flexible for developing, but you'll need to be somewhat tech-savvy.
Summing Up
We hope that our article helped in your quest to find the best CMS platforms for HVAC services. While a CMS HVAC makes it easy for you to continually create and share content that meets consumers' needs — quickly and easily, you need a professional with more time and knowledge to help your business grow.
GoMarketing is an award-winning California web design company based in Thousand Oaks. We provide businesses with profitable, innovative, strategy-driven digital solutions that directly focus on their business goals and objectives. Our HVAC marketing services range from responsive website design, landing page design, and web hosting consultation to full online marketing campaigns that drive traffic and sales for our clients.
Ready to grow your HVAC website with our Thousand Oaks web design and digital marketing services? Call us at 805-413-7893 or get a free proposal.
Also Read: How to Prepare for College Exams in STEM?
Related posts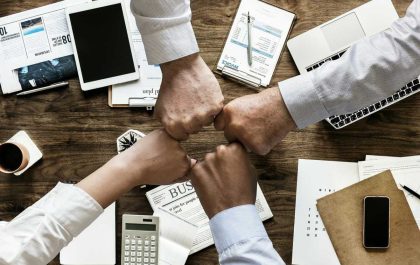 The Next Generation of Leaders: Insights from IB Business Management
With rapid globalization and technological developments, leaders have never been in greater demand. The International Baccalaureate (IB) program, widely acclaimed…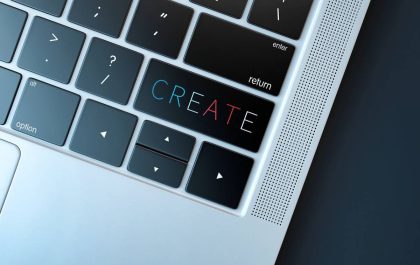 Unleashing Innovation: The Secrets Behind Successful Slot Game Developers
1. Introduction In the dynamic world of gaming, slot game development stands out as a thrilling and innovative field. In…