The HVAC business is in demand 365 days a year. Be it winter, summer, spring or autumn, people are always concerned about the ventilation systems of their residential as well as commercial areas. Clearly, HVAC business owners are extremely busy the entire year. This may makeyou think that the HVAC business is extremely profitable. Well, yes, it is profitable, but only when you are dominating the industry. Due to the all-time-demand nature of this business, the industry has become extremely crowded. More and more HVAC businesses are entering the market with the hope of becoming the best ones. Unfortunately, most of those businesses are nothing more than regular companies in the local market. In order to become a star and generate more leads, you need an effective HVAC marketing strategy that can take your small business to a whole new level. In this post, we are going to learn some HVAC marketing tips that will elevate your business in the market.
But first, we would like to discuss the importance of HVAC marketing.
Why Do You Need An Effective HVAC Marketing Strategy
As mentioned earlier, the HVAC industry is extremely chaotic. There are so many businesses in the market that competition has become tougher than ever before. So, clearly, you will need an HVAC marketing strategy that can set you apart from all the other HVAC businesses. These days, it is not just about establishing a marketing presence. The audience is getting smarter every day, and that's why the key to generating leads is changing. If businesses want to generate more leads, they need to persuade the audience, and only an effective HVAC marketing strategy can do that. So, let's jump deeper into this post and learn some effective and efficient tips.
An Effective HVAC marketing Strategy
#1 Build your online face
You can't promote your business online unless you're on the internet. That's why it is extremely important to build a website for your business. While creating the website for your HVAC business, you need to make sure that your website is engaging and easy to use. The design of your website will be a client magnet. If the website design is sophisticated, your lead generation rate will definitely increase.
#2 Engaging content
Your small business advertising plan is incomplete without engaging content. When promoting your business online, you should know that content is everything for you. It is what distributes the message to your target audience, so clearly you cannot go wrong with the content. Every piece of content related to your business should be nothing but perfect. We don't want to sugar-coat anything, so we are going to say it without any filter: creating a content masterpiece takes brainstorming, a lot of effort, and time. So, if you do not have enough time for this, you can simply hire or outsource a digital marketing agency or a content creator.
#3 Some Seasonal Discounts
One of the best ways to generate more leads is by offering something amazing to your target audience, and what could be better than a discount? You can offer amazing discounts to your target audience, especially when the demand for HVAC services is at its highest point of the year. The beginning and end of a season are the times when the demand for HVAC services is the highest. You can mention a good discount or an interesting offer on your website.
#4 Consider Your Local Market First.
HVAC businesses are local businesses, and that's why paying attention to your local market is one of the most important parts of your small business advertising strategy. You should take every step that will help you gain the attention of your local audience. Using Google Business Profile to dominate your local market is one of the best things you can do.It is a free tool from Google that helps businesses enhance their online visibility. It is extremely important to fill in accurate information about your business so that your potential leads can easily find you.
#5 Optimize your Google Business Profile
Once you have created your Google Business Profile, you will need to optimise it. Why? Well, because creating a Google Business Profile is not going to help you get leads if it is not visible to your audience. You need to focus on the ranking of your business profile on search engine result pages (SERPs). It is important to put your business's Google Business Profile in the top position so that it is visible to more and more people. There are several things you can do to optimise it and here are some of them.
Publish posts regularly with optimised descriptions.
Write a business description with appropriate keywords in it.
Get authentic Google reviews from your customers.
# 6 Pay-Per-Click (PPC) For Quick Results
Pay Per Click is one of the best and most cost-effective small business advertising tools. PPC allows you to run an ad campaign. So, what is special? You will be paying only when someone clicks on your ad. This sounds like a fair deal. You will not have to pay overly high prices for ad campaigns, and you will only pay for those who are genuinely interested in your business. PPC can help you save a lot of money, and as a small local business, it is a great deal for you! The best part about PPC is that you can target specific locations, genders, and age groups. This will help you reach out to the target audience in the best possible manner. And it is also best to consider hiring a PPC agency in the UK to do the job for you.
#7 Optimize Your Website
There will be no benefit of creating a business website if it is not visible to your audience. That's why it is vital for you to optimise your website for search engines so that it can achieve a good ranking on SERPs. There are various things to keep in mind, and here are some of those.
Publish well-optimized and SEO friendly content on your website.
Improve the loading speed of your website.
Make sure to place the H1, H2 and H3 tags.
Make the website easy to operate.
Write well-optimized meta tags for your website pages.
#8 Take Social Media's Aid.
In this quest to be the best in the market, you cannot exclude Social Media Marketing (SMM) from your HVAC marketing strategy. Social media platforms are ideal for small local businesses that cannot afford to invest in expensive marketing tools or methods. There are billions of active users on social media, which makes it a perfect online destination to promote your business. Social media platforms give you an amazing opportunity to build a community of buyers online. There are so many things to do on social media platforms. You can interact with other people, collaborate with influencers and whatnot. Youjust need to have an effective SMM plan to attract your potential leads on social media platforms.
At The End
An HVAC marketing strategy is extremely vital for your business if you want to get the best results. Having an effective and efficient strategy will not just help you persuade your target audience but will also generate more leads. If you want to dominate the market, you should definitely consider these tips. We hope that your business will become the star of the market!
Author Bio:
Scorpionoffers top-notch technology and marketing services to local businesses that want to grow and accelerate their sales. Scorpion has a team specialized in various marketing areas such as SEO, Reviews, Advertising, Email Marketing, Chat and Messaging, social media, Websites, Lead Management, Appointment Scheduling, and more
Also Read: 5 Useful Traits That Great Blockchain Investors Have
Related posts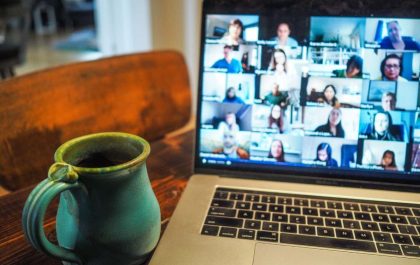 A Guide on How to Stay Secure When Studying Online
As online learning becomes increasingly popular, it is crucial for students to prioritize their security and privacy. Cyber threats are…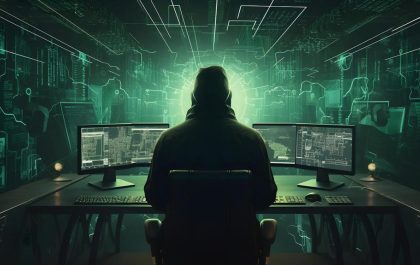 Cybersecurity's Blind Spot: Understanding the Scope of IP Theft in Healthcare and Pharmaceutical
Anastasios Arampatzis In the rapidly evolving landscape of the healthcare and pharmaceutical industries, intellectual property (IP) stands as the foundation…