Various responsibilities walk hand-in-hand with owning a business, and marketing is just one of them. What's more, the marketing world has changed dramatically in recent years as print marketing and other traditional marketing forms are quickly falling away and becoming irrelevant. Fortunately, getting on board with modern digital SEO marketing strategy is not as complicated as you might assume. Implementing effective tactics such as SEO will substantially drive organic traffic numbers and broaden business success horizons.
Why SEO Matters
SEO is a marketing practice in which your website and its content adjusted to become more relevant to site visitors and search engine algorithms. You will be utilizing search engines such as Google to drive sales. Your site and its content are modified to include highly relevant keywords and SEO meta tags incorporated into your HTML to boost search engine rankings. SEO also helps to maintain the performance of our website. If you hope to get better results from search engines, you will need to optimize your site with SEO.
However, suppose your SEO  marketing strategy is not rewarding your business with a higher ranking. In that case, quality leads and higher conversion rates, these expert tips will help you brush up on your strategy and enjoy the many proven benefits of SEO.
Add Technical And On-Site SEO To Boost Content
While on-site SEO refers to using keywords in your written content to improve its overall performance, highly relevant keywords can be added in post titles, headings, and even URLs to boost content performance for your business. However, you will also need to focus on improving your website's technical components to ensure your SEO actions are practical. Your website's technical features will include page loading speed and mobile browser responsiveness.
Also Read: The Most Effective Digital Marketing Strategies in 2020
Incorporate Content Marketing
Content marketing focuses on creating highly relevant, authoritative, and unique content that will keep your audience engaged while also attracting hoards of new visitors. When establishing an effective content marketing strategy to improve SEO results, you should distribute content over various online channels to reach a great audience. Your content marketing strategy should also consider the backbone of your SEO efforts. Adding keywords and meta tags to your site won't matter much if you don't have relevant content to weave your keywords.
Also Read: 6 Reasons Why Your Business Absolutely Needs SEO Service
Use Off-Site SEO Practices
Off-site SEO incorporates practices that will influence the content that is not on your website. These practices include link building that directs traffic back to your website, guest posts published on other website blogs that contain your SEO keywords and meta tags and promoting your brand on social media channels. Your off-site SEO practices will point web traffic to your site from across the internet, ultimately ensuring your marketing efforts will generate more traffic and higher conversions.
SEO is relatively simple to implement, although it is crucial to implement an SEO strategy crutched on other marketing practices. Most digital marketing tactics need to implement together as they are not as effective as standalone marketing efforts.
TheITbase
TheITbase gives tech help to Audience. Learn how to utilize Technology by How-to guides, tips and also you can find cool stuff on the Internet.
Related posts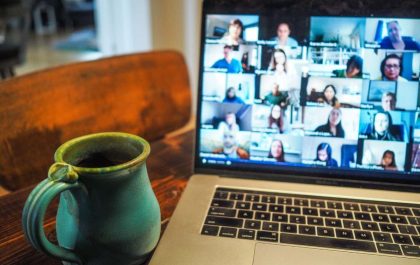 A Guide on How to Stay Secure When Studying Online
As online learning becomes increasingly popular, it is crucial for students to prioritize their security and privacy. Cyber threats are…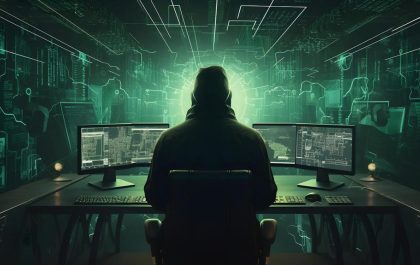 Cybersecurity's Blind Spot: Understanding the Scope of IP Theft in Healthcare and Pharmaceutical
Anastasios Arampatzis In the rapidly evolving landscape of the healthcare and pharmaceutical industries, intellectual property (IP) stands as the foundation…