Here is an eye-opener; approximately 30,000 small business websites get hacked every day due to a lack of security. No matter whether a business is small or big, it should have the protection of HTTPS. Unfortunately, many companies still resort to operating on HTTP. Such businesses are bound to get hit as cyberattacks have gotten lethal with time.  Hackers now have robust tools to penetrate standard security, such as HTTP, which is why HTTPS is a must. But what is HTTP and HTTPS? And, how are they different from each other? Well, let's find out:
What is HTTP?
HTTP or Hypertext Transfer Protocol is used to transfer data from a server to a client's browser. No real interaction on the internet can take place without it. When the internet first came into the picture, HTTP was used to transmit data between two computers. However, HTTP has one major drawback that cannot be overlooked in 2021. It is an unsecure protocol. In a world where robust tools like firewall security and installing SSL certificates are in trend, HTTP stands no chance. What should you do if you seek to secure multiple subdomains under a primary domain? We suggest that you go for wildcard SSL certificate which is stocked by a number of trusted SSL certificate providers such as GlobalSign, DigiCert etc. The data transfer between two computers can easily get intercepted and stolen due to the absence of a security protocol.
What is HTTPS?
HTTPS or Hypertext Transfer Protocol Secure is HTTP with an SSL certificate installed. HTTPS works the same way as HTTP but securely. It does not allow hackers to intercept or decrypt information sent between two computers. SSL and HTTPS are dependent on each other for work. If there is no HTTPS means there is no communication, SSL is of no value. Similarly, transfer without security is dangerous and of no use. Thus, HTTPS is much better than HTTP because it protects the transfer and keeps it safe from hackers lurking around.
Also Read: What is an Ethernet Cable used for?
HTTP versus HTTPS. What is the difference?
Both HTTP and HTTPS are protocols used for the transfer of information between two computers. The only difference is that HTTPS provides security along with the transfer. HTTPS does that by using an SSL certificate.
An SSL certificate encrypts the data transfer between two computers, authenticates the users' identity, and generates a security code through public, private, and session keys. The security code is secret and invisible to hackers, so hackers cannot hack an HTTPS secure website. HTTPS is better than HTTP from the security point of view.
Is SSL mandatory for websites to rank on Google?
Yes, it is. In 2018 Google made it mandatory for websites to have an SSL certificate to rank on Google's SERP. With businesses and consumers moving online, it is impossible to ignore Google's rankings if you have a website.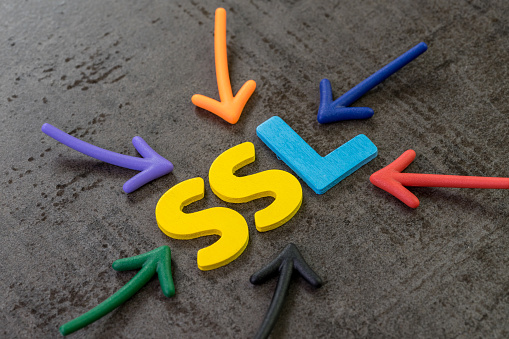 However, SSL is not for Google's benefit but for the website itself. Having an SSL certificate will protect your website's information, customer details, bank details, credit/debit card details, passwords, etc. If you have a website with one primary domain and multiple first-level subdomains under it, buying and installing a Comodo PositiveSSL Wildcard cert would be the right choice for you.
On the other hand, if you don't have it, everything we mentioned above will be vulnerable to susception.
How does HTTPS benefit your SEO?
In 2021, almost every website owner is concerned about his SEO rankings while installing anything on his website. But, no worries here because these SEO tips will help you understand the positive correlation between HTTPS and SEO.
#1. Unparalleled UX
User experience is of utmost importance to every website. If a website has a robust SEO, a great design, and information-rich content but does not get appropriately presented, it will provide a bad user experience. Unnecessary pop-ups and ads make for a bad UX. HTTPS-enabled websites authenticate the owner so that users can be sure of the website's credibility.
#2. It increases dwell time.
Dwell time is the amount of time spent by a visitor on your website before returning to the initial SERP. It tells Google how accurate was the result for the query you entered. More dwell time resembles good search results, and Google would want to share the website more.
When a visitor comes to an HTTPS secure website, he feels a sense of safety. He understands that an HTTPS website will keep his data safe and out of the hacker's dirty hands. Users tend to spend more time on such websites as they do not have to think twice before developing a sense of trust. Thus, getting an HTTPS will increase your dwell time and decrease the bounce rate.
#3. It decreases load time.
55% of users can wait for 5 seconds for a website to load before bouncing back. If it takes any longer, the bounce rate increases and rankings take a dip. HTTPS is a secure way to increase your rankings as Google recognizes an HTTPS-enabled website as a secure one, and the process gets done quickly. Websites that use HTTP naturally load slower than the ones with HTTPS, which is why it is a must if you want to conduct your business online.
#4. It makes a website's SEO audit easier.
SEO can only be beneficial if you keep track of your traffic, demographics, and preferences. But, in reality, auditing your website for all these things can get a bit complicated if you do not have an HTTPS installed. HTTP sites lack referral data and traffic source information that can help an SEO expert figure out where the lead came from, what are his/her demographics, and what made him take a particular action. So, if you want to conduct your business appropriately, choosing an HTTPS-enabled website is the only way.
Also Read: Migrating Email from Older Systems to Windows 10
To Conclude
Conquering the online market is no longer a cakewalk. A business has to dig in deep to figure out strategies and formulate plans. But, how will a business lay down a plan or execute a strategy without a strong base?
HTTPS secured websites provide the necessary base that businesses in 2021 need to stay on top of SERP. In 2021, Customer trust, satisfaction, customer data protection, product delivery, and product promotion are impossible tasks to accomplish without an HTTPS website. So, get an HTTPS website today and give a sharper edge to your business over the competitors.
TheITbase
TheITbase gives tech help to Audience. Learn how to utilize Technology by How-to guides, tips and also you can find cool stuff on the Internet.
Related posts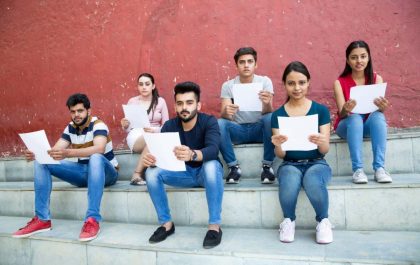 Acing The College Entrance Exam: How Essay Writing Services Can Help
Many students think the first step to success depends on admission into a good college or university. Therefore they prepare…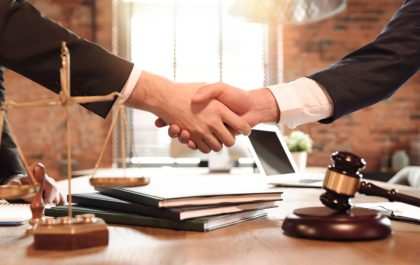 Reasons Why Law Firms Are Opting for Cloud-based Legal Document Management System
We now rely on cloud computing to make our lives much easier, from streaming media platforms to smartphones and smart…