Everyone who has a blog wants their blog posts to go viral.
Some bloggers have become top influencers and are masters in their industry. You may be scratching your head, wondering what secrets they have up their sleeve.
It can't be that difficult, right?
Having your readers respond positively to your content is the ultimate goal. You'd love to become a guru in your industry too!
Well, it just so happens there are some steps you can take to create viral content. Here are three quick tips on how to write blog posts that'll break your website!
1. Write Unique Content
Not everyone wants to read the same thing they've seen over and over again. So, it's best to stay away from a generic title such as "How to Decorate Your Bedroom." Instead of repeating content that every other blog out there has, create new content. Or put a new spin on your content.
Come up with new compelling headings and new examples within the article. It'll generate interest and help you gain more readers.
That's not to say you can't write on a well-known topic. But while you're doing your research, be thinking of a unique topic that hasn't been covered before.
Instead of writing about a dog's fur, for example, write about "Techniques You Never Thought of to Maintain Your Dog's Fur" instead. It's a more eye-catching topic with a great headline that should spark interest.
Focusing on ways to spice up your content is guaranteed to attract more readers.
2. Ask Your Readers What They'd Like to Read
The perfect way to write killer content is by asking readers what they want to read. If you are a new blogger, this may be challenging to do. But if you're starting to gain traction on social media, use one of your avenues to your advantage.
Also Read: SEO Content Types That Would Help Your Business Grow
Instagram Stories
On Instagram, you can do an Instagram story and ask your followers what type of topics they're interested in. There's an option to select from two choices, so you may want to do many stories. That'll give you the option to compare several topics side by side.
You may have a blog focused on outdoor activities. Then, ask your followers if they'd like to read more topics on backpacking versus day hikes. This is one example of how to reach into the minds of your followers.
After getting feedback, post the results, so others will see what they'll be reading soon! You may hear back from a few more followers who want to weigh in with their opinion after you've posted the results.
Newsletter
Leverage your newsletter subscribers! The next time you send out a new newsletter, include a link to a quick questionnaire.
You may want to weave the link into a newsletter that focuses on other topics as well. Say you include a blog post within the newsletter. Then at the beginning, ask readers to fill out a brief questionnaire.
Don't make the questionnaire too long, though. Otherwise, you may not hear back from anyone!
3. Add Visual Interest
Writing high-quality content is great, but many people also like to see images. Content with more visuals tends to get shared more and holds people's attention for longer.
You may need to do some experimenting in regards to what your audience responds to the most.
Some examples of ways to include more imagery in your posts are by:
Including eye-catching images
Having words on your featured image (making it easy to "pin" and share)
Use images that add value to the content
Add images that back up what you're discussing.
Creating select posts with infographics
Adding more images to your articles is an excellent approach to increasing more traffic. That means your posts are also more likely to go viral!
Conclusion
Crafting blog posts that go viral doesn't happen overnight. Remember, no one built Rome in a day! But by applying these tips and others, you'll be one step closer to having popular blog posts.
As you begin to work hard on writing up content that'll attract visitors, keep these tips in mind as well:
Look for trending topics (check sites like Buzzsumo)
Include SEO with the intent to rank well in the SERPS.
Come up with a catchy and compelling headline.
Make your content scannable.
Make it easy for readers to share content on social media.
Keep an eye on competitors to see what's working for them.
Always look for ways to improve.
Keep all these tips in mind, and you'll be on your way to reaching your audience and having vital content on your site! See, you have all the secrets now!
TheITbase
TheITbase gives tech help to Audience. Learn how to utilize Technology by How-to guides, tips and also you can find cool stuff on the Internet.
Related posts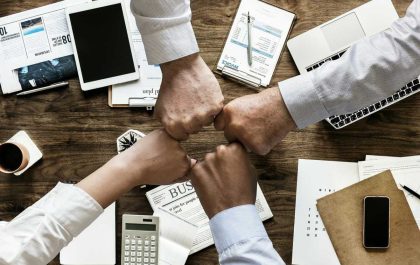 The Next Generation of Leaders: Insights from IB Business Management
With rapid globalization and technological developments, leaders have never been in greater demand. The International Baccalaureate (IB) program, widely acclaimed…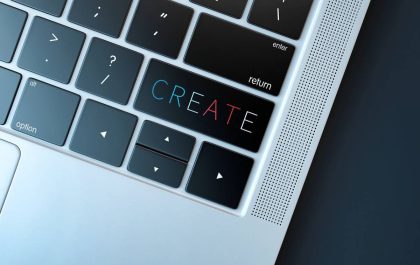 Unleashing Innovation: The Secrets Behind Successful Slot Game Developers
1. Introduction In the dynamic world of gaming, slot game development stands out as a thrilling and innovative field. In…