Customer Success is an incredibly important activity that a business has to conduct especially for (Business-to-Business) businesses having high ticket value products on a subscription basis. You can think of a SaaS product in this regard.
There SaaS Products in the market that are priced for hundreds of dollars per month. Getting tons of customers willing to pay such amounts every single month can turn out to be a boon if you ask me.
And it's important to build the momentum and moreover keep building on that.
How do you do that when customers purchasing such high-value products are not getting their grievances addressed?
It is for this reason that a business needs a customer success specialist who makes sure that the business is successful at taking good care of the customer at every step of the way.
Sometimes it's a misunderstanding that makes the customer bitter towards the business. A customer success specialist can simply step in and control the damage before it gets uncontrollable.
Always remember one unsatisfied customer will spoil 10 new customers that you can have. In the digital world, there are lengths to which unsatisfied customers can go express their poor experience having done business with you.
On the other hand, a customer that takes care of every step of the way, been made to feel like a king will go ahead and fetch you more customers.
This is what HubSpot refers to when they say that customer becomes a promoter of your brand if they are having a pleasant experience with your brand. The customer success specialist will help you reach that stage.
In this blog, I will reveal some tips for customer success managers that you will really find it handy.
1. Know thy customer
Businesses requiring custom success managers often create a set of processes aimed at aligning the team and centralizing the entire process anchoring uniformity.
And I feel that this is genuinely a good approach but I also feel the need for flexibility.
It is important for the customer success manager to know his customer and connect with him on a deeper level to really understand his problems.
If you are simply resorting to templates and running it like an autoresponder when the situation triggers this then that might leave the customer with a more bitter experience.
This just shows how little you care about them. They want someone to listen to them. As a customer success manager, this tactic will really help you understand your customer better.
2. Train your customers
Train your customers like you would train your dragon if you got this pop culture reference then you understand the kind of patience you need to have with your customers.
Especially when dealing with SaaS products it gets sophisticated for a lot of customers. When training your customers to be able to use your product help them with their problems directly. Pointing them to a tutorial article from your blog shouldn't always be your first instinct.
A lot of times this happens that the customer success specialist doesn't even listen to the customer's problem properly and share the article link right away.
They may have a problem for which you don't have an article, in such cases, it's important to resolve such problems one-on-one. Whether you are resolving these issues on a chatbot, email, or telecall.
The idea is to train your customers better to use your products, explain them in a manner they understand really well
Also Read: 10 Ways That Can Help You Identify Your Employee
3. Celebrate success with your customers
Keep your customers in the loop, share every bit of success with them. Whether it's a new feature you manage to incorporate in the tool or funding you manage to raise or a new set of practices you incorporating in your organization.
This makes them feel as though they are part of your organization.
4. Define your customer journey
Customer journey segregate into awareness, consideration, and decision. This happens before he/she has actually bought your product.
There are stages that they go through before they reach the stage where they will buy the product.
Your job as a customer success manager is to share the right content and message and personalize it for whichever stage the customer is in, the idea is to get them closer to consideration and then close them.
A pleasant experience is a sure-fire way that can make this happen.
TheITbase
TheITbase gives tech help to Audience. Learn how to utilize Technology by How-to guides, tips and also you can find cool stuff on the Internet.
Related posts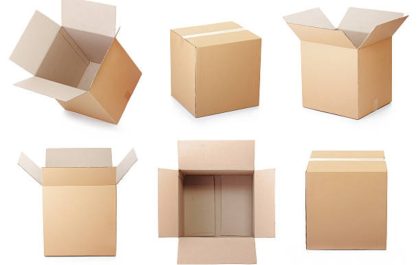 Cardbox: Revolutionizing Task Management with Seamless Gmail-Trello Integration
In the modern, fast-paced era, the importance of efficient task management cannot be overstated when it comes to achieving productivity…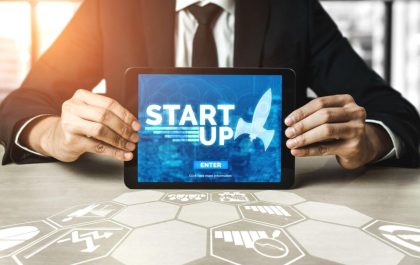 Top Benefits of Using a Company Name Generator for Your Startup
Choosing a name for your business is one of your most significant decisions. It can take weeks of brainstorming and…