There are so many creative, heritage, and art blogs on the internet. So, of this extensive variety of options, how do you make yours stand out? What can you do to have more and more people return to your blog, or how you increase the overall traffic on your blog? Finally, do you create a loyal audience base? These are all the vital metrics for a successful blog. So, how can you make your blog popular and successful? We have come up with a bunch of tips and tricks that can come in handy. Let us get started and look at some useful tips and tricks to make your blog successful.
Know the purpose of your blog, and adhere to it
First things first, begin by defining yourself and your readers, the purpose you wish to serve with your blog. Next, formulate a strategy for the same. Always be faithful to the goals that you set for your blog. Is your goal to offer more information? Are you trying to stimulate a conversation? Are you reviewing new products? Do you comment on the latest trendy topics? These approaches are acceptable in all honesty, but you need to gauge the value you aspire to offer to your audience and keep delivering it persistently. If your blog is not worth sharing or does not provide any value to your readers, it will never get famous, comments Harry, an associate with TrueBlueFishermen.
Write everyday
Writing is a habit. So, naturally, the more you write, the better you will get at it. Also, Google always appreciates fresh content, and so does your audience. So, always keep your blog updated with new content. For people with a busy schedule, we recommend the post scheduling feature. Further, you should try and maintain a post-frequency. On some days, it may be hard to keep up with the frequency; if that is happening regularly, you can consider hiring a content writer to do the job for you.
Try integration
From the point of SEO, it is worth having your blog integrated with your website. Why? It will help you build more content, and trust us when we say this; after this, the search engines will love you even more. Keep in mind, SEO is content-centric. In case you cannot do it all by yourself, it is always a good idea to hire a professional to do that job for you. Go ahead, start a free blog, and ensure that you include some links to your primary website or any other links, such as your artistic portfolio.
Add the blog to some blog communities.
Posting your blog on the blog communities is undoubtedly one of the best ways to popularize your blog, comments Rosy, an employee with MyPlumberschoice. 
Usually, web enthusiasts and bloggers continuously keep a check on such communities for information and networking. There are many communities wherein you can submit your blogs, but we would recommend you to stick to the ones that have good Google PR and are already popular.
Alternatively, when you read a blog online and find something interesting, you can contribute to it by commenting on it. When you comment on the blog, you increase your community visibility. It will make many people visit your blog, and if they like what they see, they will subscribe to your blog. Thus, it is always recommended to engage in conversations and be a part of the network. Overall, be it a comment or a blog post, your aim should still offer some value to the community.
Keep it evergreen
The thing with evergreen content is that it stays relevant through and through. Thus, if your content is relevant, it can fetch you returns even several years down the lane. Further, from a traditional publishing perspective, evergreen posts are more like interviews or standard pieces, not very time-specific. If you like to offer troubleshooting help or create tutorials, DIY content, or how-to content, it will most likely always be evergreen.
Also Read: 6 Tips for Building a useful Blog for your Small Business
Be an expert, but be trustworthy.
Google always ranks your blogs based on how authentic and trustworthy the information on your blog is. Usually, trustworthiness is examined by human quality checkers or the automated ranking algorithm that review your blog. It is particularly essential for posts that speak about money or health issues, but it typically holds for all topics.
So, even when a blog is focused on a single topic or niche, you have to ensure that you are an expert in providing that information. You should possess adequate knowledge about the subject, and only then is there a chance for you to see popularity on it.
One question that you may be faced with now is, how can you depict your expertise? In all honesty, there is no clarity on the precise ranking system. However, we can quite assume that it majorly depends on the links from authentic websites. Please bear in mind, link building is a broad topic and is not something that you should do unnaturally. Additionally, there are also certain things that you can do to depict your expertise, such as letting your audience know about your experience or qualifications. For this, having an author bio towards the end can be quite helpful.
For instance, if you are writing a marketing blog, you can share your GMAT score, talk about your professional life experience, or mention the company or brand you have been associated.
'As a blogger, there is nothing wrong in telling people why you are the best expert to speak about a particular topic. If this demands a little self-boasting (which is genuine), so be it,' comments Donna, an associate with RazorHood. 
Well, we agree with Donna here. People need to know about your achievements. It will make them believe in you and tell them why they can trust you for this information.
Also Read: Top 3 Topic Ideas to Use for Your First Blog
Allow comments
To allow more engagement on your blog posts, you need to enable comments. The good thing about words is that they yield a viral effect by allowing more people to interact with you. Also, read through every comment, and make it a point to reply to each of them. If not, you should acknowledge the word to make your audience feel more connected to you.
Aspire to build relationships
A quintessential factor influencing your online success is getting support from other established bloggers. To grow as a blogger, you need to look at other bloggers in your niche as your allies instead of looking at them as competition, advises Phil. He offers summary statement engineers Australia services.
We 100% agree with Phil on this. Why? It is because these fellow bloggers can help you. How? They can retweet, share, or link to your posts and make you grow. Further, if you feel stuck or if you are waiting for your breakthrough, or if you have any blogging-related concerns, you can always reach out to these fellow bloggers for advice.
When a successful person is supportive and encouraging, it can boost your whole perception and look out for things. So, how to build these relationships with fellow bloggers? One of the best places to make connections is social media. So, send them messages, share their posts, comment on their seats, and try to be genuine as possible, and it will be rewarding.
Bottom Line 
So, these are eight of the most helpful tips to make your blog popular. Have more to add to the list? Let us know in the statement box below.
TheITbase
TheITbase gives tech help to Audience. Learn how to utilize Technology by How-to guides, tips and also you can find cool stuff on the Internet.
Related posts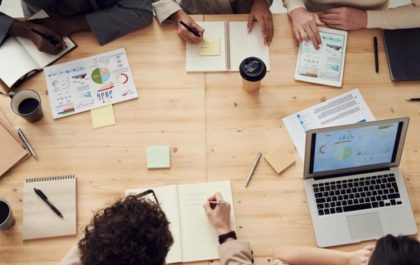 How to Plan a Project That Is Guaranteed to Succeed
Planning and executing a successful project can be a challenging task, especially if you have never done it before. But,…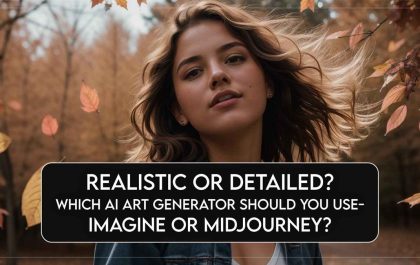 Realistic Or Detailed? Which AI Art Generator Should You Use – Imagine Or Midjourney?
Setting the Stage for AI Art Generation Artificial intelligence (AI) art generation is a rapidly developing field with the potential…