With the ongoing coronavirus pandemic, more people are working from home. And while many remote workers are likely to return to the office eventually, in the meantime, it's essential to maintain vigilance to maximize online Security. The following five tips will help ensure that working from home doesn't leave you vulnerable to hackers, identity theft or other hazards.
1. Cover the Basics
Covering the basics of computer and online security is one of the most effective strategies for staying safe while working online.  Along with maintaining updated operating system software, all computers connected to the Internet should have antivirus, antimalware and firewall software installed. Utilizing a Virtual Private Network (VPN) is also a smart move, especially if you're using a Wi-Fi network to connect to the Internet. 
2. Utilize Professional Message and Chat Services
With face-to-face meetings all but nonexistent in the age of COVID, virtual meetings and messaging chats have become commonplace. Professional services like Zoom, Microsoft Teams or Asana allow remote workers to stay in touch with in-office staff and with each other. These services are relatively easy to use, which reduces anxiety among tech-phobic workers.
3. Follow Safe Computing Best Practices
While it's impossible to ensure 100 per cent safety online, adhering to basic best practices will minimize the risk of unauthorized access to your computer and its valuable data. Use strong passwords on banking and other sites where your personal information is stored. A password manager stores unique passwords in an encrypted fashion, requiring you to remember only one master password. Avoid clicking links in e-mail messages that you don't recognize. Don't surf to suspicious websites, which include ad links on pages that you're using.
Online Security applies to mobile devices as well. A VPN for mobile devices connected to Wi-Fi networks is a must. Only download apps from reputable sources such as Google Play or Apple Store. Install "Find My iPhone/iPad" for iOS devices and Android Device Manager to minimize the risk of loss or theft.
Also Read: How to Work From Home Effectively? (2020 Updated)
4. Avoid Oversharing on Social Media
Sharing memories or events with friends and family on social media can be fun. Unfortunately, unscrupulous players are ready to take advantage of innocent actions like posting vacation photos or announcing a new job. To avoid having your social media posts become public knowledge, employ available privacy tools provided by social media platforms. Avoid tagging photos with your exact location. Likewise, you should avoid posting information that would allow would-be hackers or identity thieves to figure out your precise location.
5. Add Identity Theft Protection
While following common sense, online Security practices are essential; even the most diligent computer users can fall victim to hackers and identity theft. If it happens to you, you can spend years, not to mention thousands of dollars, trying to reclaim your identity.
LifeLock can add a layer of protection to your due diligence efforts by monitoring sensitive data such as credit card accounts. Even more importantly, as a LifeLock customer, if identity thieves target you, their expert team will work with you to minimize the damage. And by using the LifeLock ORGRFP promo code, you can save 25 per cent on your first year of membership, making identity theft protection even more affordable. There are many Google Hacking techniques and the most popular one is Google Dorks List 2021 also knows as Google Dorking cheatsheet.
Also Read: Internet of Things(IoT) drives the Security Market
Working Safely With the "New Normal"
At least for the foreseeable future, remote working will be the new normal for many individuals. Covering the basics, employing professional-grade messaging and chat, following safe computing best practices and avoiding oversharing on social media goes a long way in maintaining online computer safety. And investing in LifeLock identity theft protection adds a valuable layer of protection. It's a worthwhile investment in ensuring online peace of mind.
TheITbase
TheITbase gives tech help to Audience. Learn how to utilize Technology by How-to guides, tips and also you can find cool stuff on the Internet.
Related posts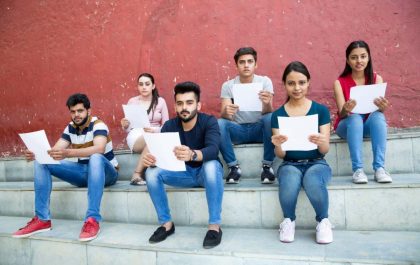 Acing The College Entrance Exam: How Essay Writing Services Can Help
Many students think the first step to success depends on admission into a good college or university. Therefore they prepare…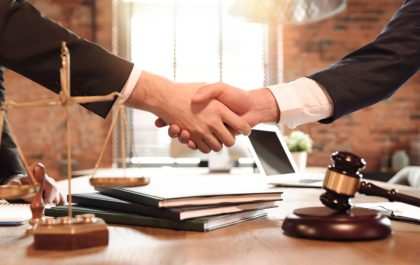 Reasons Why Law Firms Are Opting for Cloud-based Legal Document Management System
We now rely on cloud computing to make our lives much easier, from streaming media platforms to smartphones and smart…