Online harassment is no longer just something that happens to teenagers. In fact, 47% of people online say that they have experienced cyber and Sexual harassment, according to the Data & Society Research Institute and the Center for Innovative Public Research.
Some of this harassment takes place in the workplace. Women and LGBTQ individuals are especially at risk.
The need for cybersecurity training grows. Keep reading to learn how you can protect your staff with sexual harassment compliance training for employee.
Create Clear Policies as Part of Sexual Harassment Training
Online harassment can happen at any time in the workplace. Cybersecurity should include a clear policy that defines online sexual harassment and other forms of harassmeIf you want to make sure that your business has the best onnt.
Policies should also include the actions that employees should take if they experience sexual harassment online. They should know how to report it and who to report it to.
Staff should also be aware that if they are the perpetrators of online harassment, there will be consequences. Clear policies can give employees a standard to work by.
Cybersecurity Training Starts on Day One
Begin teaching employees about cybersecurity for sexual harassment and any other types of bullying from the day they start. Include your cyber sexual harassment policy in employee handbooks as part of the onboarding process.
Sexual harassment training can continue in internal communications. Periodic reminders in work channels, like Slack, can keep information fresh in employees' minds.
Managers should receive cyber security training, too. The policies and employee handbook should be their first place of reference when online harassment is reported.
Online Harassment Training Should Use Several Formats
Everyone learns differently so it is important to implement different forms of cybersecurity training. This can include:
Handbooks
Videos
Live workshops
Short training exercises
Make sure the staff have the option to attend and partake of as many of these pieces of training as they wish. However, using at least one of the options must be mandatory.
By using several types of sources of information, businesses can improve communication and build a respectful company culture.
Managers Need Additional Training
Managers should start with the same cybersecurity training as other staff members. They also need training to help them handle reports of harassment.
Manager training should include handling complaints quickly and respectfully. This will ensure that employees feel validated and are more likely to make harassment reports.
Good managers must receive training on the expected produces to follow when they receive a complaint. Make it easy for managers to follow company policies with regular training to keep the information fresh.
Also Read: How to Build and Fund a Financial Technology Company
Professional Services from Cybersecurity Training Simplify the Process
If you want to make sure that your business has the best online harassment policies and procedures to protect your staff, consider hiring professionals.
Remember, online harassment, sexual or otherwise, can come from outside the company, as well as from within. Cybersecurity professionals can ensure that employees' data is safe.
Click here to get started with sexual harassment training that is compliant in 50 states.
TheITbase
TheITbase gives tech help to Audience. Learn how to utilize Technology by How-to guides, tips and also you can find cool stuff on the Internet.
Related posts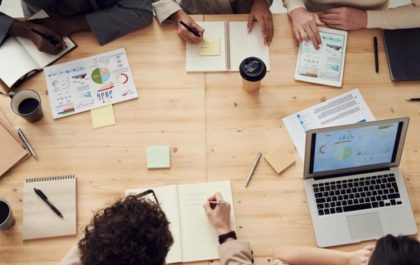 How to Plan a Project That Is Guaranteed to Succeed
Planning and executing a successful project can be a challenging task, especially if you have never done it before. But,…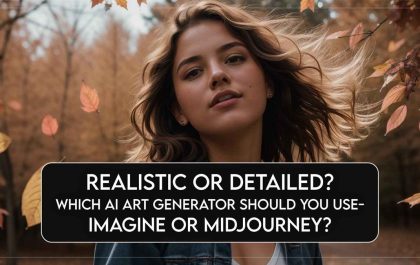 Realistic Or Detailed? Which AI Art Generator Should You Use – Imagine Or Midjourney?
Setting the Stage for AI Art Generation Artificial intelligence (AI) art generation is a rapidly developing field with the potential…