Artificial Intelligence (AI) is the future of eCommerce. AI is the ability of gears to replicate human behaviour in terms of intelligence and cognition. With the assistance of AI, you can make tasks that require human intelligence at much faster rates and with more accuracy. Most importantly, AI has brought about a revolution in the world of to change eCommerce customer experience. It has digitally transformed the way businesses operate. From business automation to augmented reality, AI is enhancing customer experiences in exciting ways.
Many online businesses are also using AI-driven text analytics tools and platforms to carry out market research these days. This article attempts to make readers familiar with some brilliant ways in which AI can change the nature of eCommerce.
Why Is Market Research for eCommerce Essential?
Market research is a critical component of the eCommerce business. There was a time when companies didn't pay much attention to market research. However, market research has gained unprecedented significance in the age of digital transformation. The Coronavirus pandemic has further made businesses realize the importance of market research. With the Epidemic taking the world by storm, consumer behaviour and their shopping habits have undergone a drastic change. All these transformations have brought new challenges for eCommerce businesses to understand their customers better.
Also Read: Ecommerce Development Agency- Eventige Media Group
There are numerous reasons for which companies require market research. Firstly, market research helps companies understand their possible customers and their expectations, shopping habits, requirements, etc. In other words, you can get to know your target audience with the help of market research. Secondly, you can gain knowledge about your competitors and how they strategize their business. You can play on your competitors' weaknesses to rise in the market. Besides this, market research helps in new product launches and their marketing.
In short, market research increases your business value and growth.
The following are Four Brilliant Ways AI Is Going to Change eCommerce
  Below are the four unique ways in which AI predict to change the future of eCommerce.
Market Research:
AI-driven market research for eCommerce has replaced traditional market research methods such as conducting surveys and polls, bringing a massive change in eCommerce. With AI tools and eCommerce platforms such as Revuze, data collection happens at a super-fast speed. AI also increases the accuracy of the data collected. As a result, you can gather genuine opinions your consumers hold for your brand. It, in turn, leads to better sales optimization.
Also Read: A Beginner's Guide to Getting Started in eCommerce Website
Augmented Reality:
Augmented Reality (AR) is another crucial aspect of AI. With augmented reality, users get a real-time shopping experience at their homes. Some online fashion shopping platforms provide the facility of virtual trials of clothes and accessories to their customers. You can flip through a dress you are planning to buy virtually with augmented reality to see how it will look on you. It has tremendously revolutionized the way eCommerce operates.
In the time of Pandemic, augmented reality becomes even more critical. Since online shopping is the safest option consumers left with, virtual reality, virtual assistants, chatbots, and virtual try-on are great business strategies that can help eCommerce level up their sales.
Supply Chain:
AI is playing a significant role in improving supply chain speed and cost-efficiency. With product matching software, eCommerce businesses can better manage their supply of products per customer's requirements and compare them to the competition. This system can effectively handle product variations of an image's size, color, shape, and price. Ultimately, this can give you an advantage by offering your products at a competitive rate.
Payments:
Many customers prefer making online payments nowadays. AI has made online transactions more hassle-free by introducing easy and safe payment options, such as personalized banking. Moreover, AI has also facilitated the chances of making payments with Face ID and fingerprint sensing. Moreover, with chatbots and instant query-solving automated texts, customers can be instantly helped in any problem with the costs. Many smartphones also have the provisions of making secured payments through biometrics. In short, AI has completely transformed the way payments made. Customers can now make secure online payments without any difficulties.
Conclusion
AI is constantly changing the way eCommerce business functions. AI automation and AI tools have made eCommerce business management not only comfortable but also less time-consuming. From the way market research is conducted to online payments, everything has transformed. Traditional market research methods replace by AI-driven market research to collect data faster and accurately. It has resulted in gaining competitive and actionable consumer insights to strengthen the bond between eCommerce and customers.
Moreover, online payments have been made simpler and more secure. Now customers can make instant payments with their face ID recognition or biometrics. Besides, supply chain management and augmented reality are other advanced ways in which AI has changed eCommerce.
TheITbase
TheITbase gives tech help to Audience. Learn how to utilize Technology by How-to guides, tips and also you can find cool stuff on the Internet.
Related posts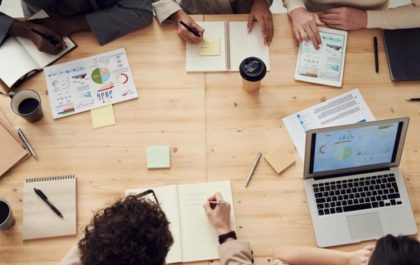 How to Plan a Project That Is Guaranteed to Succeed
Planning and executing a successful project can be a challenging task, especially if you have never done it before. But,…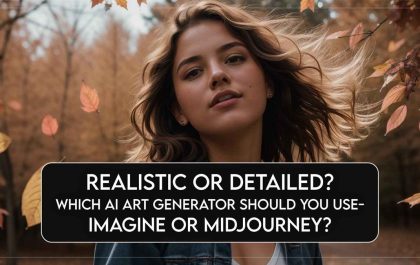 Realistic Or Detailed? Which AI Art Generator Should You Use – Imagine Or Midjourney?
Setting the Stage for AI Art Generation Artificial intelligence (AI) art generation is a rapidly developing field with the potential…