The year 2019 was undoubtedly one of the best years for Big Data Trends across all the industry verticals. The year has been witness to various groundbreaking innovations, like cloud computing, that has led the way for better ways to collect, access, and analyze data. These changes and innovations are vastly improving the importance and value of data that enterprises and organizations are getting.
According to PCMag, the Big Data industry is now worth more than $189 Billion and set to grow at a high pace and reach more than a whopping $247 Billion by 2022. It means that enterprises will continue to build on the demands of Big Data in the coming years, more so in 2020.
A report from IBM has found that by 2020 there will be more than 2.7 million jobs in the Big Data industry, which means there will be a significant number of opportunities for Big Data professionals. It has led to a massive number of students and professionals opting for Big Data Engineering course.
In the coming years, the increasing use of Big Data will impact the ways businesses and enterprises use business intelligence. It will give rise to various new Big Data trends and concepts that can merge with different technologies to help companies to make use of the massive amount of data generated every second. Also, there will be various other new trends in Big data that will gain popularity in 2020. Listed below are some of them:
Big Data Trends in Machine Learning
Machine learning and automation tools have become the need of the hour for various enterprises. In 2020, it expects that enterprises will use Machine Learning to extract meaningful information from data, which is rather challenging to do, even for skilled analysts. The combination of Machine Learning and Big Data will ensure that the intended results are faster and more efficient. It is the reason why it predicted that, in 2020, more and more organizations and enterprises would use Machine Learning in Big Data.
Big Data will move to mainstream
Big Data, along with AI, has been a buzzword in the IT industry for about a decade. Today, the hype of big data is turning into results as more and more enterprises and organizations are starting to see Big Data's real-world benefits. Most companies and organizations have begun merging traditional business analytics with Big Data. This trend expected to grow in 2020 with more and more businesses and enterprises using Big Data for various purposes, therefore helping Big Data to move mainstream.
Related Article: What the IoT is and Why you should be interested?
Cloud Computing and Big Data
In recent times, most of the businesses and enterprises all across the globe are leveraging cloud by shifting out of data centers to the cloud for various purposes. Cloud has provided them with lower costs, greater flexibility, and greater efficiency. It is why it is not a surprise that the cloud is one of the most critical trends in Big Data at this present day and age. As more and more applications and processes move to cloud, data analytics and Big Data have inevitably followed them and will continue to do so in 2020 as well.
Data security will again be in the news
With the people and organizations becoming aware of how data collected across channels, security will again be a significant concern and trend in 2020. You will come across various new security measures for the safeguard of data that generated almost every second. The rise of IoT will also add to it since the IoT devices make an enormous amount of data and are the most vulnerable for security breaches. So, expect to see various applications and security solutions for IoT devices and the data they generate.
Big Data Trends as-a-Service
You might be aware of some as-a-service things that businesses are getting used to, like Software, platform as a service, and many more. It is wherein 2020 you can expect to see Big Data as a service. This service will closely be associated with other services, like cloud services, infrastructure, and others, to allow the businesses to access the data they generate or collect whenever they want. It will provide activities with great agility and flexibility to do business. Various service providers will give big Data as a service. With it, they will also provide Big Data as a service tool to help enterprises to use the data efficiently.
Also Read: The Next Generation of Mobile Computing -Innovation goes beyond
Conclusion
Here you go, these are a few of the best Big Data trends that you can expect to see in 2020. Big Data is growing by leap and bounds by each passing day, thanks to the amount of data generated by businesses every day and the need to analyze the data to find meaningful information out of it. So, it expected to continue to grow in 2020 with various new technologies introduced in it.
TheITbase
TheITbase gives tech help to Audience. Learn how to utilize Technology by How-to guides, tips and also you can find cool stuff on the Internet.
Related posts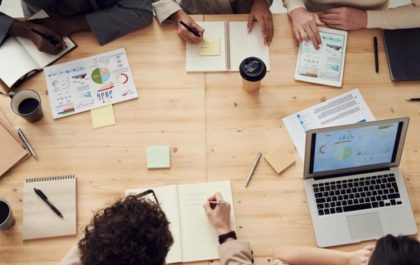 How to Plan a Project That Is Guaranteed to Succeed
Planning and executing a successful project can be a challenging task, especially if you have never done it before. But,…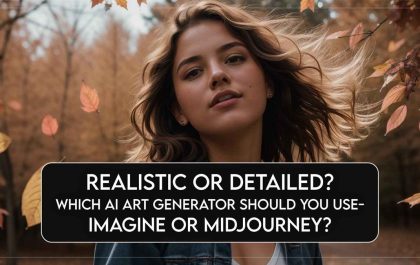 Realistic Or Detailed? Which AI Art Generator Should You Use – Imagine Or Midjourney?
Setting the Stage for AI Art Generation Artificial intelligence (AI) art generation is a rapidly developing field with the potential…