Cloud technology has transformed the digital world and is still on a continuous rise. It has given businesses a new platform where they can work with more freedom and enhanced performance. Today, many known tech giants like Google, Microsoft, Apple, and others have already moved towards Cloud and are also optimizing their services according to the technology.
Cloud technology provides organizations a new approach to handle business processes. Not only that, but it is also quite cost-effective and affordable as compared to other technologies. Based on that, we are now witnessing a growing trend to move towards Cloud and optimize functional processes with it. Knowing its advantage in the digital transformation, it is an obvious fact that Cloud can bring innovation in the business functionalities and can set it apart from the market competitors.
So, let's look into some of the advantages Cloud-Based technology brings for the organizations and how it helps in their digital transformation. Here's what the Cloud technology offers.
Key Factors that Help Digital Transformation With Cloud Technology
Scalable Solutions
The most significant advantage of Cloud technology is the scalability it brings for the organizations. It provides a scalable infrastructure that allows organizations to scale up the resources any time they want. It gives them the freedom to work with the resources without bothering about the limitations quickly.
Whether there is a shortage in server bandwidth, memory, or disk space, Cloud technology gives you the ease to plan and scale them up anytime you want. It provides a great choice to the administrators to modify their PHP web hosting servers without going into technical disruptions.
Optimized Security of Cloud Technology
With Cloud servers, you always get optimized security for your business servers. The infrastructure provides top of the class security features that ensure the safety of business data from the malicious web attacks. It includes several advanced security features, including dedicated firewalls, SSL certificates, and more.
In short, it is one of the core factors of the Cloud technology that provides advanced security protocols for the hosted applications and doesn't allow any missing loopholes that affect the functionalities of essential business operations.
Also Read: The New DIRECTV NOW DVR Cloud: All You Need to Know About
24×7 Uptime
Cloud servers ensure 100% uptime for the hosted applications. It is one of the significant advantages of Cloud technology that it offers round the clock 24×7 uptime for the websites regardless of any severe traffic conditions. The infrastructure provides powerful server machines that take care of the incoming traffic and keeps the performance of the application high without any significant disruptions.
Its forever uptime makes it an even more preferred choice to host applications and gives it an unmatchable lead over the other technologies. That's why more and more industries are moving towards it quickly, as it ensures constant uptime and optimized web performance all the time.
Server Performance
When it comes to server performance, Cloud technology can regard as second to none. It provides optimized web performance and unparalleled speed for the hosted applications. Server Performance gives Cloud technology an edge over others and makes it an obvious choice for the businesses. And, it is one of the highlighting points of Cloud technology that enhances server speed ten times and provides flawless web performance for both admins and end-users. Apart from that, it also offers various performance monitoring tools to help administrators monitor the server performance and make appropriate modifications when required.
Also Read: Your Guide to Starting a Podcast with WordPress
Cloud Technology – Pricing
Cloud technology is quite inexpensive and cheap as compared to others. The infrastructure provides various advanced tools and features, which makes its current pricing quite affordable. Their monthly and yearly plans are also a bit cheap, considering the hosting features, security protocols, and other attributes.
Many Cloud hosting solutions such as Cloudways, provide a natural billing structure known as Pay-as-you-go module. It allows users to only pay for the resources which intended to use in the server, and not for those which aren't supposed to be. It helps users to appropriately plan their server resources and pay precisely according to their intended usage.
Final Words
Cloud technology is emerging quite rapidly and is therefore rightly regarded as the next significant evolution of this decade. It has brought massive digital transformation for many businesses and has given them an edge over their competitors. Seeing its growth, one can only predict that it will only get bigger and will optimize the digital services comprehensively. Today, based on Cloud technology, many big tech giants like Microsoft, Amazon, etc. are moving towards other technological milestones like the Internet of Things (IoT), Data Science, Artificial Intelligence (AI), and more. Hence, the trend of digitalization with Cloud technology will only get bigger and will bring more optimization for the businesses to enable them to become more efficient.
TheITbase
TheITbase gives tech help to Audience. Learn how to utilize Technology by How-to guides, tips and also you can find cool stuff on the Internet.
Related posts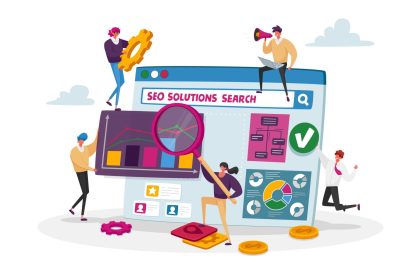 What Is Technical SEO?
In today's digitally-driven world, harnessing the power of search engines to improve your online presence is essential. One crucial aspect…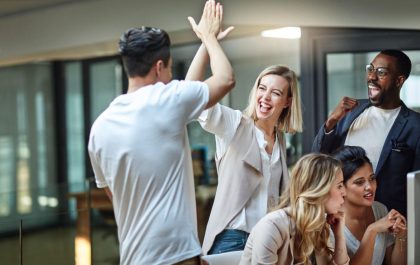 Winning at Work: Effective Strategies for Outstanding Performance and Costly Errors to Dodge
In order to succeed on a personal and professional level, one must do well at work. It necessitates the use…