PDF signing is one of the most common tasks carried out by business users around the world. But have you ever wondered how to sign a PDF? In other words, how to electronically sign a PDF without having to print it out and physically sign it? This article shows you two ways to sign a PDF document with a digital signature that is legally valid and carries all the information required to validate it as being authentic.
How to Sign a PDF using PDFelement
The digital signature feature in PDFelement, a professional PDF editor, allows you to create a new digital ID or use an existing one to ratify a document. There are a couple of scenarios we will look at here.
Scenario 1: A PDF document requiring your signature has a placeholder for a digital signature
Open the PDF
To open a PDF file, click the Open File option after launching PDF element.
Navigate to your file, select it, and click OK to open it in the software.
Sign the Document
Go to the tab that says Protect.
Below that, click the Sign Document button; a window will pop-up.
Choose an existing signature from the dropdown menu next to Sign As.
If you don't have one already, click on New ID and follow the on-screen instructions to create a new digital ID for yourself.
Apply the signature to the document by clicking the Sign button after creating or choosing your preferred signature.
Also Read: Best Apps for Engineering Students Need to Have in their Smartphones
Validate the Signature
To see how your signature can validate by other users and the signatures of others can validate by you, click the Validate All Signatures in any document containing multiple names.
You will see a Signature Validation Status notification that shows you all the relevant details about each signature.
Scenario 2: If there is no placeholder, but you still need to add your digital signature
In this case, follow these steps:
Open the file
Click the Place Signature button
Choose the signature style for your default digital signature
Place the signature where you want to appear and save the file
PDFelement is a desktop PDF editor for Windows and Mac (also available as apps for iOS and Android devices). But if you do not want to install any software and need to sign a PDF that you have on your desktop or laptop?
Also Read: 5 Tips to Consider when Writing an Anonymous Blog
SignX
Another amazing utility from the makers of PDFelement is SignX, a professional solution for digital signatures that runs on the cloud. As an online service, it can access on any computer with an Internet connection. The technology behind SignX has now been integrated into PDFelement for desktop, as shown in the screenshot below:
Now, let us see how to sign a PDF on Mac or Windows using Wondershare SignX.
Open the Document
When someone sends you a document for signing using SignX or the feature integration in PDFelement, you will receive a mail that looks something like this screenshot:
Clicking the Sign The Document button will open a browser window where you will need to check the box for I agree to use Electronic Records and Signature Disclosure.
Create or Upload a Signature
To create or place a signature, click the signature field on the document.
You can create one by drawing, typing, or importing an existing signature.
Add the Signature
After creating or uploading your signature, click the Create button to place it in the corresponding signature field in the document
Also Read: 5 IT Problems for Small Business Enterprises (SMB)?
Click on Submit Signature to finish.
That's it!
The question of how to sign a PDF should no longer be a challenge to answer. Use whichever tool you prefer to add a signature to any PDF document and send it on its way.
Advantages of Signing a PDF Electronically
The obvious advantage of using a digital signature instead of printing a document, physically signing or stamping it, and then sending it by post or courier to the recipient is the amount of time that the electronic method saves. Here are some real-life scenarios where a digital signature beats a physical one:
Contract Signing:
A lot of contracts and agreements are signed regularly by any business that acquires new clients or executes new projects. Signing PDF contracts and other official documents digital translate into quicker revenue realization in the long run.
Accounts Receivable:
If an invoice needs to be signed off by the accounting department, doing it digital means you get paid faster. It allows you to process more orders in a shorter time-frame, which means more revenue to you in less time and keeping your A/R numbers at the lowest possible level.
Legal Protection:
A digital signature is legally valid in almost every country in the world. That means you are protected from a legal standpoint if it ever comes to a case of litigation over a signed document.
Paperless Environment:
Going digital also helps protect the environment from deforestation and other harm because of no paper used for digital documents.
So, if you want to save time, make more money, and save the environment with a straight forward action, it should be to move all your signature needs to the electronic realm using the tools showcased here.
Related posts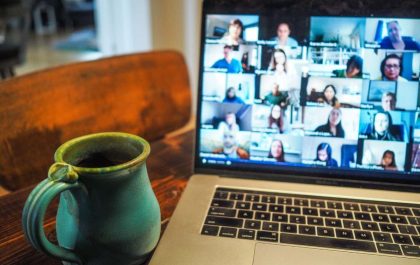 A Guide on How to Stay Secure When Studying Online
As online learning becomes increasingly popular, it is crucial for students to prioritize their security and privacy. Cyber threats are…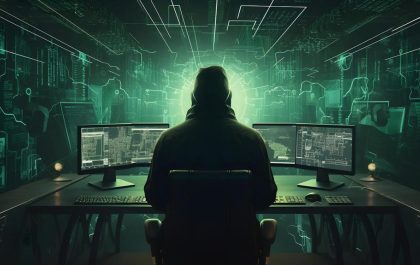 Cybersecurity's Blind Spot: Understanding the Scope of IP Theft in Healthcare and Pharmaceutical
Anastasios Arampatzis In the rapidly evolving landscape of the healthcare and pharmaceutical industries, intellectual property (IP) stands as the foundation…