Surely you know what QR codes look like. They are scannable black and white-patterned squares, which today are entering more and more into our everyday life. QR codes are widely used in various industries, the primary purpose being to provide service information more quickly and easily.
But these codes have an exciting application in the hotel industry. Have you heard of QR code hotel lock ? It turns out that hotels worldwide have started implementing these codes, as they are a reliable method of providing completely contactless services and facilitating hotel processes.
Moreover, QR codes are not just a way to streamline certain operations. If you're a hotel owner and haven't yet implemented QR codes into your guest experience, then keep reading because we'll introduce you to a few different uses of these little scannable black and white-patterned squares in the hotel industry.
Also Read: Why Business Intelligence is a Must-Have for Today's CFOs
But before that, though, let's say…
What is a QR code?
QR code is an acronym that comes from "quick response". This code contains a two-dimensional barcode that can be printed on different types of surfaces. Regarding hotels and QR codes, as we said, they're finding widespread use.
They can be used to share your exciting offers and helpful information about the hotel, share guest feedback and provide contactless services. Besides, QR codes are cost-effective, a considerable advantage for you as a hotel owner.
Five ways to leverage them
In case you're not sure if it's worth using QR codes to provide guest services at your hotel, here are a few ways to use them.
QR code hotel locks
If you remember, at the beginning of the article, we told you about QR code hotel lock. That is one of the ways you can use QR codes in your hotel. In this regard, we will say that it is becoming increasingly common to find companies offering this service.
Using QR codes as a key has advantages for hotel guests and employees. You can forget about programming a key card for each guest. You must generate a QR code that will be sent to the guest's mobile phone.
This way, you save time and help the environment by reducing the use of plastics. Quick, easy and convenient, and we guarantee that your guests will be delighted with your innovative solutions.
Keep in mind, however, that there are still people who are traditionalists and not big fans of technology, so it's still a good idea to have an alternative option where a card is used.
Contactless check-in
Imagine it is a season when there are a lot of tourists. In this case, check-in may take longer than expected, and there are no people who want to be queuing at reception. But there is a solution for this, and that is QR codes. They significantly speed up the check-in process, saving your employees and hotel guests a lot of time. Of course, as with cards, it's a good idea to have alternative ways to check in, as not all of your guests will want to use a QR code.
Room Service
The third way QR codes can be used is room service. A significant percentage of hotel guests do not like to order room service over the phone. The added option of ordering room service online via QR code will appeal to the modern guests of your hotel who love innovation and technology.
Sharing feedback from hotel guests
With the help of a QR code, you can encourage your guests to rate the service and the quality of services offered at your hotel. As you know yourself, feedback is essential as it helps you to have feedback on what you need to improve. To this end, QR codes can facilitate this process and allow you to get more guest reviews.
Easy access to services and hotel information
You can add a QR code to your hotel's key chain or business card, behind which the code will have detailed information about the hotel, the services you provide, special offers, access to the fitness centre, spa, contact numbers, and much more. This method is preferable to surfing the internet, searching your website, and finding the service or information your guests are interested in.
It proves that using QR codes will make your hotel processes extremely easy, improving your guests' experience and stay in your hotel and making your employees' jobs easier.
TheITbase
TheITbase gives tech help to Audience. Learn how to utilize Technology by How-to guides, tips and also you can find cool stuff on the Internet.
Related posts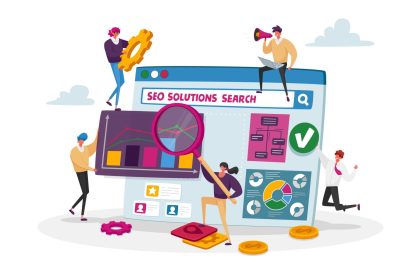 What Is Technical SEO?
In today's digitally-driven world, harnessing the power of search engines to improve your online presence is essential. One crucial aspect…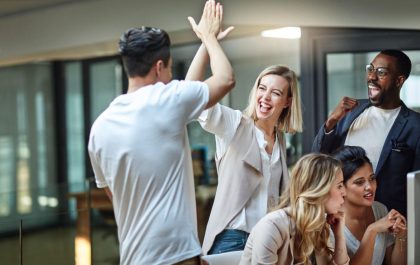 Winning at Work: Effective Strategies for Outstanding Performance and Costly Errors to Dodge
In order to succeed on a personal and professional level, one must do well at work. It necessitates the use…