Cloud Security System: Having your business and employees safe is a goal all employers aim to achieve. To achieve safety, you need a concrete security system to protect your business from foreseeable risks such as theft by clients or employees, vandalism, breaking, robbery, vandalism, and trespassing. To determine the ideal security system, you need to understand your business's potential risk, hence installing an effective system.
Here are a few factors you should consider when choosing the cloud security system that is right for your business;
Conduct a Security Review
Determining the ideal specs your business needs in terms of security is the first step. The purpose of the security review is to point out the areas of weakness that are more prone to breakings or theft. Next, conduct a risk assessment with the security company of your choice and identify the risks in your business in terms of security.
Include loss assessment by considering any loss the business might have incurred because of poor security: shoplifting, fire damage, or team member theft. Pinpoint the risk and loss, then use that information to equip your business with the proper cloud security system.
Determine the Business Location
The location of your business is a crucial aspect to consider as it determines the features you should include in your security system. For example, suppose your business is located in a sketchy part of town. In that case, you require different security features compared to a company located inside a strip mall near a residential area.
Consider the Type of Business
The industrial setting, commercial market, and government and military facilities have access to valuable information like customers' data, inventory, and personal information.
A cloud security system from a trustworthy company like AES Systems is an excellent first line of defense. The features to include in the security system are dependent on the type of business they protect.
Look Into Your Security Budget
Establish a budget before commencing the process of selecting a security system. The majority of the companies have a price range of $15-$50 every month.
There are also additional costs you will incur during the installation process. Have a well-laid out plan on how much to spend and what the business can afford.
With some expensive equipment, consider leasing to reduce the financial load. It is crucial for business owners to have a detailed budget for the installation of the security systems before signing any contract with security providers.
Determine What Needs Protecting
It is essential to outline your concerns regarding security at your business because every business has varying security needs.
For example, if you have problems that your staff is stealing from you, the step-up needs to be in places the staff has access to. If your issue is with the clients, you want to keep track of everyone coming in and leaving the building.
It is, however, essential to keep an eye inside and outside your business. Some of the company assets that are often stolen are money, laptops, and monitors. So get the security system that allows you to protect your employees, yourself, and the company's valuable assets.
Consider the Features of the Security System
With the advance in technology, modern security systems offer more than just video surveillance. You can access features like system monitoring, access control, and intrusion detection.
For example, businesses selling expensive jewelry will require the installation of movement sensors or glass break sensors, while areas requiring minimal access can have a keycard or passcode system.
Each feature has its benefits. Benefits of the camera or video system include:
Clear footage for threat identification
Provides visual evidence of a crime or incident
It prevents theft and crime
Allows you to monitor your business and keep a close eye on valuable assets
Benefits of an alarm system include:
Most burglars will avoid breaking into businesses with an alarm system
On most occasions, burglars will retreat after noticing an alarm system is present.
Benefits of access control:
It ensures access to sensitive areas is secure and only staff with authorization can access them
Prevents wandering of customers to sensitive parts of the business
Access control allows you to determine who has access to what location in your business
Professional monitoring is a feature offered by some security companies whereby an individual or a group sits and watches footage remotely through set equipment.
This feature may stretch businesses that cannot spare the workforce to monitor the cameras and sensors. In addition, professional monitoring services may have direct contact with the police in case of an emergency.
Again, this feature may be demanding and a little costly. However, it is an effective way to catch criminals and sneaky employees.
Review Installation Services
When looking for a company to install a cloud security system for your business, it is best to work with professionals like AES systems. Work with a company that shows a fundamental understanding of your security needs, the security system's capabilities, how to properly install, monitor, and keep the security system running.
Work with certified experts to give you confidence and assurance that your employees, assets, business, and you are protected. The security system will also need a system upgrade and maintenance to ensure smooth running.
Get the Security System that You Need for Your Business
Some security systems security companies can install in your business are security cameras, patrol and response, access control, alarm system, live video monitoring, fire alarms, and smoke detectors. From the list of available methods, choose those that work best for your business.
Some companies offer security in terms of packages and allow you to negotiate your security packages. This way, you can pay for the services you require and renegotiate terms when the contract term ends.
You can decide to install a DIY security system that is easy and cheaper, but it doesn't possess similar capabilities as the cloud security system. Instead, invest in a sound security system, which will save you more money in case of a fire, burglary, security breach, and intrusion.
Also Read: Introduction To Security In Cloud Technology
Related posts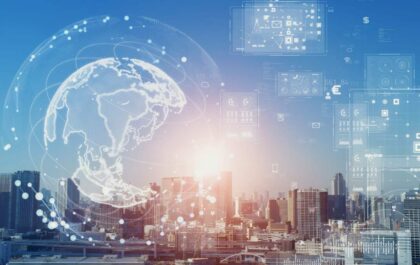 Ukraine's IT Industry: Growth Despite the War
Ukraine is a resourceful country with young generations of IT professionals. These software developers consistently strive for great accomplishments while…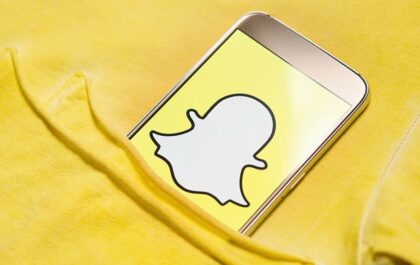 How Lenses And Filters Helped Snapchat Become A Social Media Giant
Snapchat is a massive platform. It's amassed around half a billion monthly users and sees a staggering 5 billion snaps…