Data will continue to play an outsized role for marketers in 2023. These changes are, driven by advances in artificial intelligence, data availability, and compliance awareness. For leading marketing expert Krishen Iyer, the new year brings new opportunities to leverage data. The result is better relationships with customers and prospects.
Iyer is the owner and founder of MAIS Insurance & Consulting, a technology-based insurance company. He sees the power of data shaping the rise of leading companies that can act quickly. Those that succeed will leverage the insights, intelligence, and opportunities data can provide.
Here are just a few of the ways that Krishen Iyer sees data playing a transformational role in 2023.
Artificial Intelligence Driving Customer Scoring Frameworks Will Change, Notes Krishen Iyer
With an ever-expanding amount of data available, marketers are able to use artificial intelligence (AI) tools more. The tech solutions will create more accurate insights about customers, leading to better customization of messaging and offers.
Too often, marketers have developed customer scoring on single engagements. In 2023, marketers will likely lean more on AI tools to glean patterns differently. Marketing will draw from multiple insights from multiple customers in multiple modes of engagement. From website visit behavior to sales histories to customer service inquiries, AI can collect and analyze these cross-channel engagements.
Iyer believes the days of single-channel insights and customer profiles are long gone. Instead, the multi-channel engagement data will provide deeper insights about when, how, and why customers connect with a brand. AI tools can use multiple data points to create profiles. They'll use various sources — from page views and click paths to social media — to create richer, high-value customer profiles.
Krishen Iyer Sees Shift Away from Third-Party Data
There has been a seismic shift in the identity landscape. Marketers have relied on third-party data to understand customers and prospects. However, major platforms are changing the way customer data is collected. The most notable change is from Google, which is shifting away from collecting third-party data via cookies. Those cookies track viewer activity by monitoring what websites are visited and what content is accessed.
Apple has also phased out its mobile identifier program (IDFA) that allowed application owners to track users. This tracking occurred not only across their apps but other applications as well. Now, users on mobile Apple devices must give permission for an app to track. Both of these programs let companies provide richer, personalized, and attributable content and messaging. However, the push by consumers (and regulators) for more control of data has caused a major shift.
In 2023, Iyer noted that brands will need to become more reliant on first-party data. Such data are details that customers provide directly to the business, whether through web forms, newsletter sign-ups, and surveys. There will also be an increased reliance on information that is given as part of financial transactions and customer service queries.
Businesses will need to spend some time and resources to be more intentional about collecting first-party data, Iyer said.
Doing so has another benefit. It builds trust with customers. Brands can lean into and promote that they only use information that customers willingly provide to your organization. By protecting and using that data appropriately, your brand can strengthen its relationships with buyers and prospects.
Owning your own datasets, and not relying on third-party processes, is a new reality. Relying on platforms like Google and Facebook for this information is a thing of the past. However, brands that truly own and maintain their customer data are better off in the long run. The key in 2023 is to deploy tools for collecting, storing, analyzing, and using the information to maximize utility and value.
Human Factor Still Critical
While AI will become an increasingly critical factor in marketing, there will always be a role for human beings. Humans will still need to react to ever-shifting customer needs and demands. They will need to create solutions to problems that technology cannot address, providing a personal touch and empathy where needed.
Ironically, the rise of AI can create more personal engagements with customers, noted Krishen Iyer. With more data available, employees can engage more deeply and with a better understanding of customer needs and wants.
Remix, Reuse, and Repurpose Content
The shift from IDFA and third-party data collection will create challenges in creating customized ads. It will force brands to think differently about how they develop and use content. Blogs, white papers, videos, and social media posts are a treasure trove of information. To fill some of the gaps, marketers will be smart to reuse and remix content across platforms. Doing so provides a deeper reach, across channels. And brands can still engage customers and help to address the gaps that will arise from the loss of third-party data.
Krishen Iyer said that the content, especially on social channels, lends itself beautifully to remixing and repurposing. For example, a video uploaded to YouTube can also be cut into multiple segments. Those segments can be used on Instagram, Facebook, YouTube Shorts, TikTok, and Twitter. There's no need to develop as much channel-specific content. Instead, smart marketers will get the most out of their content investment by repackaging it for us on multiple sites.
Another key tactic for marketers will be to track that activity across those social media apps. Social media is an ideal source for capturing more information, where possible, about customers and prospects.
Non-Addressable Content to Increase
Increasingly, ads, both on the web and across other marketing channels, will not have targeted address IDs attached. Instead, marketers are likely to use Ai and machine-learning solutions to do contextual targeting, based on trends and patterns. These tools, noted Krishen Iyer, will allow for broad audience reaches without the IDs.
Pay Attention to Regulatory Penalties
In early 2023, the Irish data privacy board hit Meta, Facebook's parent company, with a massive $414 million fine. The company was charged with advertising practices that violated new privacy laws.
The General Data Protection Regulation (GDPR) provides European Union citizens with comprehensive rights that are designed to protect data privacy. The GDPR provisions allow residents to know how their data are used and sold. It also requires companies to erase that data upon request.
Similarly, California has passed a stringent data protection law. The state made headlines when it fined Sephora, which paid $1.2 million in penalties in 2022. Other states are likely to follow with their own laws. There is also a push to pass comprehensive federal privacy legislation to provide a single national law on data privacy.
There are likely to be more cases like the Meta ruling, Krishen Iyer said. Regulators and judges are likely to have little sympathy for companies that flout the laws and abuse customer data. Brands will need to make sure they are in compliance with various data privacy guidelines or face stiff financial penalties.
Iyer has long been a leader in building startups while valuing the importance of data and technology to drive innovation. He founded several companies prior to MAIS – including NMP Insurance Services, QF Marketing, and Managed Benefits Services.
In late 2022, MAIS Insurance & Consulting secured first-round funding. The company helps people gain access to insurance coverage via the Affordable Care Act.
TheITbase
TheITbase gives tech help to Audience. Learn how to utilize Technology by How-to guides, tips and also you can find cool stuff on the Internet.
Related posts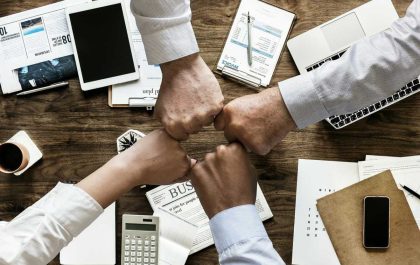 The Next Generation of Leaders: Insights from IB Business Management
With rapid globalization and technological developments, leaders have never been in greater demand. The International Baccalaureate (IB) program, widely acclaimed…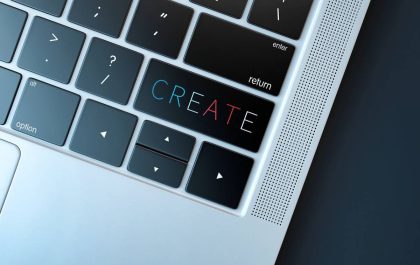 Unleashing Innovation: The Secrets Behind Successful Slot Game Developers
1. Introduction In the dynamic world of gaming, slot game development stands out as a thrilling and innovative field. In…