PDF Editor: Almost every business must deal with PDF files on a regular basis. Many of them could use a premium PDF editor to complete their tasks. However, there are many businesses and individuals who require a free PDF editor with the same features as the paid versions. That's where UPDF, one of the best free PDF editors on the market, comes in. UPDF offer a wide range of features that can be very useful while editing a PDF document. And it is totally free to use. No watermark, no file size limits, no time limits, no ads.
Why UPDF is the Best PDF Editor for You
Following features allow users to expand their editing capability more than ever.
1. Text And Image Editing Is As Easy As It Gets
A PDF document may contain numerous errors, such as grammatical errors, typos, or sentences that do not make sense. UPDF's simple text editing features give its users an advantage in editing those mistakes effectively and smoothly. UPDF allows its users to change the font colour, size, and style. It allows users to edit words in PDF.
Also, with UPDF's image editing tools, editing an image within a PDF document has become easier and more time efficient. Users can now resize, rotate, format, and add or delete any image with a single click.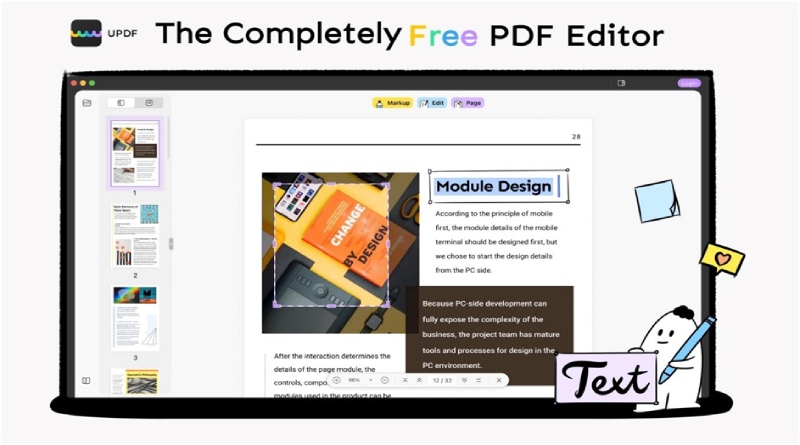 2. Annotation At Will
The annotation feature in UPDF includes several useful tools such as sticky notes, stamps, text boxes, e-signatures, and so on. It also allows users to review the document using cool features like highlight, strikethrough, and underlining. The annotation tool in UPDF makes virtual teamwork easier because any team member can use the mark-up tool to identify his or her thoughts to other team members.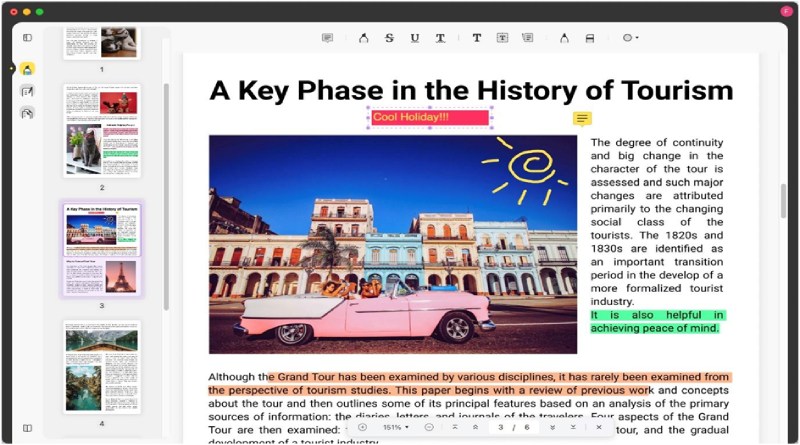 3. Organize In Whatever Way You Want
When there is no other fault to complain about, bosses in any random office are always complaining about their juniors' organizing skills. UPDF created this amazing organizing tool to plug that small hole in your professional boat. You can now arrange document pages in any order you want. UPDF allows its users to arrange document pages on the basis of odd and even number. Also users can arrange pages in portrait or landscape.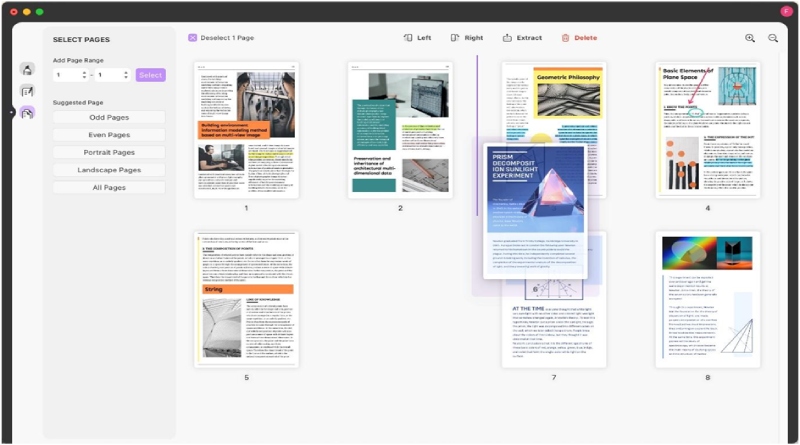 4. Viewing Pdf Documents Like You Are Reading A Book
UPDF's viewing features enable its users to tab view the pages so they can multitask. The initial appearance of the PDF is determined by how the document's author laid the file attributes. A document, for example, may open at a specific page or magnified. You can hide all toolbars and task panes when reading a document to optimize the display on your screen.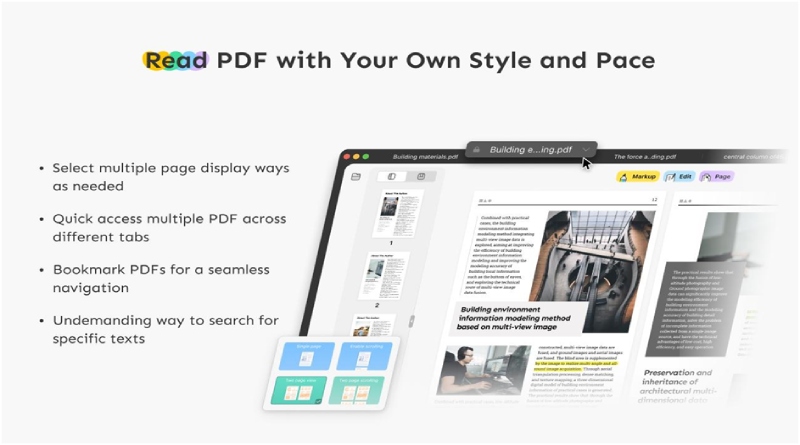 UPDF's easy navigation system will allow you to finish your task in hand without even breaking a sweat. To maximize your working capabilities in your day to day documentation, choose UPDF without having a second thought.
Conclusion: Everyday users lost their valuable time on self-proclaimed best PDF editor with a poor feature and confusing navigation system. People who are in search of a suitable free PDF editor may get lost in the process of searching it. So, to find the best PDF editor users should look for the mostly suited and well equipped PDF editor such as UPDF.
Also Read: Ways To Take Your Construction Business To The Next Level
Related posts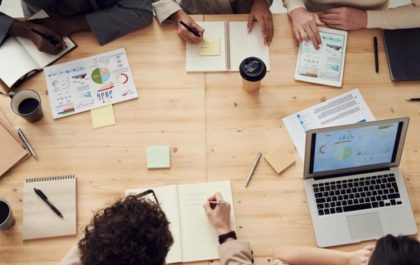 How to Plan a Project That Is Guaranteed to Succeed
Planning and executing a successful project can be a challenging task, especially if you have never done it before. But,…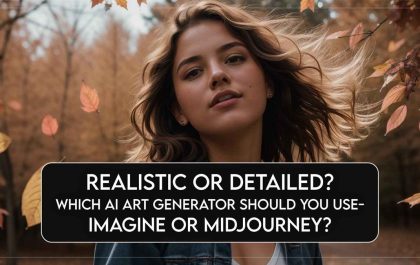 Realistic Or Detailed? Which AI Art Generator Should You Use – Imagine Or Midjourney?
Setting the Stage for AI Art Generation Artificial intelligence (AI) art generation is a rapidly developing field with the potential…