Legacy System Modernization: If you're reading this, you're probably considering taking on a modernization effort to improve your business. If you're like most, you and your stakeholders are probably after more than one of these very attractive benefits:
Reduced cost of ongoing maintenance
The ability to attract new talent
Overcoming challenges with meeting shifting customer expectations
The agility to deliver changes more quickly
Before you dive in, you should know that some changes are more challenging to take on than others. To help you plot a course for your transformation, we'll break down three key modernization pillars below:
1. Moving to the cloud
It's estimated that the public cloud service market will reach $623.3 billion by 2023 worldwide. In fact, , 94% of companies are already in the cloud.
Why?
Well, the cloud has the potential to deliver unprecedented business value across several fronts. It drastically reduces lead times on projects thanks to the near-instantaneous and effortless provisioning of hardware. It's also much more cost-effective to switch between various pre-existing collateral than provisioning your own from scratch.
Generally speaking, the cloud will allow you to invest less time and effort thanks to serverless and cloud-native solutions. Not to mention the ongoing benefits of being able to seamlessly scale resources and the flexibility to add new services/tools at will.
However, one major challenge facing businesses in this area is training and onboarding. First of all, you'll likely be using multiple cloud tools, each with its own user experiences and features. Furthermore, most cloud products and services are frequently updated, introducing a continuous stream of changes.
2. Reevaluating workflows to drive efficiency and revenue
As our businesses and underlying technologies evolve, so must the way that we carry out our business operations.
This starts by taking a hard and honest look at your current processes and sniffing out any lingering inefficiencies. Conducting thorough efficiency studies using frameworks like Time and Motion studies can be extremely helpful.
Then, you need to set clear goals for what you want to achieve. For example, is your goal reducing time spent by streamlining mundane tasks? Improving employee morale by eliminating repetitive processes? Or, increasing your ROI by more savvily investing resources in areas that deliver the most business value?
In a large-scale modernization project, businesses usually target multiple, if not all, of these goals. This is why measurement will become important.
The next step is to define clear metrics so that you can quantify and plot your progress. This can be the number of work hours saved, the reduction in CAPEX / OPEX costs, improved KPIs or even increased employee satisfaction.
To get the most out of it, you'll want to look beyond superficial changes that yield short-term results. Instead, you should look for opportunities to slowly change your work culture to embrace a better way of doing things.
Also Read: Why a Pre-purchase Inspection is Important
3. Moving from monolith to microservices
Businesses that are still operating on monolithic architectures find it challenging to cope with the relentless pace of change. Older, monolithic systems are often ill-suited to the needs of businesses today.
As a single point of failure, your entire business can be brought to a standstill whenever extensive upgrades or refreshes need to be performed. As the scale and complexity of your data and infrastructure grow, it's also easier for performance bottlenecks to develop.
One of the most common solutions in legacy system modernization consulting is to break down these wieldy monoliths and develop a more resilient microservices architecture. With a more modular and flexible architecture, you'll be in a better position to make continuous improvements while maintaining business continuity.
Upgrades, updates, or hardware changes can be performed in a staggered fashion without affecting different areas. With multiple entry points to your central infrastructure, it's also easier and more efficient for development teams to operate independently.
In short, microservices architectures help build an organization's resiliency in the face of an ever-changing IT landscape.
However, the initial adoption phase doesn't come without its challenges, as it does introduce additional complexity.
For example, you'll need better and more efficient strategies to carry out monitoring and establish visibility across your entire ecosystem. This will become increasingly challenging as your business boundaries expand and become less clearly defined.
For this and other reasons, it often demands a higher level of overall DevOps maturity.
Conclusion
Modernizing your business IT may seem intimidating, but it's a necessary step that should be embraced sooner than later. Not doing so now will only make the eventual process much harder and leave your business vulnerable to disruptors. Investing in legacy system modernization can help you maximize value and minimize disruptions while steering towards your goals.
Author Bio:
Headspring is a technology consulting firm offering legacy system modernization services that are designed to transform organizations and help businesses thrive. Our teams are motivated daily by the core belief that great software has the power to transform organizations and lives.
Related posts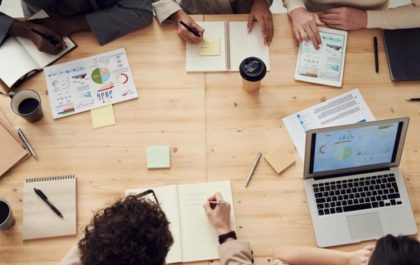 How to Plan a Project That Is Guaranteed to Succeed
Planning and executing a successful project can be a challenging task, especially if you have never done it before. But,…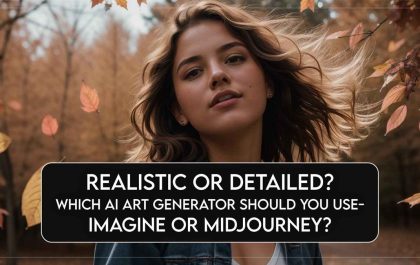 Realistic Or Detailed? Which AI Art Generator Should You Use – Imagine Or Midjourney?
Setting the Stage for AI Art Generation Artificial intelligence (AI) art generation is a rapidly developing field with the potential…