Pre-purchase Inspection is Important: Finding the right kind of used car is a real pleasure as it's a great money-saving move and helps you own a basic necessity. However, you're going to crack a good deal only if you're getting the right kind of vehicle. 
During the purchase of pre-owned, odds of getting duped are higher as used cars are prone to tempered body parts, playing around with the actual information, and many other frauds. This is where pre-purchase inspection comes as a rescue. 
When done correctly, a pre-purchase inspection is going to make sure you are making the right bet. If you don't know what pre-purchase inspection is, how to do it, and its importance in the sale/purchase of pre-owned vehicles then this post is going to help you a lot.
What is Pre-purchase Inspection?
Pre-purchase inspection of PPI is the process of checking the cosmetic, mechanical, and safety condition of a pre-owned vehicle by the hands of a licensed mechanic or auto technician. If you have a VIN check noted, this process is very easy for you.
Using the professional expertise of a mechanic and an auto technician will help you find out the existing technical faults, which the dealer hasn't revealed. It gives a clear picture of pre-used car conditions.   
Why Must One Perform Pre-purchase Inspection?
Auto experts say to conduct the pre-purchase inspection before making the final deal, in the case of pre-owned cars. But, why is it so? Read the below-mentioned text to find out the exact reasons. 
Get to know the exact safety details and condition of a car 
You're going to travel miles after miles in your car. And buying one which features duplicated body parts, lacks proper security features, and is not in good condition is not a good idea. 
What may seem a brand new car from outside may be a fraud from inside. An automobile novice won't be able to make the difference. Only experts can spot the gaps and explain whether or not investing in that car is a good idea. It gives you the ultimate peace of mind. 
Get an idea of further investment to do 
Every pre-owned car needs some refurbishment or repair. But, how much is enough? This can only be figured out when an expert has evaluated the exact condition of the car. This can only be done with the help of a pre-purchase inspection.
If a lot of work is needed to be done, the final cost of the car can go above the suggested budget.
Also Read: How to Conduct a Fleet Risk Assessment
Know the right worth of pre-owned car 
It's a very common practice of tampering with mileage and damage details to increase the market worth of the pre-owned car. While it's a profitable move for the seller, the buyer will be at a great loss because of this.  
With the help of a pre-purchase inspection, one will be able to figure out the real worth of the car. Experts will be able to figure out whether or not the projected cost is right or justified. It will stop you from putting money in the wrong deal. This way, only the right move will be made. 
From the above-mentioned points, it's clear that doing the pre-purchase inspection is indeed an indispensable move to make. With its help, buying a used car can be the biggest mistake of your life as you can end up putting your money in a car ready to send to a scrap house. So, don't forget to do it before you sign the payment cheque.  
 But, what if a seller is not offering the pre-purchase inspection? 
Well, this could be the case as not every seller will provide this facility. But, that doesn't mean one must not buy a pre-owned car. 
There is still one way out to know all the hidden details and ensure you are making the right purchase. This way out is to decode the VIN using the online VIN check facility like BMW VIN Decoder. 

VIN and VIN Decoder: You Perfect Ally in Pre-Purchase Inspection
VIN is a 17-character long alpha-numeric code, allotted to every vehicle, at the time of manufacturing. Each one character of VIN holds specific information. For instance, one can find out details about: 
Vehicle manufacturer

Car model, body types, engine type, and model year 

The authenticity of parts used 

Manufacturing sequence 
This is the basic information that VIN brings to the table. If a detailed VIN report has been extracted then details like:
Structural damage is done to the car in the past 

Water damage happened to the car 

List of previous owners 

Actual mileage details 
In short, the entire car history will be offered to the prospective buyer if VIN is decoded properly. When such detailed information is offered, one can make the right choice, even if the pre-inspection facility is not offered. So, one doesn't have to bank upon the seller, to tell the truth about the car. 
Get the VIN, decode it using an online VIN check platform, and know the reality. It's going to make a big difference. The cherry on the cake is that platforms like BMW VIN Decoder are going to make this job easier than ever. 
The platform features a very high-end AI and will bring accurate and quick information to your disposal. There is no setup and installation required to use this platform. So, there are no hassles involved. The interface is so easy that any beginner can extract automobile information like a pro with its help. 
Ending Notes 
The buyers of pre-owned cars need to be extra attentive as the odds of getting duped are higher in this case. There are various sorts of things to look after such as accident details, the authenticity of the cars, past ownership information, and so on to make sure that only a wise choice is made. 
A pre-purchase inspection will make this possible. Done by the hands of experts, this one move will prevent you from making a wrong choice. If a seller is not that generous and doesn't offer this facility then checking VIN online is a great move to make. 
Without any expert help, it will bring every crucial detail to the surface. So, don't ignore these two things during the purchase of a pre-owned car.
Related posts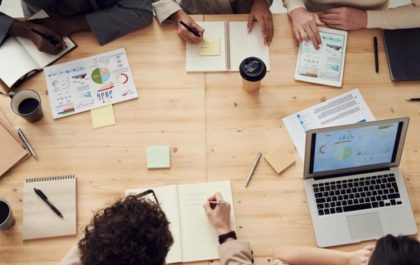 How to Plan a Project That Is Guaranteed to Succeed
Planning and executing a successful project can be a challenging task, especially if you have never done it before. But,…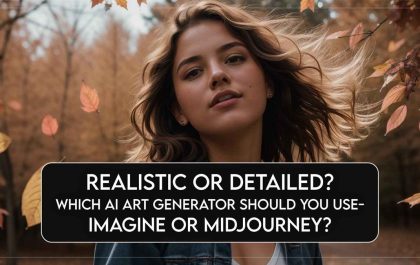 Realistic Or Detailed? Which AI Art Generator Should You Use – Imagine Or Midjourney?
Setting the Stage for AI Art Generation Artificial intelligence (AI) art generation is a rapidly developing field with the potential…