Instagram has always been one of the fastest-growing social media platforms. But the real question is, are you growing on Instagram? Growth and generate leads on Instagram is different from other e-commerce and social media platforms.
There is a lot more to it than just posts and hashtags. It can be due to the industry fit, or due to the visual storytelling, but the bottom line is almost any business can benefit from the graphic-only platform. How? Let's find out!
1. Make use of Instagram Lead Generation Ads
It can perceive as the first step that you must perform to generate Instagram generate leads ads. However, to do this, you first need to create your Facebook page and Instagram business profile. Once both of these things are in place, you can start building your ad.
You have to create this campaign on Facebook. Start by choosing generate leads as your marketing objective and name your campaign. Then follow the command as they appear on screens until the ads finally place. Here's a step-by-step guide by Facebook itself.
2. You need to Optimize your Bio
Your bio is the primary thing a user or lead will notice on your profile. So, as the old paraphrase says, 'The first impression is the last impression' – make sure it's impactful.
You can call it a drawback, but you only get to add one clickable link in your Instagram bio. However, if you use it correctly, one will be enough. While crafting your bio, always have your target audience at the back of your mind, so the result is audiences-friendly. A bio can divide into three major elements – profile picture, content, and link. Try to arrange all the three in a similar fashion, so that it makes more sense.
Also Read: Facebook launches Threads from Instagram -Photo Messaging App
3. Engagement is Important
Remember, it is called social media and not just media, for a reason. If you are here for the long-run and wish to get more leads in the future, you need to be more engaging in the present. Also, find some tools for Instagram engagement boost, that will help you get more people to see your posts as that's how the IG algorithm works.
One of the easiest ways to initiate engagement is to reply to the comments on your posts. Not the spams, of course, but all the rest – positive or negative. However, with replies, I did not mean a formal 'Thank you' or 'Okay.' You surely can't expect people to engage with your posts with such annoying replies. Try adding emoticons, memes, or GIFs. You can sometimes drop witty responses, and this will make the audience aware of your human-side, which by the way, is a great advantage.  But on top of all, Instagram is a game of eye-catchy images. Use tools like Canva to create Instagram-worthy photos to make sure engagement remains on the top.
4. Appreciate User-generated Content
User-generated content is considered as star content for any business – because of its legit capability to convert prospects into customers almost immediately. The best way to appreciate it is by sharing it on your feed.
Leads trust the consumers more, because of the real-time experience with your product/service. It is like social proof, and if put-to-use rightly can bring the desired engagement too.
Also Read: How to Use Instagram: 5 Simple Steps to Promote your Business
5. Use Instagram Live
Instagram Live is different from other App features. All the other features can either be viewed later or has a stipulated period until which it is available for public view. But Instagram live brings in the sense of urgency among the audience, because once it is gone, it is gone forever.
So while using Instagram lives, the best way to use it is to promote in-the-moment content. You can either record sneak-peeks, announce news for product announcements, or conduct live Q&A sessions.
6. Don't forget Instagram Stories
If you have noticed, lately, all the brands are using Instagram stories extensively. However, the recent trend on Instagram stories that have gained pace is partnering with an influencer. It is super fun since the influencer or the ambassador takes over the official account of the brand for a while. During this time, they post a lot about the product, talk about the features, post personal reviews, and do everything else to increase real IG views and gauge the required visibility.
7. Call-to-Action is a Must
If you have used social media in the past, you already know the importance of a CTA. Your user/viewer might be lost if you don't include a call-to-action, and with it, you will lose your purpose to reach the maximum audience. CTAs drive leads, so make sure most of your posts optimized with an irresistible call. 
TheITbase
TheITbase gives tech help to Audience. Learn how to utilize Technology by How-to guides, tips and also you can find cool stuff on the Internet.
Related posts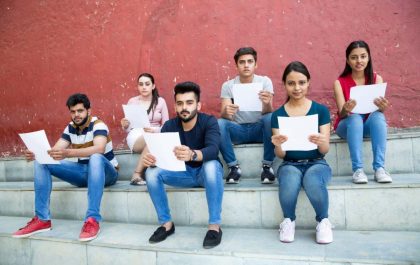 Acing The College Entrance Exam: How Essay Writing Services Can Help
Many students think the first step to success depends on admission into a good college or university. Therefore they prepare…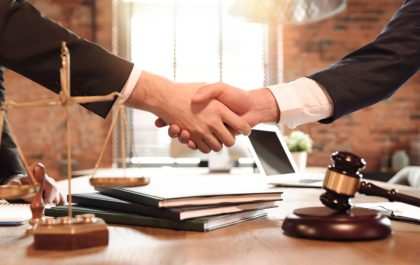 Reasons Why Law Firms Are Opting for Cloud-based Legal Document Management System
We now rely on cloud computing to make our lives much easier, from streaming media platforms to smartphones and smart…