The number of senior citizens that need home health care business plan has been on the rise for years now. With this, there's a need for both medical and personal care. It has led to the promotion and growth of business opportunities in the healthcare industry where you can start a home health care agency. But, most of the time entrepreneurs looking to create such a business often met with the question "Where do I start?"
As the term "home health care" suggests, home health care involves professional medical practitioners or professional caregivers going into an individual's homes to provide help or supervision. It's one of the largest growing industries, all around the globe. It provides a business opportunity for entrepreneurs and allows you as the business owner to make a positive difference in people's lives.
Most home health care services include nursing services, wound care and monitoring of one's health like mental health, blood sugar and blood pressure levels, among others. Home health care is outside a medical facility like a hospital since it usually provides for senior citizens or when someone gets out of the hospital but still needs care from a medic.
Medical practitioners provide a different kind of help compared to caregivers. A medical practitioner might attend to a patient once a week or whenever they are needed. On the other hand, caregivers often provide basic day-to-day assistance. Sometimes, they can do house cleaning, prepare meals, help change or dress a patient or drive them to doctor appointments. Start a home health care business.
This guide will revolve around, starting your home health care business. https://stoneridgepartners.com/2020/07/03/5-mistakes-to-avoid-when-selling-your-home-health-care-business/ by Stoneridge Partners explains some of the mistakes you should be aware.
How to Carve a Home Health Care Business Plan
Create a Business Plan
The first step in writing a home health care business is creating a business plan. The business plan will serve as the base of your company. A simple business plan includes an executive summary with an explanation of the basics of your company. It also consists of the company description of the mission and goals of the home health care agency. You'll need to specify the types of services you will be providing.
Next is to develop a strategic marketing plan that will enable people to know more about your business and your pricing. Finally, you will need to establish an organizational structure to help appropriately manage and smooth operations. The last part outlines the supplies you will need to provide the services required and the financial plan with a cash flow projection.
Also Read: 5 Ways Health Tech Startups are Making Life Easier
 Get Certifications
When it comes to selling with people's health, certifications are very important for a home health care agency. You can obtain certifications like Medicare and Medicaid certifications which permit your health care agency to provide a wide range of health care services. These include nursing care, physical therapy, and other services. One limiting factor with this process is that even after application, sometimes becoming accredited takes longer and you might need to be more patient.
 Proper Registration
To open up a home health care agency, it needs to meet the requirements put in place and then register it. It will enable you to receive payment from Medicare. Proper registration and certification of your agency involve completing your state's home care application and getting a working license. Every requirement for starting a home health care agency differs from one state to another, so always make inquiries.
Hire professionals
To run a successful health care agency, you need a team of professionals. Your home health care agency means to provide personal service to patients, which requires staff who knows and understands what they are doing and expected of them. You can hire staff via social media platforms and employment agencies.
Once you've interviewed and shortlisted potential staff members, conduct a thorough background check. It will prevent you from hiring staff with previous adverse history, which might lead to legal action if a problem arises about the type of care provided.
Also Read: How to Get Your Small Business Started on Instagram Influencer Marketing
 Include a marketing plan
For any business plan to work and the business to be profitable, you need the right marketing strategies. Similar to any other company, a home health care agency has to have a marketing plan. Once you have your excellent staff and all the required documentation in place, you need clients for your business to operate. Some of the primary and most effective marketing strategies for obtaining clients that you can implement include:
An online presence –
Build an essential website or social media pages Twitter or Facebook page. The website will represent your business. You can input your information and business name on this site or page to reach out to a larger audience.
Also, register your home health care agency on sites with an online presence like Google. On Google, you can include your business' address, working days and hours as well as a phone number.
Standing out –
Have detailed information about your business. Show how changed you are from your competitors and educate your staff on the same. It will help you to send a clear brand message to your existing as well as potential clients.
Networking –
Join groups, associations and organizations located within your locality and show your professionalism. It is an important step to receiving your name out and will help market you further.
 Conclusion
As you can see, having a business plan doesn't have to be that challenging. By following the right steps and getting the required documents and licenses, you should start one from scratch. But always check your finances and how much will be required. It will help safeguard your finances without suffering from slow payment periods which can cause some stress on you as the owner. A proper financial plan will give you more time to focus on your business operations, enabling you to provide better services.
TheITbase
TheITbase gives tech help to Audience. Learn how to utilize Technology by How-to guides, tips and also you can find cool stuff on the Internet.
Related posts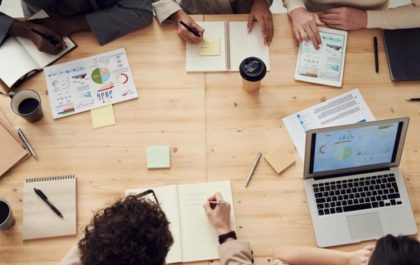 How to Plan a Project That Is Guaranteed to Succeed
Planning and executing a successful project can be a challenging task, especially if you have never done it before. But,…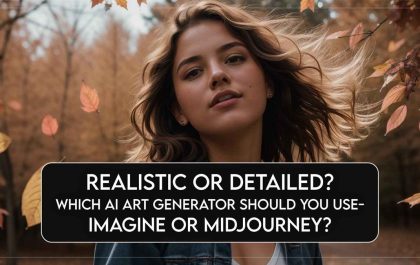 Realistic Or Detailed? Which AI Art Generator Should You Use – Imagine Or Midjourney?
Setting the Stage for AI Art Generation Artificial intelligence (AI) art generation is a rapidly developing field with the potential…