Web Archiving: From simply a means of entertainment, Social media has now become an important platform for marketing and business communications. Financial firms need to adapt these changes in the business sector, and also record these communications irrespective of the medium.
Various organizations have emphasized the act of recording data multiple numbers of times. For instance, the Investment Industry Regulatory Organization of Canada's Notice MR0281 says that communication with the public must focus on the content, not the medium. Similarly, in Europe's Markets in Financial Instruments Directive clearly states that all the financial organizations must have a reliable method for record keeping in all formats.
These records are of utmost significance as they can use disputes that lead to the court and can also serve as evidence for business inquiries.
While a lot of us consider screenshots are one of the techniques to record data, images don't always serve the purpose. Primarily because images can easily edit, and hence, cannot act as evidence. Plus, screenshots are not interactive. You cannot scroll through the page or click on the links present on the page.
If you are struggling to capture these records, here's your rescue – You can automate the entire process by web archiving your web or social channel. It can do if you ensure that your web capture processing enables with the following three features:
Capable of Archive Everything
In the early times, the webpages used to be simpler and less clustered than what they have become today. Today, a web page has become an interactive ecosystem of continuously varying content and a prime medium for communication.
It is not possible for a screenshot or a static capture to fully record the communications occurring on such a complex network. Instead of using these old and inefficient methods, try using a web capture tool like Stillio that scans the entire web page and generates Web ARChive (WARC) files that are capable of capturing all the dynamic and interactive traits of the page, and that too in its original format.
This way, your archived file will consist of full videos and all associated links. These archives can also help you prove that at the time you provided the links, the page contained no misleading sites or content. It will help you get rid of the red-flags from the third party links.
Also Read: How to Get Your Small Business Started on Instagram Influencer Marketing
Must use Permanent, Future Proof Storage
According to a rule by the Security Exchange Commission, the communications must record in non-re writable and non-erasable formats only. It is to ensure that the content is original. Saving the archived files in WORM (Write Once Read Many) storage format can fulfill this requirement.
Also, you must keep in mind that the records you have captured must be of use in the future. With the continuously developing technology, it is not possible to predict what kind of computers will use in the future. The format of the files should be such that it is operational forever. It is another reason why the WARC files are beneficial. They can make future proof of the data by creating them platform-independent. So, they will work on any system, irrespective of time, or the new technology in the market.
Also Read: Want to Generate Leads on Instagram? Read this first
Supervise your Business Communications
It is necessary to supervise business communications and keep track of the activities performed by your associations. It means that your web archives must have the matter that can render benefits to you in real terms.
The captured files should not be pure records, like a pdf file. It must be more tech-friendly, like a format that has features such as text recognition and search capability. It will enable you to sort and search through the files while you are looking for some specific users or fields. The WARC files provide all these specifications.
If you have the intention of using your archived files to prove your compliance when the need arises, ensure that the data is exportable and is an effective response to an inquiry. The agreement is already a difficult task. Hence, your capture technology must be such that it can record all details efficiently. The storage format must be immutable and original and should allow you to supervise your workers.
Now that you know what to do and how to do, what's the wait worth for? Start web archiving!
TheITbase
TheITbase gives tech help to Audience. Learn how to utilize Technology by How-to guides, tips and also you can find cool stuff on the Internet.
Related posts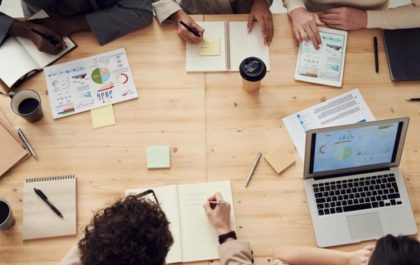 How to Plan a Project That Is Guaranteed to Succeed
Planning and executing a successful project can be a challenging task, especially if you have never done it before. But,…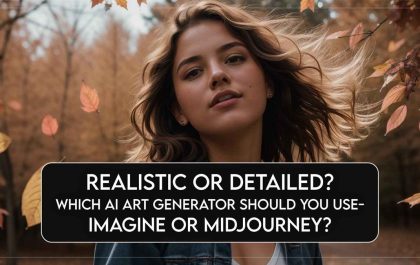 Realistic Or Detailed? Which AI Art Generator Should You Use – Imagine Or Midjourney?
Setting the Stage for AI Art Generation Artificial intelligence (AI) art generation is a rapidly developing field with the potential…