Finding an ideal apartment is a tedious task. It takes hours to visit different apartments to find that perfect one. Once you find the right one that fits your needs and budget, you submit a Rental Application just to get it denied. 
What should you do now? The first thing you should do is determine why your rental application was denied. This will help prevent further applications from being denied. 
Or, you can partner with reliable partners that offer rooms for rent in Brooklyn. They will ensure your applications don't get reject and you get the home of your choice quickly. 
Reasons Your Rental Application Might Be Denied
Here are some possible reasons for the rejection of your rental application with solutions. 
1 – Your Income Isn't Enough 
In most cases, landlords want their tenants to earn two to three times the monthly average rent in San Antonio, Texas. If your income is less than that, your application will reject. That's because they want an assurance that you can always pay the rent on time without overwhelming you. 
If you are applying for an apartment with a roommate, your combined income will be considered. So, it increases your chances of getting approved. 
Therefore, if you don't have a high income, apply with a few friends on your side. 
Now, depending on the landlord, they might even consider your and your roommate's income separately, just in case one decides to move out. 
If you don't have any roommate and not enough income, you can look for a co-signer who will help ensure that financial obligations are being met. 
2 – Unstable Credit History
Every landlord will run a credit check before accepting your rental application. Therefore, it is crucial to have a good credit score in order to increase your chances of qualifying. Unfortunately, people who don't have any credit cards or very limited online transactions might not have a good score. 
However, you can explain this to your landlord beforehand, so they understand it. For those with a high student loan or other kinds of debt, it wouldn't be a concern for landlords as long as you're making timely payments. 
If you're still finding it difficult to get your rental application approved, ask your landlord if you can pay a higher security deposit. 
3 – Issue in Your Background Check
In addition to checking credit history and income, landlords might run a background check before approving your application. This includes criminal history and rental history. Landlords often look to see if you have unbroken rental history, i.e., consecutive years where you've continuously rented. 
If you have never rented before, it might reduce your chances of getting your application approved (unless you get a co-signer). Since landlords don't know you personally, they rely on this information to understand whether to approve your application. 
4 – Pets and Smoking
Depending on your landlord or property manager, your application might get reject if you have a pet or are a smoker. Therefore, it is recommend to look for a pet-friendly society or somewhere where you can smoke. Even though marijuana smoking is legal in most states of the US, not many landlords are fine with it. 
If a property manager mentions a no smoking policy, it would include everything (vaping, cigars, marijuana, cigarettes, etc.). Even if you require medical marijuana, you should mention it beforehand to prevent problems in the future. 
5 – Incomplete Form
When filing a rental application, it is vital to mention all the required information. If anything does not apply to you, explain why instead of leaving the field empty. If not, it could  consider incomplete and increase your chances of rejection. 
Appealing a Denial
If your rental application is denied, that does not mean you cannot do anything. You can appeal a denial if you strongly feel that there has been some mistake and your application should accept. 
However, make sure you have valid reasons to appeal. Also, never complain or criticize your potential landlord.  
Also Read: How To Create A Smart Branding Strategy For Your Business?
Conclusion
Finding a home could be a tedious task. In addition, getting your rental application denied can be even more challenging. However, with the tips mentioned above, you can increase the chances of your rental application get accept. 
TheITbase
TheITbase gives tech help to Audience. Learn how to utilize Technology by How-to guides, tips and also you can find cool stuff on the Internet.
Related posts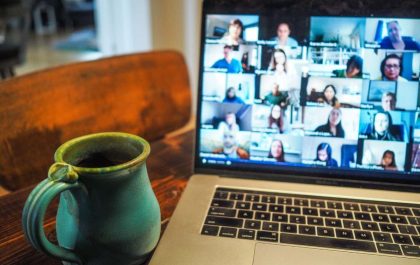 A Guide on How to Stay Secure When Studying Online
As online learning becomes increasingly popular, it is crucial for students to prioritize their security and privacy. Cyber threats are…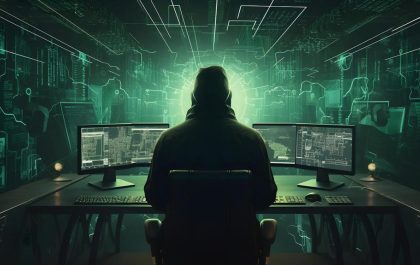 Cybersecurity's Blind Spot: Understanding the Scope of IP Theft in Healthcare and Pharmaceutical
Anastasios Arampatzis In the rapidly evolving landscape of the healthcare and pharmaceutical industries, intellectual property (IP) stands as the foundation…