When you think about the best players of the moment, you have to take into account three fundamental factors:
Starting clearly because they ensure the best sound quality
With its sharpness, and
Faithful textures so that we have an enjoyable experience.
But also in the comfort of the user, they play a fundamental role, which is related to versatility in two aspects: in a full magnitude of being able to connect to different devices, to reproduce in various formats, and also in a compact size to be able to manipulate it with comfort and that occupy us the minimum possible space.
In this case, we get into the Sonos Connect, an amplified zone player that opens the world to many possibilities.
Also Read: iStockNow – Check your Stock in Real-Time
What is Sonos Connect?
Sonos Connect is a wireless receiver and transmitter that acts as a player and allows any stereo system or Home theater to play all the music in any room, wirelessly. And the connection of the equipment is straightforward! Sonos Connect receives the signal wirelessly allowing us to connect to thousands of free internet radios, manage our music library, iTunes, and podcasts, listen to Spotify, and many other possibilities. All this can manage from the control of Sonos Control or free applications available for Android or iPhone / iPad.
What is Sonos Connect used for?
Sonos Connect can configure in such a way that we can optimize the sound to our liking by modifying the bass, treble or balance controls.
With the program, we can able to listen to music for a particular duration and at a specific time.
Sonos Connect allows us to set the alarm clock and wake up with our favorite internet radio station or with our favorite singer.
Related Article: FliXanity – Movies, TV Shows Streaming Online
How to set up Sonos Connect?
If you have ever installed a sound system at home, you will know that it takes a little time. Set up everything, wiring the room, and that does not hinder anything. It is worth the effort, without a doubt, but just thinking about it makes you lazier to have to place everything.
With wireless Hi-Fi sound equipment, it is more comfortable. No cables, we only need ten minutes to install it and enjoy our music anywhere on TV. Do you want to know how Sonos works? We explain it step by step.
Connect to Router
Yes, our first step is to configure our Sonos sound system to a router. It will create a private WiFi network that will be used by the rest of the device to communicate and that there is no interference.
To the router we will connect our Sonos Connect, Bridge or Play, any of the three is valid. We plug it into the router with an Ethernet cable and another for the electric current. Having done this, we make sure that they turn on without problems.
If our router does not have free Ethernet connectors, we can free one and connect it to one of the two inputs that our Sonos equipment has in the back. This way, we will have space for everything, and we will not have to give up anything when we use it.
Play the Devices
Now that we have plugged our central device to distribute the connection, we are placing the rest of Sonos speakers around the house. If we are going to put some equipment in stereo or 5.1 sound, remember to separate them thoroughly and place them to distribute all the music throughout the room.
If you are going to put a Sonos subwoofer, be careful when placing it. It is a substantial piece, and if we do not place it well, it runs the risk of falling. Be careful. Once we have them set, be sure to connect them to the electric current.
In the case of the soundbar, you have to use the optical cable to plug this accessory into our TV. We almost have everything ready. Now we are going to take our mobile or tablet almost to finish the configuration: we are going to install the application.
Also Read: How to Set-Up An Ad Hoc Wireless Network? – Features and Uses
Main advantages:
They allow us to listen to music in enclosed spaces for the best surround experience and also in outdoors without interruptions.
Sonos Connect is super comfortable to connect to all types of speakers.
It allows the best synchronization of the player with laptops, smartphones or tablets, that is, with all types of mobile devices via Wi-Fi and in a fast and fluid way.
Configure everything you want to do with this player easily and wirelessly, for total comfort.
TheITbase
TheITbase gives tech help to Audience. Learn how to utilize Technology by How-to guides, tips and also you can find cool stuff on the Internet.
Related posts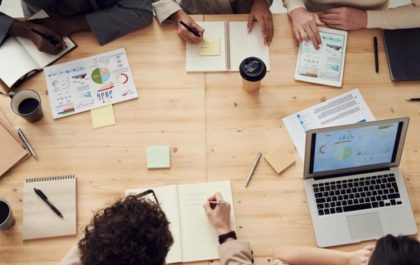 How to Plan a Project That Is Guaranteed to Succeed
Planning and executing a successful project can be a challenging task, especially if you have never done it before. But,…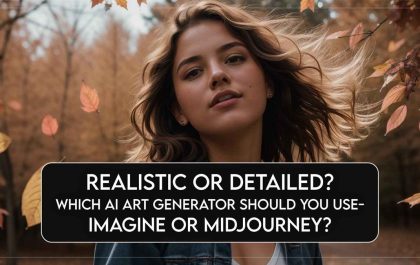 Realistic Or Detailed? Which AI Art Generator Should You Use – Imagine Or Midjourney?
Setting the Stage for AI Art Generation Artificial intelligence (AI) art generation is a rapidly developing field with the potential…