A Higher SEO ranking attracts more traffic. Did you know that it works oppositely as well? If you manage to get more footfalls somehow, will you move up on Google? Digital marketers say that it might happen, but the effect may not be persistent. As always, to secure visible ranking, a site must prove itself as an authority source. The user experience has to be very positive over a long time to retain the attention of your visitors.
Make yourself a dashing website where people would prefer to linger. Every single query entitles the user to a satisfying response. Google has the obligation of finding the best responses in the respective niche. It uses a set of parameters collectively called algorithms to make this happen. As webmasters, you are obliged to present this response via a clear and optimized format. Only then, a growth of traffic will be equivalent to a higher rank on the search engine.
The Green Lights
What are the green lights driving traffic to your page? Website traffic can be direct or organic. It is organic when people find your site by placing a query in the search engine. Various SEO factors drive it, including keyword optimization, website layout, and backlinks. Other factors are content marketing, site security, and keyword density.
Direct traffic results from directly accessing your site instead of finding it by a search query. It is driven by many factors, such as email marketing, social bookmarking, and social media. Other methods to get direct traffic are referral marketing, word of mouth marketing, influencer action, and paid ads.
Delivering visible results from organic SEO would usually take a few weeks, often stretching into months. Direct traffic is much faster and eventually influences organic SEO. In both situations, the principles of ranking your website are the same. You will have to be consistent with offering an excellent user experience. In other words, you must successfully establish yourself to be an attractive authority website in your niche.
The Red Flags
These red flags indicate that something is wrong with your website. Even though you may get direct and organic traffic, your website may fail in retaining the attention. You will have to take the cue and improve your site based on the feedback from these red flags. Tools for website visitor monitoring should come in handy to understand to improve the overall user experience.
Bounce rate: The bounce rate refers to the percentage of users who leave your site after viewing a single page. Every website must deal with a certain amount of bounce. It is a serious problem only when most users are leaving your site after the first glance. Use the website diagnostic tools at your disposal to find out what's causing it. It can be due to a weak presentation, insufficient content, or a slow load time.
Time on site: This factor is closely related to the bounce rate. In general, longer durations on your site indicate to the search engine that you have the right answers to queries in your niche. If it's the opposite and most people leave your site within a few seconds, your ranking will suffer.
Pages per session: A good site compels the users to look beyond the home page and check out other pages. The first rule is to have clear navigation so that it is easy to find what one is looking for. Moreover, all pages should maintain consistency in quality. Naturally, more pages per session mean a low bounce rate and higher time on the website.
Defining your SEO strategy
SEO is an umbrella term roughly defining all the methods used to get traffic (organic and direct). SEO does not have definitive guidelines, but it involves a tentative set of actions practiced over time. In defining your SEO strategy, you will have to take into account everything that ties to your website. SEO can be classified into two key areas, on-site and off-site SEO.
·       On-site SEO
This relates to all the SEO factors directly involved in the website, according to SEO agency Perth Invicta Agency . On-site tactics most importantly include SEO-friendly web design and content optimization. Other aspects are site navigation and internal linking. Developing quality content is widely considered the most effective on-page SEO tactic. The text on your site should be inspiring, error-free, and informative.
Above all, it should be optimized for the target keywords. Keywords should never feel enforced or out of place from the natural rhythm of the content. Once a visitor reaches your site, the content should help them find what they are looking for. As for SEO-friendly coding, it includes optimized title tags, an inviting meta description, and alt tags with images.
·       Off-site SEO
Off-page SEO primarily involves link building, but there are other factors as well. Backlinks are links to your website embedded in external sites. The links should come from authority sites. Guest posting is, by far, the most powerful strategy to develop your backlinks. It would help if you tied up with external content creators to link your site to their posts. Because this strategy is all about improving your website's authority, you'll need the right link building tools if you want to outrank the competition.
It is also related to on-site SEO. Unless you have excellent and useful content on your site, people would not be inclined to link to it. A common strategy is to enrich your content with credible facts and figures to encourage others to link to you.
Also Read: Expert Tips To Create An Effective SEO Marketing Strategy
To Sum Up
A digital marketer effectively uses different tools in the arsenal, in no particular order. You can promote your page on social media or via social bookmarking. At the same time, you can emphasize email marketing and get direct traffic. It is entirely up to you. Further, you can modify your strategies based on the analysis of results yielded from different avenues.
Enrich your page with infographics, images, and videos. Strive to make it the go-to place when users are searching with the keyword that you have optimized. This practice ensures a higher retention value for both direct and organic traffic. You need to be consistently focused on delivering quality, and the results should be visible in some time.
TheITbase
TheITbase gives tech help to Audience. Learn how to utilize Technology by How-to guides, tips and also you can find cool stuff on the Internet.
Related posts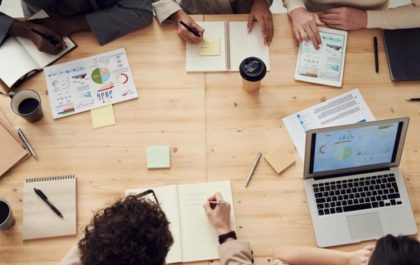 How to Plan a Project That Is Guaranteed to Succeed
Planning and executing a successful project can be a challenging task, especially if you have never done it before. But,…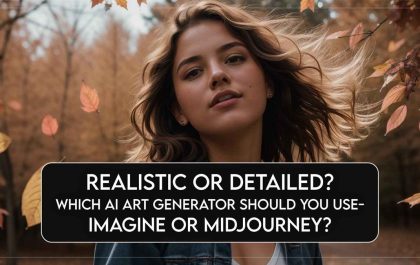 Realistic Or Detailed? Which AI Art Generator Should You Use – Imagine Or Midjourney?
Setting the Stage for AI Art Generation Artificial intelligence (AI) art generation is a rapidly developing field with the potential…