With all the gambling activity moving to the online, virtual world all marketing, promotional and communication strategies, customer acquisition tactics, as well as brand awareness and brand image strategies have been predominantly concerning the digital environment now. Due to the advent of the internet, gamblers are gradually leaving the traditional brick-and-mortar casinos and betting shops and they are embarking on the online gambling sites and platforms. The covid19 pandemic has utterly fuelled this shift, as from the beginning of 2020 online gambling rose exponentially.
So, gambling sites compete now in the online market, which admittedly is much more competitive, much more aggressive and a much more difficult context to stand out, differentiate and become popular. Most platforms now turn to media communications companies like Media24, in order to obtain value from marketing and promotional expertise.
One of the main strategies that is highly meaningful in the online market environment and vital for standing a chance to grow in this highly competitive arena, is SEO (Search Engine Optimization).
The basics of SEO
SEO works magic in ensuring that a gambling site generates organic traffic and it does so by improving the site's position in search results and enhancing its ranking in the search engine results page. In short, SEO is about increasing visibility of a site and when there is increased visibility, there is greater possibility of users visiting the site.
But note that SEO will work magic if it is done effectively, strategically, efficiently and in a targeted manner. So, below you'll find the top three tips for using SEO in gambling sites.
Top three tips for using SEO in gambling
1. Keyword optimization
Keywords are at the core of SEO, because it is the keywords that will eventually return the desired results (that is your page) when users perform searches. But keywords are almost never static in the online world – as customers' preferences and tastes change rapidly, so do they main keywords in top searches. So, it is important that the SEO strategy constantly reviews trends and stats for new keywords and optimizes them in order to be more effective.
2. Content optimization
Besides keyword optimization, content optimization is also very important in SEO. Google, or other search engines, will unlikely return your website on top of the results if your content is stable and 'dull'. Content needs to be dynamic and optimized so as to increase the ranking in the results.
There needs to be a suitable mix of keywords, authority links, backlinks and of course there needs to be content that is addressing the right question or search and that is appealing and interesting to users.
3. Make sure the site is indexed
Some gambling sites will go unnoticed even from Google, if they are not indexed. And what does this mean? It means that unless the gambling site becomes indexed, it won't appear in search results. But there are some things that you can do to make sure that the site becomes indexed more quickly and these relate to having a well-structured site, maintaining "About Us as well" as a "Contact Us" features and placing the site's link in authority web sites among others.
So, SEO is as pivotal as any other marketing and communications strategy, because it builds the foundation of visibility and organic traffic in a gambling site.
Also Read: How To Get Started With Social Media APIs
TheITbase
TheITbase gives tech help to Audience. Learn how to utilize Technology by How-to guides, tips and also you can find cool stuff on the Internet.
Related posts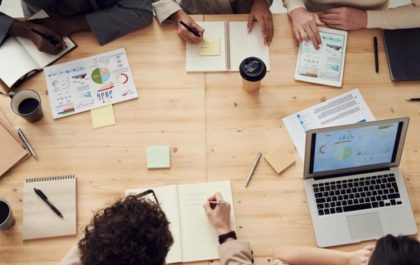 How to Plan a Project That Is Guaranteed to Succeed
Planning and executing a successful project can be a challenging task, especially if you have never done it before. But,…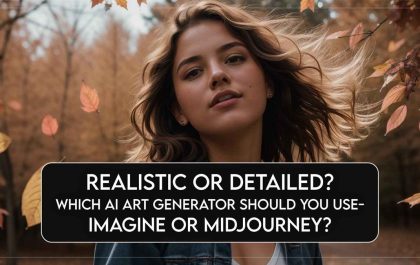 Realistic Or Detailed? Which AI Art Generator Should You Use – Imagine Or Midjourney?
Setting the Stage for AI Art Generation Artificial intelligence (AI) art generation is a rapidly developing field with the potential…