Digital Marketing has moved out of the shadows and is now an integral part of any company looking to scale up. It has increased the demand for companies offering digital marketing services as they specialize in using the latest techniques adopted by the digital marketing industry. Los Angeles has grown to become a startup hub in the United States, and there are a plethora of digital marketing agencies in Los Angeles today, but finding the right one that understands the objective of your business well is what is hard. For this reason, we have compiled a list of the best digital marketing agencies in Los Angeles.
Directive
Headquartered out of Irvine, California Directive is a search engine marketing agency that focuses mostly on pay-per-click (PPC) ads, Search Engine Optimization (SEO), social media, and content marketing across industries. Their dashboard allows its users to track the progress of their projects down to the dollar and gives them a clear understanding of where they stand. Directive works on a weekly sprint model, allowing companies to generate short-term ROI for long term sustainability.
Also Read: Leadership Case Study Sample
Metric Theory 
Metric Theory, a San Francisco based digital marketing agency, is one of the most preferred digital marketing agencies in Los Angeles. This company offers services ranging from PPC to SEM. Metric Theory has clients of all sizes ranging from small startups to retail giants to publicly traded companies, and this ensures that no matter what the size of your business, Metric Theory has a good chance of understanding it and delivering you the results you need.
Kobe Digital
Kobe Digital is a Los Angeles based digital marketing agency that offers services like Programmatic Marketing, SEO, Email Marketing, Social Media Marketing, web design, and development. Their software-driven marketing strategy has proven to be quite useful and has allowed Kobe Digital and its clients to grow exponentially. By leveraging big data, Kobe Digital creates an efficient programmatic marketing strategy that will give you the best bang for your buck.
Websites Depot Inc.
Based out of Silver Lake, Los Angeles, this new-age digital marketing agency is set to rock the digital marketing world. This digital marketing agency helps companies with everything from SEO to Online Reputation Management. Websites Depot Inc. is an award-winning Google partner. The 15-member team has slowly built itself up to become a staple for a lot of companies in Los Angeles and other cities as well. Their creative in-house web-designers develop some unique and impactful websites that will keep your clientele exploring your site endlessly.
Single Grain
Single Grain is an end-to-end digital marketing agency headquartered out of Los Angeles. The company's 30-member team provides clients with services like SEO, PPC, digital strategy formulation and execution, and conversion optimization. The company prides itself on delivering quantitative results in a short period.
Also Read: Top AI Companies – Step by Step Guide to Choosing the Best Vendor to Realize Your Ideas
Social Media Marketing Agencies in New York
From the west coast, let's move to the east coast. Social Media has grown to become one of the most significant online technologies. New York, the Big Apple, is the business hub of the United States, with a large portion of the world's blue-chip companies located there. Social Media Marketing is in high demand in this city, and to provide to this demand, there are several social media marketing agencies located there. Here is a list of various of the best social media marketing agencies in New York.
PBJ Marketing
PJB Marketing is headquartered out of Washington, DC, but has an office in New York. The company offers services like digital marketing in the form of e-commerce marketing, Google Adwords, Paid Media, Search Engine Marketing, and Social Media Marketing. In addition to this, the company offers SEO specific services like off-site SEO services like content marketing and reputation management. They also provide on-site SEO services to ensure your website is recognized and indexed by Google and free SEO analytics. In addition to all these services PBJ Marketing also provides its clients with website design services. So if you're looking for comprehensive social media marketing and digital marketing services, PBJ Marketing might be a good option.
Tinuiti
Tinuiti, formerly known as Elite SEM, is a digital marketing and social media marketing agency headquarters from New York. The company was taking place in 2004 and has grown to a workforce of 400 employees since then, with office spread across the United States in Philadelphia, Atlanta, Los Angeles, Boston, San Francisco, Fort Lauderdale, Chattanooga, San Rafael. Tinuiti specializes in targeting the triopoly of Amazon, Google, and Facebook, which are the three most potent media available for digital marketers. The company offers services like eCommerce strategies for Amazon, and powerful social media campaigns by creating compelling stories and visually pleasing aesthetics to capture your audience across social media platforms to ensure you are always visible to potential customers. If you're looking for a company that can scale your business over the long run with well-thought-out strategies and algorithms, Tinuiti is a good option.
Also Read: Uses Of And Factors That Make Instagram Platform The Best Social Media Sites
Fuel Online
Fuel Online was started in 1998 and had headquarters in New York and Boston. Online Fuel is one of the top-rated SEO and Social Media Firms in the United States and has worked with some of the biggest companies in the United States, like ESPN, Verizon, and Microsoft. The company offers services like Social Media Awareness, comprehensive Social Media campaigns, SEO, PPC Ad Campaigns, Inbound Marketing, Creative Content, Ad Management, and ad targeting, and extensive digital strategy. So if you're looking to get noticed across social media platforms, Fuel Online might be what you're looking for.
Related posts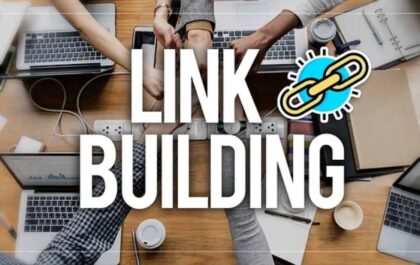 What Is Link Building and What Are the Benefits?
Everybody wants to be on Google's first page and get good SEO scores. Learning about valid and reliable SEO tactics…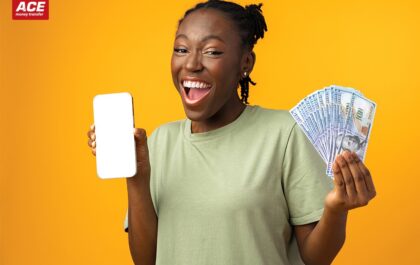 Send Money to Ghana via ACE Money Transfer and win iPhone 13 128GB and Airtime Top-up for your Loved Ones
ACE Money Transfer, in collaboration with AZA Finance in Ghana, brings an exciting opportunity for Ghanaian expatriates living in the…