When an individual is seeking medical treatment, the last thing on their mind is the security of their Medical Records. On the contrary, it's the first thing that cyber hackers seek when looking to hack into an institution's medical records. It is because they realize the value of an individual's medical history, and rather than illegally trying to obtain credit card information or credentials, it can be more lucrative for them to steal medical records.
According to a recent report, hackers consider medical records to be ten times more lucrative than credit card information. It is because the data contained in medical files comprise the names, birth records, policy numbers, diagnoses and treatment codes, billing information, and sometimes even Social Security data of patients. Cybercriminals look to get their hands on this information by creating fake IDs to purchase medical equipment or medications that resold in the black market. Or they can blend a false provider number with the patient's name and create instances of insurance fraud by filing false claims with insurers. Experts that investigate cyberattacks on healthcare organizations find that there is far more value for cyber hackers in gaining such information for their devious plans rather than mere data.
Despite all that is at risk, healthcare data can be particularly notorious for securing. Experts who have worked with numerous healthcare organizations have learned the following areas:
Outdated processes and systems
Various hospitals, healthcare institutions, and health centers do not emphasize on IT security. Small practices and sometimes even larger healthcare companies list IT protection far down in the checklist of priorities.
In some cases, the extent of their IT security efforts does not even go past fundamental HIPAA compliance. In this regard, they fall back on antiquated systems that could be more than a decade old, and in some cases not supported by other applications. Since cybercriminals are always looking for weaknesses, potential vulnerabilities such as woefully outmoded systems can be a godsend to them.
Also Read: Best Proven Growth Hacking Strategies for Your Business
Numerous people accessing data at the same time
Within healthcare data, it can be challenging to have a solitary guardian. Almost every healthcare company has dozens or sometimes even hundreds of people accessing information. These include IT administrators, doctors, nurses, third-party consultants, and remote vendors. And given the number of people having unfettered access to sensitive information, it can be almost impossible with outdated systems to monitor user activity. Under such a scenario, data leaks on user-based attacks can be high as cybercriminals comprise the credentials of an insider and gain access to the documents they need.
Data not regarded as risky
In the past four years, data breaches and cyber-attacks on healthcare organizations have risen by over 30%. But until recently, most of these companies did not see why their in-house data was so precious to cybercriminals. After all, medical records of patients do not contain credit card information, and hence how could it be of any interest to hackers?
With proven evidence that stolen medical records are leading to prolonged fraud such as prescription drug scams, Medicare frauds, and other reselling tactics, the healthcare industry has started to wise up.
Absence of warning signs or detection
Almost every research conducted on data security reveals how it can take several months for a data leak to detected in an organization. It can give cybercriminals an incredible amount of time to leverage stolen information and credentials. Unfortunately, the longer a data leak goes undiscovered, the more significant it can be the loss and its consequences. Going by recent trends, healthcare companies will find themselves under severe attacks from cybercriminals with greater regularity.
These users can range from a variety of players, including hackers who have gained unlawful access through an employee's credentials. Recently, the medical information of more than 1000 patients compromised due to the result of a stolen laptop owned by a doctor at the Brigham and Women's Hospital in Boston. It resulted in the loss of their medical records being compromised and sold on the Dark Web.
There are numerous flaws in the IT security strategies of many healthcare organizations. Once a user's identity has compromised, firewalls, password strength, and encryption can prove to be ineffectual. To reduce the odds of a data leak, user-centric data security strategies such as DRM can provide them with enhanced visibility into the specific activity on any data files. Understanding the data risk in healthcare organizations can ensure that you implement the right data security solution equipped to address data breaches.
It is why healthcare companies must take a proactive approach in securing their sensitive data and to protect confidential patient information. Digital rights management, as a data security solution, can be the answer to protecting and safeguarding medical records, regardless of the size of the institution.
Related posts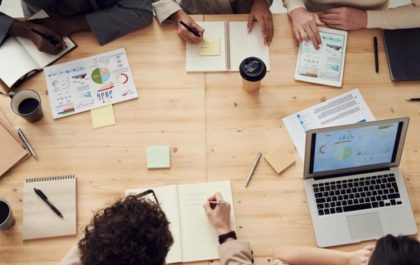 How to Plan a Project That Is Guaranteed to Succeed
Planning and executing a successful project can be a challenging task, especially if you have never done it before. But,…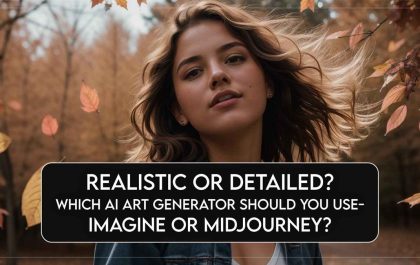 Realistic Or Detailed? Which AI Art Generator Should You Use – Imagine Or Midjourney?
Setting the Stage for AI Art Generation Artificial intelligence (AI) art generation is a rapidly developing field with the potential…