Using the internet comes with risks. You might immediately think about the viruses that can infect your computer, along with the malware, spyware, and ransomware that you need to worry about. But did you stop to consider the fact that your personal information might be available for strangers to find quite easily with a simple search on Google?
It's true: if you type your full name into a search engine, you might be shocked by how much info about you is out there. From your contact information to the names of your relatives, as well as details about your occupation and your past, these are things that you probably want to keep private.
The good news is there are privacy protection services, such as those listed below, that can help you regain control. Continue reading to learn a bit about them. If you need to transfer files and folders of any size quickly and securely, try FileWhopper: it applies zero-knowledge encryption, which guarantees top-level data protection.
1.DeleteMe
First up is DeleteMe. This service is designed to help you remove personal information that shows up on the myriad people search websites that are out there. Data brokers will display information like your age, addresses, photos, phone numbers, relatives, social media accounts, email addresses, property records, marital status, occupation, and more. Seeing all of these details about yourself on the internet, so easy to find, can be unnerving. But DeleteMe can help you protect your privacy by going to those sites and opting out on your behalf. You can dive deeper into the pros and cons of this service by checking out this DeleteMe review.
2.OneRep
Next up is OneRep, which is very similar to DeleteMe. Once again, when you see your information displayed on all of those people search sites that show up on Google and in other search engines' results when you type in your name, you can do something about it, so don't feel helpless! There are opt out instructions on those websites, but they can be difficult to find. And it can be time-consuming to go through the opt out process for each and every site. Plus, you want to be sure you don't miss any sites, right? Well, when you use OneRep, they will take care of scanning the internet for websites that are displaying your name. Then, they'll work on contacting those sites for you so your information will be removed. Quick and easy!
3.PrivacyDuck
PrivacyDuck is a good resource to consider using when you want to take a DIY approach to having your information removed from data broker websites. However, they also offer some paid services that you can choose from as well if you want them to do the work for you. This can be a super helpful service if you are tired of battling the people search sites on your own, as these experts will contact those sites for you. Although similar to DeleteMe and OneRep, their services might be pricier, so it's worth comparing costs before deciding on the service that you'll use.
4.ReputationDefender
ReputationDefender is all about improving your online reputation. Whether you want to improve the results that show up when people search for you as an individual, or you have a business that you want people to view in a positive way, this service can help. They can assist you in improving what shows up in search results, as well as removing your personal information from websites that are currently displaying it. Solutions include those catered to individuals, small business, big companies, and executives, so you can choose the one that suits you best.
So Many Great Services to Choose From!
As you can see, protecting your personal info online is possible. Hopefully, the list above has shed some light on the various services that are currently available to help you regain control over the personal details that people can find about you on the internet. Now you know how to save time and effort when you want to opt out of websites that are displaying your information for all to find!
Also Read: How to deal with ad fraud
Related posts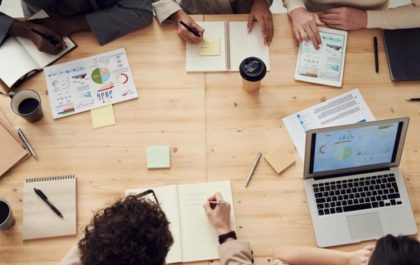 How to Plan a Project That Is Guaranteed to Succeed
Planning and executing a successful project can be a challenging task, especially if you have never done it before. But,…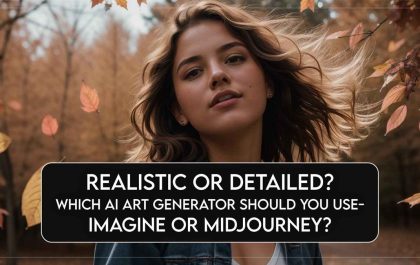 Realistic Or Detailed? Which AI Art Generator Should You Use – Imagine Or Midjourney?
Setting the Stage for AI Art Generation Artificial intelligence (AI) art generation is a rapidly developing field with the potential…