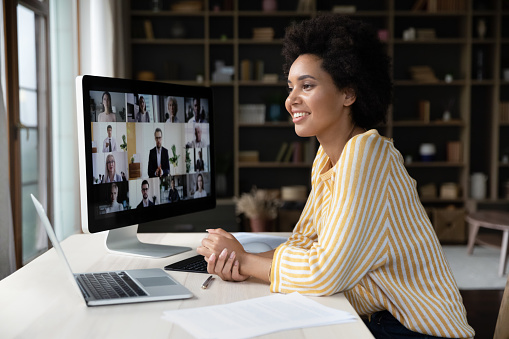 A virtual event is a proper gathering of people who share a specific virtual environment rather than simply meeting in a physical location. These can be used for many different purposes, such as career fairs, professional discussion forums, networking, or even training. But have you ever thought about amazing benefits of virtual events?
Well, there is no doubt that virtual events permit the users to interact with companies or even colleagues in the comfort of their home, office, or even nearby café through chat or video conference. It is also the truth that virtual events do not require to be complicated, but they should be well planned and generated to make your event successful.  So, this post is going to unfold for you top 5 perks of conducting virtual events!
1. Audience Reach
Audience reach is one of the main and critical pieces of any event. The finest-plan, whether in-person or even virtual, is just as good as who actually attends, participates, and even benefits from it.  Though the experience of an attendee varies between an in-person event and even a virtual event, both types of events rely on the presence of an audience. Once it comes to audiences, virtual events have unique advantages with regard to overall accessibility as well as reach.The point is simple, audience of an in-person event is going to be limited by the capability to be just that: in person. Attendance in person could seem simple on the surface, but it comes with numerous potential barriers.  The point is you can find the audience for your virtual event right from any place across the world.
2. IT is an inexpensive option
In general, virtual events are quite cheaper. The only thing that planners require to worry about paying are the overall expense of the virtual meeting platform as well as renting specialized services. You have no idea how you will save a lot by not simply having to pay for the rental of the physical space or the sound equipment, as an example, but you will even save money with the coffee-break, overall accommodation and tickets of the guests, materials for the event day, amidst other needs. The only expenses are going to be associated with the platform, the promotion, and even the equipment required for the video recording.
With an online event you can easily reach an impressive number of people making use of only a good internet connection, a computer, even your own webcam to take the images, and also headphones to capture the audio, as an example. And each one in his or her own place or home, or anywhere else in the world!   The point is you will be spending considerably less when you switch to virtual event!
3. Flexible and variable
Since the virtual events take place online, you have a lot of overall flexibility in how you actually broadcast your event. To participate or even host a virtual event, all you require is an Internet connection and even a device to access the web. Most platforms are going to be compatible with access through a desktop computer, laptop, smartphone or even tablet.
Irrespective of the type of event, you can choose to make the sessions interactive, offer diverse types of language options, invite speakers, and even more. One of the perks of virtual events is that they are absolutely flexible and can be customised to your needs and goals.
4. Sustainability
For numerous companies, in-person event travel can actually conflict with their organization's environmental policies. Attending an in-person type of event can chalk up carbon emission expenses, mainly if air travel is part of the overall journey.
Virtual events alleviate and reduce many of those costs. The event could still have a registration fee, but no travel expenses are going to occur when it comes to virtual events. The commute for any virtual event attendee or speaker is as short as walking to their overall computer. There is no time lost to simply travel or flight delays or navigating hotel check-in. Organizations budgeting for event attendance can boost their participation levels, given the expense savings for travel. Virtual events are even the most eco-friendly event choice.
5. You can easily measure the outcomes
Although the overall data that virtual events generate will differ depending on the platform and event management software you make use of , it is still easier to accumulate data and measure results about your event as well as attendees during a virtual event than it is at any in-person event.You have actually planned your event down to the smallest detail. The budget study was quite accurate. You're marketing as well as communication plan was well executed. Sales are inside the predicted margin. Everything was absolutely going well till a crisis emerges.
Dealing with crisis management is part of the regular routine for those who generate events. The more experienced an event organizer is, the more capable he turns out to be of dealing with unforeseen events. However, as time passes by, the more accustomed they become to doing thing in the same  manner . It is definitely a paradox – but the great news is that there are solutions.
Also Read: 4 Major Tech Hubs From Around The World
Conclusion
To sum up,  since you have just walked through 5 top perks of organizing virtual event for your business or organization; you should give it a try. It is definitely going to fulfil your needs and get you ahead in your sector.
TheITbase
TheITbase gives tech help to Audience. Learn how to utilize Technology by How-to guides, tips and also you can find cool stuff on the Internet.
Related posts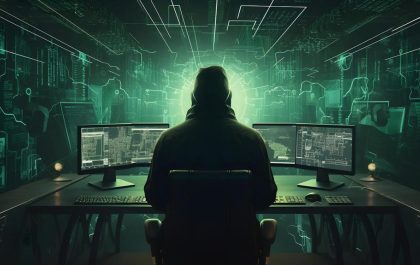 Cybersecurity's Blind Spot: Understanding the Scope of IP Theft in Healthcare and Pharmaceutical
Anastasios Arampatzis In the rapidly evolving landscape of the healthcare and pharmaceutical industries, intellectual property (IP) stands as the foundation…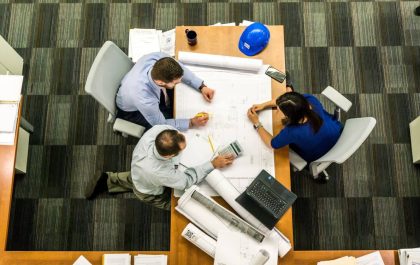 Data Analytics in Revenue Cycle Management (RCM): Leveraging Dental Software for Insights
The healthcare industry has been undergoing a major transformation in recent years, with a growing emphasis on data-driven decision-making. This…