FinTech
FinTech refers to the effective utilization of technology to improvise and speed up financial services. It is an emerging industry that uses technological advancements to improve activities in finance. It includes the provision of financial services through software or any other new technology. The financial sector is one of the oldest industries to utilize computer systems.
The data was initially stored on notebooks and financial ledgers and required manual calculation. With the introduction of computer systems, the whole process was seamlessly modified and made more efficient. Since then, whatever technological advancement takes place, the financially stable sector is among its first users. Tech-savvy customers expect transactions, investing, lending, and other financial services to be efficient, secure, and hassle-free. The financial sector needs to regularly updated with technological changes.
The FinTech industry is growing at a very rapid rate. According to a recent study, the global FinTech industry expected to grow at a compound annual growth rate (CAGR) of 6%, making it worth $26.5 trillion by the year 2022. It wouldn't be inappropriate to say that FinTech is an emerging industry that aims to simplify financial cash flows and manage business processes efficiently to improve user experience.
Taking the financial services industry by force, the FinTech industry is worth billions of dollars, with companies such as Adyen, Qudian, Avant, and Ant Financial atop the list. Technology has modernized the financial system by shifting it from orthodox banking institutions to the hand of the users.
Technological Advancement
Technological advancement, like any other sector, has its pros and cons. With an increase in the use of financial technologies, the instances of online fraud have also increased. It has become easier for hackers, spammers, and robots to get involved in identity theft and illegal financial transactions.
Therefore, financial regulatory authorities such as FATF, GDPR, FINMA, FINCEN, etc. have introduced compliances to minimize any financial threat. It is important to verify the identity of individuals getting involved in any transaction or business dealings online.
Also Read: All you Need to Know About Schema
Identity Verification
All types of businesses are commonly affected by digital scams nowadays. According to research, 76% of companies have reported being a victim of a digital scam in 2017. Fake identities, data breaches, credit card fraud, and account takeover are some of the most common types of internet scams. These scams account for the loss of billions of dollars annually.
Individuals and businesses are now considering integrating online identity verification systems to secure their transactions and reduce the chances of identity theft. Scammers and fraudsters are always in search of opportunities to defraud businesses. Therefore regulatory authorities have set strict compliances with stringent checks to ensure a safe and secure financial environment. KYC and AML compliance is an integral part of the businesses these days.
Also Read: What is a Password Manager? Definition, Advantages, and Importance
There are various ways businesses defrauded nowadays. Some of them listed below:
Credit and Debit Card Frauds
Fake Identities
Account Takeover Fraud
Data Breaches
System Hacking
Business to Business Relation
Steps need to take by individuals as well as businesses to secure their transactions by performing the detailed identity verification process on their potential clients. The method of identity verification has now automated using artificial intelligence technology to increase its accuracy and precision further. It has increased the speed of the verification process as well.
Artificial Intelligence
Artificial Intelligence is the development of intelligent computer systems that intelligently able to perform actions and tasks that usually done by humans. AI Artificial Intelligence promotes the concept of machine learning, where computer systems use various algorithms and statistical data to perform actions, without any manual instructions, base on previous experience and patterns.
AI technology nowadays used to automate machines to reduce human efforts and increase the efficiency and output of the tasks and actions. Besides many other applications, artificial intelligence now used in the development of identity verification systems. There are various methods to verify the identity of individuals. The ones that commonly used listed below:
The use of artificial intelligence to detect faces and other features for verification purposes.
The use of AI technology to verify addresses from documents to minimize the threat of fraudsters.
The use of artificial intelligence systems to detect the authenticity of various documents to manage fraud.
The use of multi-step verification to enhance the protection of your accounts by adding another security layer.
The use of handwritten user consent to on-board only legitimate customers.
Artificial intelligence has done wonders in our lives by reducing human efforts and optimizing our daily tasks efficiently. In this era of technological advancement, innovations are coming up every day. These innovations may seem fancy and attractive, but it is crucial to identify the risk factors each one may pose.
Learn Some Useful Strategies for Implementing Business Intelligence in 2020
Related posts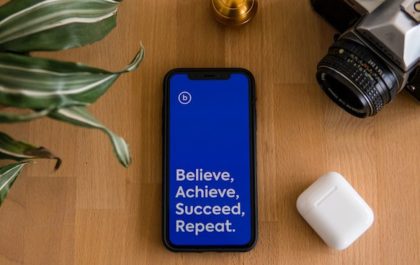 What can we expect for the future of Flutter in 2023?
Undoubtedly, mobile applications have become an essential element for most companies in the digital era. As smartphones are more commonly…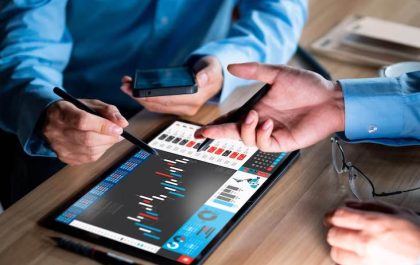 How can you Make Money on Forex without Special Knowledge?
Whether it is possible to make money on Forex without investments has always interested those who are looking for passive…