If you give a choice to watch something in your free time, will you prefer what someone else likes or what you like? Well, everyone has a different option, and they want to watch what they like. Moreover, today's youths don't rush towards the remote control of the television; instead, they glue to their mobile phone. The reason is they can choose from a large number of contents. Many streaming applications have a vast collection of movies, TV shows, music videos, web series, etc. Many streaming apps telecast some live channels as well.
The biggest reason for the popularity of the streaming apps is most of them are free, so the youths, especially the students like those apps they don't have to spend anything. Moreover, they can watch any video content on their way to school, college, office, etc. There are hundreds of such streaming apps available on the Internet; however, all the apps don't have top-rated content. Here are the five best streaming apps.
Cyberflix TV
It is one of the most used streaming apps available now. Cyberflix has a vast collection of excellent movies, TV shows, web series, etc. in HD quality. It supports subtitles in many languages, so even a non-native speaker of English can enjoy content on this app. Apart from this, you can download a movie or TV show to watch later. So, if you visit a place without an internet connection, you can still enjoy movies and TV shows of your choice. Another great thing about Cyberflix TV is that it is ad-free so you can enjoy your favorite movie or TV show without interruption.
Morphix TV
Morphix TV is another free video streaming app that provides a massive collection of video content in high definition quality. You can also download the videos to watch later as per your convenient time. This streaming app supports various multimedia players so you can enhance your viewing experience. Another great thing around this app is it is compatible with Amazon firestick, tablet, android TV, etc.
Also Read: Google Nest Mini, the Small Smart Home-based Mini Speaker is renewed
Viewster
If you are a fan of animation movies and shows, then this is the app you should have on your phone or tablet. It has an excellent collection of the latest anime movies, TV shows. Apart from this, you can watch movies and popular TV shows without taking paying anything. Not only movies and TV shows, but you can watch documentaries, web series as well. Another feature of this app is all the contents are available in HD quality.
Pluto TV
If you want to watch a live TV channel, then you must have Pluto TV on your mobile phone. It includes more than a hundred live TV channels, including popular channels like NBC and CBS. You can also watch many sports channels. Not only the live TV channels but you can also watch thousands of movies and TV shows on this app and all these come free of cost.
Related Article: FliXanity – Movies, TV Shows Streaming Online
Vudu
Vudu TV is known for its collection of latest Hollywood movies and top-rated TV series. If you want to watch the latest Hollywood movies without paying anything, then you must download the Vudu TV app. The movies are available on this app much before they are available on other platforms. This app streams videos in 4K resolution, which is very rare on free apps. This app has a paid version as well that allows you to watch the latest movies by paying a minimal amount.
Free streaming apps are a must for everyone fond of movies and TV shows. With the options of downloading and streaming anytime, these apps are favorite of youths as well as older people because they have every kind of content. The unlimited and high-speed data helps to makes it possible for everyone to watch their favorite movies and shows on the go.
Check Out: 8 Travel Apps You Need
Related posts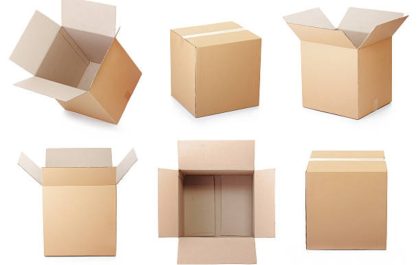 Cardbox: Revolutionizing Task Management with Seamless Gmail-Trello Integration
In the modern, fast-paced era, the importance of efficient task management cannot be overstated when it comes to achieving productivity…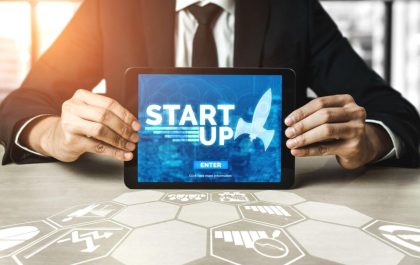 Top Benefits of Using a Company Name Generator for Your Startup
Choosing a name for your business is one of your most significant decisions. It can take weeks of brainstorming and…