Are you ready to unbuckle the harness of 9-to-5 living? Suppose overhead costs like gas, vehicle repairs, and business-professional garb make your head spin, and the intrigue of low-risk investments appeals to you. In that case, it may be time to consider launching a Home-Based Business. 
Planning is the first step of starting a profitable home-based business. Without key preparations unlocking the doors of unexplored opportunities will prove impossible. For a home-based business launch that goes off without a hitch, ditch procrastination tendencies, and be sure to channel your inner planner. 
Ensure you have the tech tools necessary
In the digital age, technology is the secret to streamlined operations and maximum efficiency. To avoid lagging behind your tech-savvy competitors, be sure you know which tech tools will work best for your business. From productivity applications to an online invoicing app to a virtual office, there's no shortage of tech tools that will take your home-based business to the next level. 
For starters, a virtual office presence gives your business a professional appearance, unlike a personal home address. By investing in a virtual office, you can also capitalize on comprehensive voicemail and mail handling services to keep your business operating seamlessly. 
In addition to a virtual office, you'll also need one or more business email accounts, plenty of cloud storage, accounting software, social media accounts for your business, and a way to accept payments and send invoices. 
Research businesses like the one you want to start
You'll need to understand your competition to carve out your spot in the marketplace. Look at the services or products they offer and how they brand and market themselves. 
Most importantly, investigate flaws looming beneath the surface. Are they leaving market gaps you could fill? Study other businesses like yours and learn from them. 
Take a hard look at your finances
Do you have the necessary funding for the business? Will it come from outside sources like business loans or your own savings? Underestimating business expenses can kill a small business in short order. Be sure you have the capital to start and properly market your ideas. 
Write a business plan
If you fail to plan, you're setting yourself up for disappointment. Write a business plan with a clear mission and business goals, a comprehensive list of your business' services, a quick market analysis, financial goals, and an outline of how you plan to achieve them. Importantly, you need to decide for the best business plan template for your business.
Focus on your strengths
Even if you plan to be a sole proprietor with no employees, only take on the tasks you do best. You can outsource tasks that reveal your shortcomings. Similarly, decide to delegate administrative tasks that monopolize your attention and pivot your focus away from the parts of the business that require your talents. 
Build your branding
Don't wait until you've hung your shingle to create your business branding. Understand your business' purpose early in the process to make your branding and marketing clear to potential customers from the beginning. 
Don't quit your day job
Most small businesses fail within five years, so consider whether you can afford to risk losing your primary source of income to start a home-based business full-time. You can always start the business part-time and evaluate later whether it can compete in the marketplace before you make any big employment decisions. 
Before you go
If things don't seem as rosy as you'd hoped after you do some research, be glad you found any problems early in the process. Remember, the planning stage welcomes rough drafts, second-guessing, and decisions to start from scratch, so get brainstorming. 
TheITbase
TheITbase gives tech help to Audience. Learn how to utilize Technology by How-to guides, tips and also you can find cool stuff on the Internet.
Related posts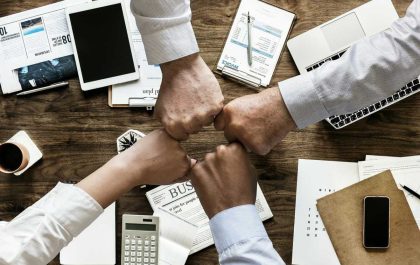 The Next Generation of Leaders: Insights from IB Business Management
With rapid globalization and technological developments, leaders have never been in greater demand. The International Baccalaureate (IB) program, widely acclaimed…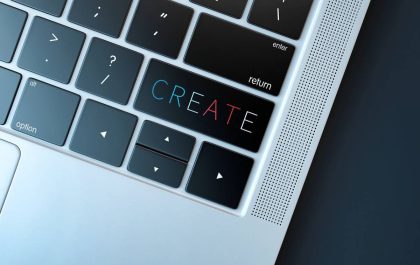 Unleashing Innovation: The Secrets Behind Successful Slot Game Developers
1. Introduction In the dynamic world of gaming, slot game development stands out as a thrilling and innovative field. In…