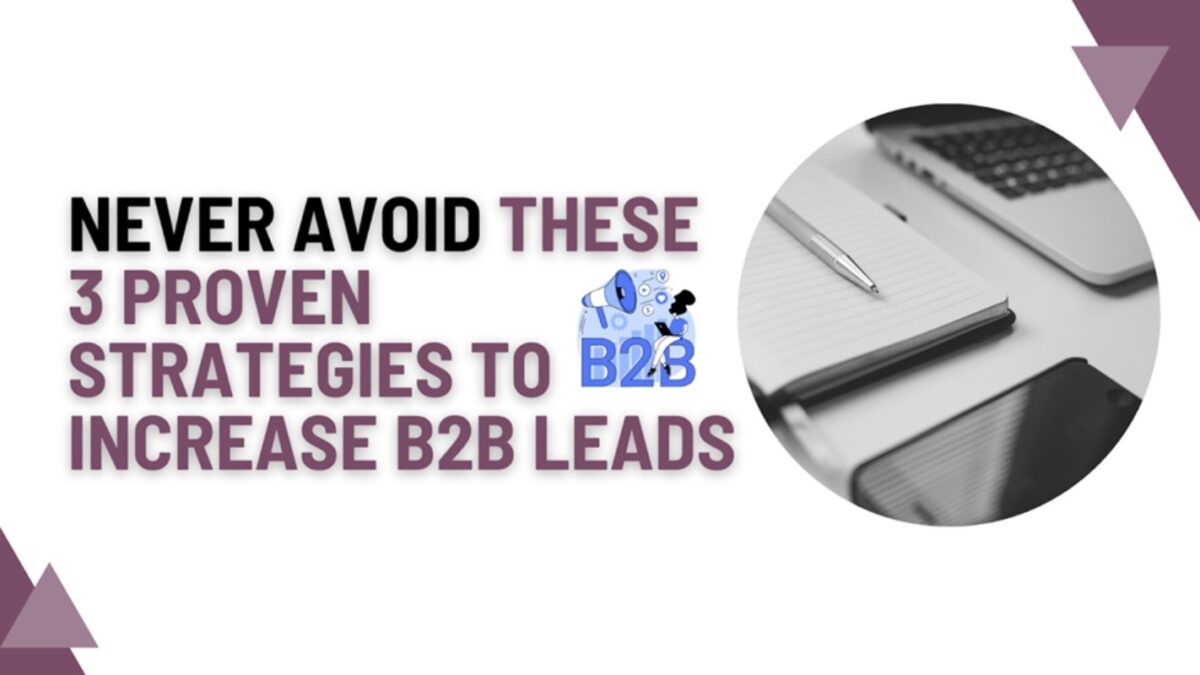 Obtaining B2B leads is essential for any business, but it can be challenging to know where to start. 
Without a doubt, generating leads is among the most critical aspects of any business. 
However, many businesses struggle with lead generation because they don't have a plan or they're not employing the right strategies.
This article will discuss three proven strategies essential for lead generation, which could be costing you potential B2B leads if you aren't using them.
1. Focus on Quality Over Quantity. 
Even though it's tempting to try and generate as many leads as possible, focusing too much on quantity may reduce your overall lead generation efforts.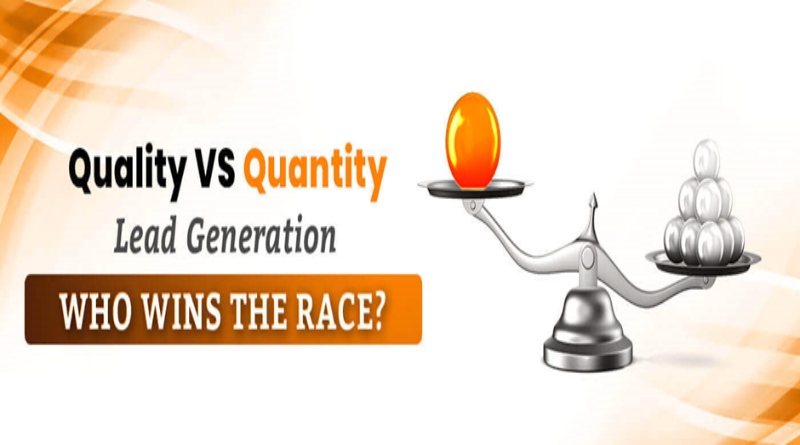 Instead, make sure that you're prioritizing quality leads by targeting the right people and providing them with valuable content or offers that they'll find interesting and relevant.
Getting Quality Leads With ICPs
ICPs or "Ideal Customer Profiles" allow B2B firms to find quality leads. 
An ICP can help you obtain quality leads by only prospecting people whose profiles match your ICP.
Why an ICP?
Once you know your ideal client (or ICP), you can identify where they congregate online and what type of content they consume.
You should also consider what kind of language they use to describe their challenges and how they like to receive information (e.g., blog posts, ebooks, webinars, etc.).
By taking the time to develop an ICP, you can be sure that you're targeting the right leads with the right message – which will result in increased sales and a higher close rate.
Tips on Creating a Successful ICP
a) Identify your Ideal Customers: The first step in creating an ICP is identifying the characteristics of your best clients; this includes their: 

Size, 

Geographic location, 

Industry, 

And products or services offered. 
It would also help to consider whether they are rapidly growing or established companies, what types of pain points they might have, and their goals and challenges.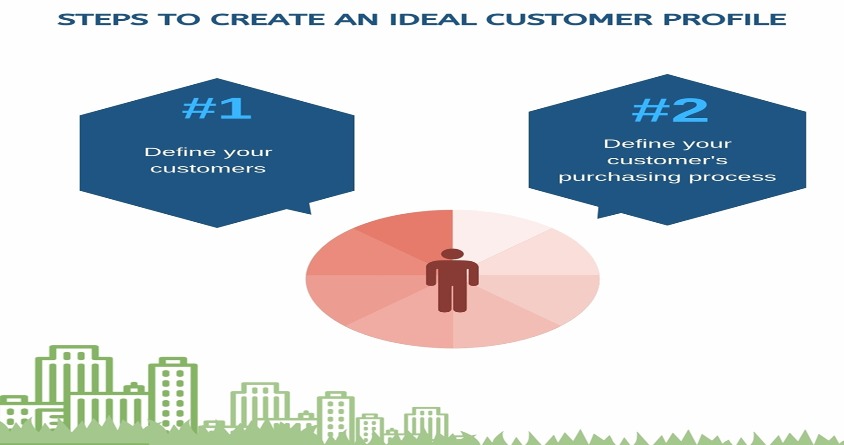 b) Identify your ideal customers online: Once you know who your ideal clients are, you can decide where to find them online so that you can focus your marketing efforts
You can do this by checking out:

Trade publications and websites, 

Participating in relevant forums or discussion groups, 

And networking with industry influencers through social media.
c) Create Content that speaks to your Ideal Clients: Once you know where to find your best prospects, it's time to create content that will resonate with them. This involves using:
 Language and visuals that appeal to their interests and pain points,

The format they prefer to consume information in

(e.g., blog posts, ebooks, webinars, etc.

).
1) Email Marketing and Cold Emailing: Direct Contact
A Well-crafted cold email campaign is one of the best ways to generate B2B leads for companies.  
87%

of B2B Marketers say email marketing generates new leads, 

31%

of B2B professionals believe email marketing has the most potent revenue-generating effect.
As the Direct Marketing Association points out, email marketing generates $40 in revenue for every dollar spent.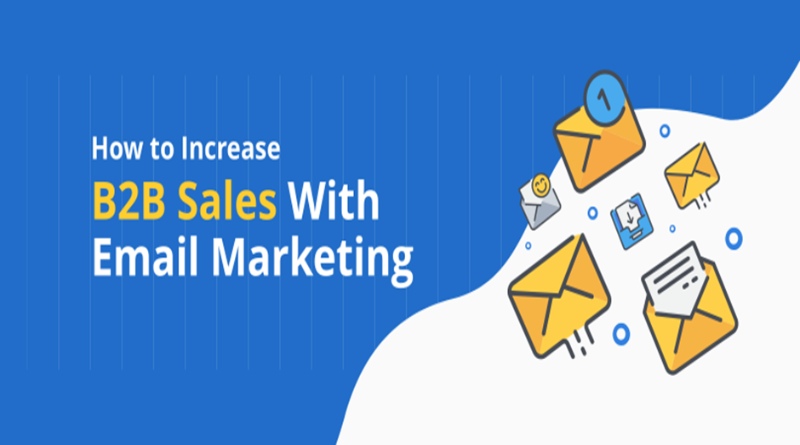 So what makes a campaign successful, and what can you do to achieve it?

Open Rates
Improving open rates is one of the most important goals for email marketing & cold emailing. 
B2B campaigns open at an average rate of 30.6% on average during the week. As per data, the open rate rises through the week. 
In a B2B marketing campaign, 289 leads were generated from 8000 prospects, resulting in a 20% higher response rate than industry norms. Find out how.
When to Send B2B Emails
According to research, most B2B emails are sent on Thursdays around 10 a.m. 
Consider, for example, that if your target group receives multiple newsletters, there is often too much competition in their inbox. You might want to consider sending your newsletter at a different time and date.
It is advisable to test this on your own for the most effective sending time since each industry differs.

How Many Words Should your Email Contain?
Boomerang research shows emails:

Containing 50 to 125 words have

the most effective response rate. 

Anything over 125 words results in a lower response rate. 

If the text exceeds 2,500 words, the response rate is under 35%.
Cold Email Marketing and Lead generation tips
Use these email marketing guidelines as a guide whenever you send out an email campaign.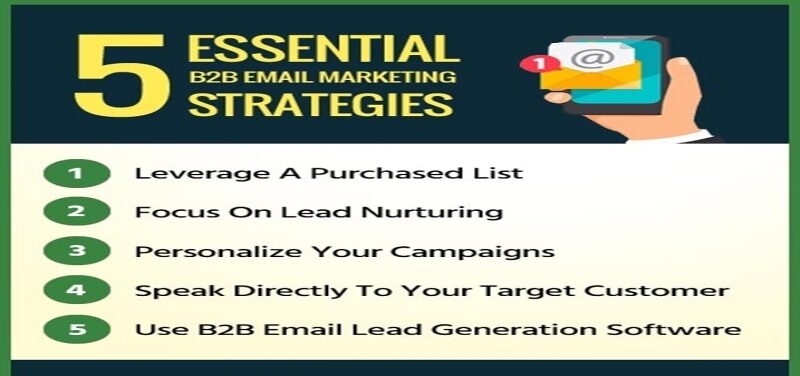 a) Personalize your messages: If you want to generate leads that will convert, you need to personalize your messages. 
Generic one-size-fits-all messages are unlikely to resonate with your target audience and will likely be ignored. Instead, tailor your messages to each lead, considering their specific needs, interests, and pain points.
b) Make offers relevant to your target audience. In order to generate leads, you can't just send generic emails or ads; you have to align your offers with what your prospects want and need. 
By creating valuable and relevant offers for each lead, you'll be more likely to convert them into paying customers.
c) Don't forget about mobile. People are more often using smartphones and tablets to browse the web. 
Because of this, you should optimize your lead generation efforts to work on mobile devices. 
This means you should make sure your website is responsive and your emails are mobile-friendly.
A lead generation agency can also help you with your cold email campaigns.
Friend Media ended up doing just that.
According to this article, they ended up with 4 times more sales leads than they had before.
2) Employ Multiple Lead Generation Strategies
Don't just rely on one method of generating leads, such as online ads. 
Instead, use various strategies, including content marketing, email marketing, and social media. 
By using multiple methods, you'll be able to reach a wider range of potential customers and increase your chances of generating high-quality leads.
Invest in Quality Content
To attract more leads, one of the best things you can do is invest in quality content.
This means creating informative blog posts, helpful eBooks and guides, valuable infographics, and other types of helpful content for your audience.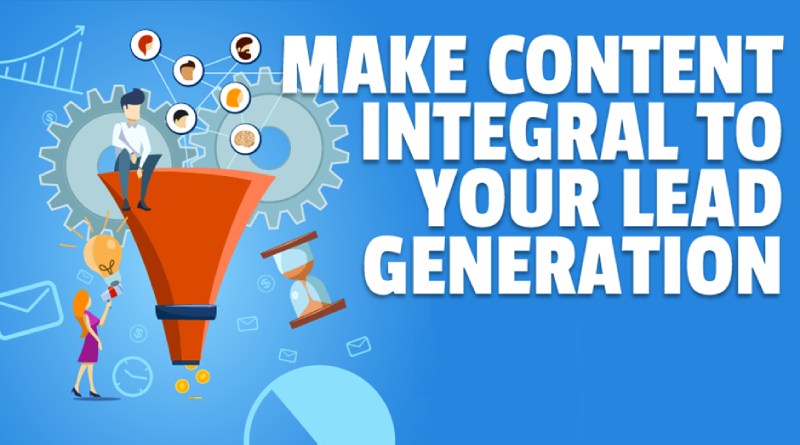 This will not only increase traffic to your website, but it will also build your credibility and trust among potential customers and clients.
Quality content has many benefits for lead generation, including:
 Increased Conversions:

By providing valuable content focused on your target audience's needs and interests, your website will attract more visitors interested in your products and services. 
Over time, this can lead to higher conversion rates and sales.
 Improved Brand Recognition

: By investing in quality content, potential customers will remember your brand and associate it with valuable information. 
You can use this to stand out from your competitors and build a strong reputation in your industry.
Greater SEO Results:

Quality content can also help you improve your website's SEO and rank higher on search engine results pages. 
This can lead to more traffic and leads coming to your website organically, without the need for paid advertising.
If you're looking to generate more leads through quality content, the key is to start with a strong content marketing strategy. 
This will help you plan out your content needs and ensure that you're consistently creating fresh, valuable content regularly. 
Note: You might also consider partnering with an experienced digital marketing agency that can help you develop your content strategy and produce high-quality content for lead generation campaigns.

Use social media effectively
Social media is another powerful tool that you can use for lead generation. 
By sharing quality content on social media and engaging with potential customers and clients, you'll generate more traffic and leads.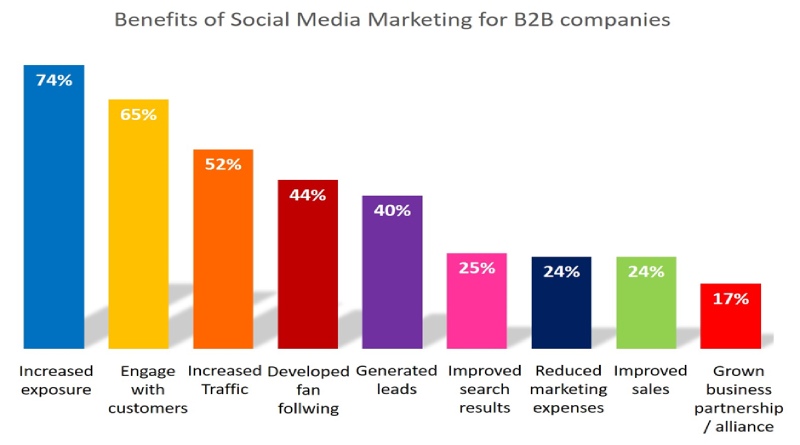 There are a few key strategies to keep in mind when using social media for lead generation, including:
 Focusing on quality over quantity.

Instead of simply sharing as much content as possible, focus on creating high-quality posts relevant to your target audience.
 Regularly communicating with clients and potential customers.

This can help you build relationships and trust with potential leads, making them more likely to purchase from you.
 Sharing relevant offers and promotions.

When you share helpful offers and discounts with your audience, you can encourage them to visit your website or contact you to learn more.
Using social media effectively can reach a larger audience with your content and generate more leads for your business. 
Just make sure that you continue optimizing your social media strategy over time and keep track of the results to fine-tune your approach. 
3) Automate your Lead Generation and E-mail Campaigns
Currently, marketing automation is a hot trend (especially in email marketing), which delivers outstanding results for many B2B companies.
Essentially, marketing automation allows businesses to automate their marketing and sales processes, including lead generation, email marketing, and follow-up.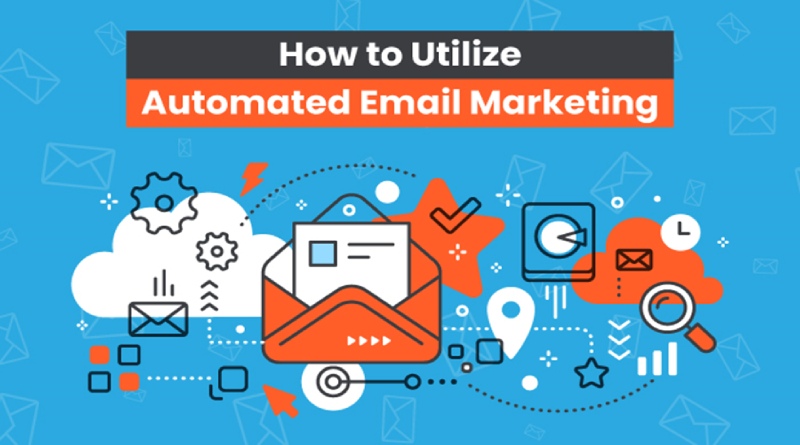 Marketing automation offers many benefits for lead generation, including:
 Increased Efficiency:

Lead generation can be a time-consuming process, particularly if you're doing it manually. 
Marketing automation can help automate many of the tasks involved in lead generation, including sending out automated emails, follow-up with leads, and tracking engagement.
With this added resource, you can focus on other business tasks.
 Improved Engagement:

With marketing automation, you can track each lead's engagement with your content and marketing messages. 
As a result, you can identify the most interested leads in your offerings and target them more effectively with relevant messaging.
 Increased Revenue:

Using marketing automation, you can better optimize your lead gen campaigns for higher conversion rates and increased sales revenue. 
With the right strategy, marketing automation can help your business generate more leads and close more sales than ever before.
In order to generate more leads with marketing automation, there are a few key strategies to keep in mind. These include:
Creating targeted campaigns based on relevant criteria, such as

demographics, interests, or purchase history.

Integrating your marketing and sales teams so that your sales team can

follow up with qualified leads

on time.

Tracking engagement to see which offers and messaging work best for different segments of your audience and

adjust your strategy accordingly.
Several different email marketing automation tools are available on the market, each with its unique features and capabilities. Popular email marketing automation tools include:
HubSpot Sales Automation Tools:

It allows businesses to automate their sales and email marketing efforts enabling you to create targeted email campaigns.
This is based on customization and other criteria and automatically follows up with leads using email drip sequences.
Woodpecker

: Woodpecker simplifies cold email outreach. 
Setting up a campaign is easy, as is setting the sequence of your emails and adding prospects. 
Email campaigns can be set up in a simple follow-on method, or you can leverage Woodpecker conditional logic to create an intelligent sequence based on responses from your prospects.
 ActiveCampaign

:  An all-in-one marketing automation tool, ActiveCampaign includes features for email marketing, lead generation, and sales automation. 
It allows you to create targeted campaigns, automate follow-up emails, and track engagement metrics.
Email marketing automation tools can be extremely helpful in increasing the efficiency and effectiveness of your lead generation efforts. 
If you're looking to generate more leads through email marketing, these tools can help you to create targeted campaigns, automate follow-up, and track engagement metrics.
By investing time and resources into B2B lead nurturing, you can maximize the ROI from your lead gen campaigns and ensure that you're generating the most qualified leads possible.
Conclusion:
If you're not using these three essential strategies for B2B lead generation, you're missing out on potential customers and revenue.
Ensure that you're focusing on quality over quantity, using various lead generation strategies, and nurturing your leads to convert them into customers.
Try these strategies above, but remember that there are several ways to generate business leads.
So, continue to experiment until you discover what works best for your target audience and your business goals.
Author Bio: John B. Martyn has been working with SaaS-based products for over half a decade. In addition to learning new things, he enjoys writing. Currently, he works for Brightest Minds, where he writes and edits content on Lead Generation strategies.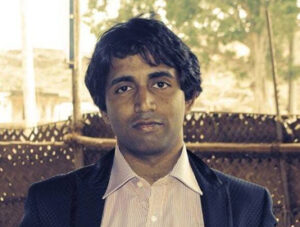 Email: john.martyn@brightestminds.io
Related posts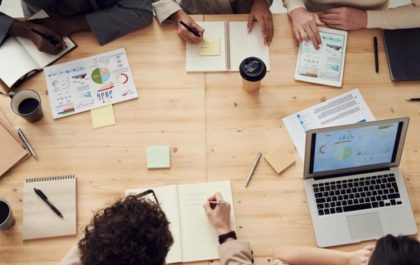 How to Plan a Project That Is Guaranteed to Succeed
Planning and executing a successful project can be a challenging task, especially if you have never done it before. But,…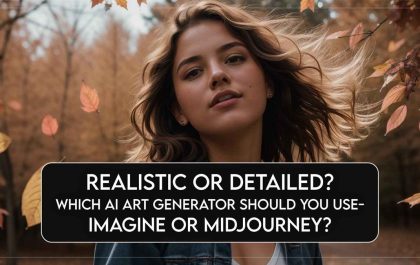 Realistic Or Detailed? Which AI Art Generator Should You Use – Imagine Or Midjourney?
Setting the Stage for AI Art Generation Artificial intelligence (AI) art generation is a rapidly developing field with the potential…