How Do You Define Reseller Hosting?
Reseller hosting involves a hosting provider renting hard drive space and bandwidth to a reseller who then rents the space to one or any third parties. This means you can offer to host your clients as if you were the hosting company. Reseller hosting is typically used by aspiring entrepreneurs who want to start their own web hosting business or for web developers and designers who want to add additional services to their brand.
What Are the Advantages of Reseller Hosting
As a reseller, you gain several benefits:
It's relatively inexpensive to purchase reseller hosting, making it a cost-effective way to get into the web hosting business. Furthermore, it simplifies things because you don't need to spend money on the technology, infrastructure, and equipment generally required to be a hosting provider.

You can focus on the business aspects of hosting rather than the technical side of things. This is because everything related to the server, including updates, maintenance, security, and connectivity, is the responsibility of the web hosting company that you've purchased your wholesale hosting from.

There are additional income opportunities available with reseller hosting. For instance, you can sell add-ons like SSL certificates, domain name registration, Dedicated IP, etc.
How Do You Operate a Reseller Hosting Business?
Here are the steps you need to take to begin operating a reseller hosting business:
Research the hosting companies that offer reseller hosting packages and select the one with a plan that matches the needs of your business. For instance, if you want to divide up your wholesale hosting into 25 packages, you'll need a hosting company that offers a plan with 25 cPanels.

Define your target market. Who are you selling hosting to and why? How will you locate new customers and convince them to purchase their hosting from you?

Divide up the server resources to create hosting packages for your customers. Your package should include allotments for disk space, bandwidth, a cPanel control panel, and additional features like monitoring tools and email accounts.

Decide on the price you want to sell your packages for. This price should account for your expenses but be competitive with other packages offered to your niche market.

Market your reseller hosting packages to your target market. Make sure to market on the channels your target market uses. For instance, social media platforms or applications used by your target audience.
How Do You Make Money with Reseller Hosting?
Discover your Niche Market
As a reseller host, it's unreasonable to believe that you can compete with the big hosting providers. These established companies can provide pricing that you just can't compete with. Additionally, they have the funds to target a large and diverse customer base. Therefore, you're going to want to focus your attention on a niche market. 
In focusing on a specific audience, you can create features, services, and marketing that speak to your chosen niche's needs. In this way, your potential revenue will be smaller, but your costs will be lower. 
When figuring out who to target, you need to look for a large enough niche to sustain your business. One way to do this is to use Google Trends. Using this tool, you can figure out how many people are searching for keywords related to your potential target audience. Additionally, you should pay attention to where relevant searches originate. In this way, you can possibly increase your appeal by adding a local slant. For instance, if a large number of relevant searches originate from Maryland, you can use this information to better target your potential customers. 
Develop a Strong Brand
To compete in the world of reseller web hosting, your branding needs to reflect your niche market and communicate what sets you apart from your competitors. Therefore, you'll want to develop clear, consistent messaging that will run through your entire branding and clearly communicate who you're targeting and what you have to offer them. 
Furthermore, by creating a strong brand, you will obscure the fact that you're a reseller. While being a reseller is not a bad thing, there are a lot of misconceptions around reseller hosting that may make it difficult for you to get customers. For example, some customers think they can get a better experience by purchasing directly from the provider. While other customers might believe that reseller hosting is more expensive since both the provider and the reseller are trying to earn a profit. 
You'll set the stage for your brand with your website, so make sure your site contains everything a visitor needs to convert to a customer.
Offer Superior Customer Support
As a small hosting provider, how you help your customers with their problems can make or break your business. Furthermore, by supplying a high level of support, you'll stand out from your competitors. 
The best customer support begins the moment someone arrives on your site. They should be able to find the answer to any questions they may have easily. This could involve posing questions through a live chat feature or finding answers through self-help resources like FAQs. 
Additionally, you'll need a way for customers to reach you. This can be through telephone support, live chat, or a dedicated ticketing system. You'll also want to make sure support is available 24/7/365, so you may have to outsource your customer support to an agency. 
In Sum: Everything You Need to Know About Reseller Hosting
Reseller hosting requires that you purchase server space and resources wholesale from a hosting service provider and then divide up the space and resources into packages to sell to your own customers. This will provide you with a lucrative income opportunity that doesn't require a lot of startup capital.
To start your reseller hosting business, you'll need to choose a hosting company to purchase your hosting services from, decide who you're going to sell to, figure out what packages you'll offer, how you'll price your packages, and how you'll market them. However, to ensure you make a profit from reseller hosting, you need to find a niche market to sell to. In this way, you'll avoid competing with the big guys by tailoring your packages to a specific audience. You'll also need to develop a strong brand and provide excellent customer support.
Also Read: The Crime of the Century: Adapting to and Fighting Cybercrime
Related posts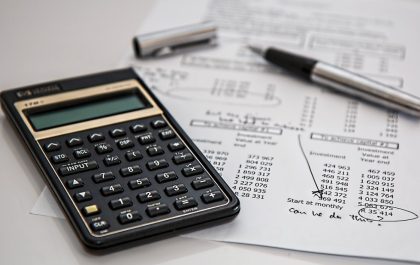 Your Ultimate Guide On Investing by Nisrine Chafik
Investing is a great way to grow your wealth and reach your financial goals. However, it can be difficult to…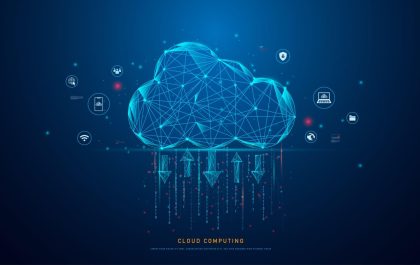 Normalyze and CEO Amer Deeba Patent Technology That Helps Clients Secure Data in the Cloud
The IT sector is fiercely competitive and marked with rapid advancements. The only way for companies to succeed in such…