Are you looking for ways to diversify your investment portfolio? Then chances are you're already trying your hands at forex trading. With no minimum deposit requirements and overnight trading facilities, forex trading is one of the most lucrative investment options for beginners.
It isn't surprising considering that money worth more than $6 trillion is traded every day in the forex market.
But the lack of a central regulator, such as NASDAQ or NYSE, makes the forex market a haven for scammers. If you let your guard down, you could end up with an unlicensed broker who will dupe you for your hard-earned money.
Getting money back from a forex trading scam can be challenging, and requires help from a trusted and regulated recovery company. Things become even more difficult when you've been scammed by an unregulated broker.
That's why it is necessary to find a credible and reputed forex broker who has your best interests in mind. In this blog, we've outlined the signs you should watch out for to find out whether you're dealing with a bad forex broker. Let's take a look.
1. Lack of Transparency About Licensing
A good forex broker will never hesitate to share details about their license and registration with you. Knowing that your broker is registered under a reputed regulatory authority, such as the CFTC (in the U.S.) and FCA (in the U.K.) is crucial.
It ensures that they've implemented industry-standard security measures to protect your funds. Also, it becomes easier to hold them accountable for any fraudulent trades and recover your money even if you become the victim of a forex scam.
If your broker dodges questions about their licensing information or registration number, or outright refuses to divulge any details, it's a major red flag. Ideally, you should check and verify a forex broker's registration details before you decide to use their services.
2. No Reviews or References
Novice forex traders often make the mistake of signing up for a broker's services without checking their reviews. Needless to say, if a broker doesn't have too many reliable online reviews, it indicates that they're either new in the industry, or have gone out of their way to suppress reviews.
Similarly, if your broker hesitates to share references of existing and past clients, it puts their credibility into question. If you don't find convincing information about the experience of a broker's existing clientele, it's best to steer clear of them.
3. Promises of Fixed Returns
Has your forex broker assured guaranteed returns on your trades, but failed to deliver on their promises so far? Then chances are you're falling into the trap of a forex scam.
Here's the thing – the volatile unregulated nature of the forex market doesn't give brokers the liberty to promise fixed profits. Any credible broker will give you a fair idea of the expected returns while warning you about the inherent risks of forex trading.
On the other hand, if your broker tries to lure you with promises of doubling your money within a fixed period, it's a strong indicator of a potential forex scam.
4. Below-Average Trading Platform
Ultimately, the services of a forex broker are only as good as their trading platform. It's the tool you'll be using to place your trades, check your account balance, modify trade positions, and withdraw your funds. Many trading platforms also offer educational resources and trading tips that come in handy for new forex traders.
Also, the platform should be intuitive and provide you with tools to simplify your trading. It should be fast, stable, have a great UI, and boast the most advanced security features, including SSL encryption, end-to-end encryption, etc.
If your broker has provided you with a forex trading platform that's complicated, difficult to use, or lacks standard security enhancements, it's time to find a replacement.
5. Poor Communication and Customer Service
When you try your hands on forex trading for the first time, you're likely to face many challenges. You might struggle to find your way around the platform or encounter issues while withdrawing your funds.
Scam brokers have a tendency to avoid staying in touch with clients and helping them resolve any issues. They'll make it particularly difficult to contact customer service through different channels. Even if you get through, their customer service might be unresponsive or lack the right resources, skills, and experience to assist you.
If you've been facing any of the aforementioned issues with your broker, consider it as a huge red flag.
Whether you want to become a professional forex trader or want to pursue it as a side hustle, it's crucial that you find a credible and trustworthy broker. If your broker makes lofty promises of guaranteed profits, but refuses to share their registration information, it's a good idea to start looking for a new one.
Also Read: How Cryptos are influencing Online Gambling
Related posts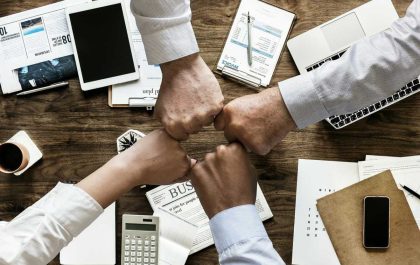 The Next Generation of Leaders: Insights from IB Business Management
With rapid globalization and technological developments, leaders have never been in greater demand. The International Baccalaureate (IB) program, widely acclaimed…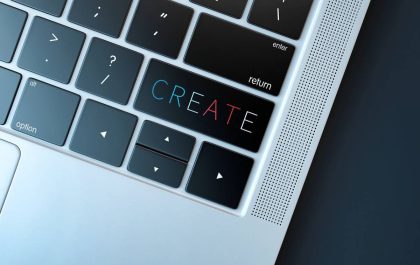 Unleashing Innovation: The Secrets Behind Successful Slot Game Developers
1. Introduction In the dynamic world of gaming, slot game development stands out as a thrilling and innovative field. In…