Outsourcing IT in 2021: For many businesses, 2020 has been an unprecedented year. The Covid-19 epidemic and the resulting lockdowns designed to contain its spread have taken a heavy toll on companies – with many having to downsize their operations to stay afloat significantly.
In 2021,for some companies, difficult decisions have had to make around their IT provisions. With an increasing number of managed service providers offering incredible value outsourcing of IT provisions, it's made financial sense to streamline in-house teams and rely more on managed networking services elsewhere.
The trouble is, outsourcing IT is unknown territory for most businesses – and since IT is such an important part of how companies work, it's not an area anyone wants to make a misstep.
Here, we'll talk about some of the most important questions you can put to a managed service provider – to make sure they deliver the kind of service you need to ensure your business thrives in 2021 and beyond.
Also Read: The importance of data visualization in the era of Big Data
Do you work with companies like ours
For many people, IT is IT – but in truth, different businesses need vastly different systems and infrastructures – so it's not enough to have an 'IT company' – you need an IT company that has experience of working with companies like yours.
Now, that could mean a couple of different things.
You might find that you can track down the services of an IT provider that works with businesses in your specific industry. Then again, you might find that you're better suited to an IT provider got experience working with companies that are at your particular stage of development and can help to drive your efforts to new heights.
Either way, you need to see some proof that they can deliver what you need.
Talk about case studies with businesses like yours – also, ask about verifiable testimonials; people you can talk to about their business experience with this firm.
Your company is unique – and since IT in 2021 is going to form such a vital part of your future, it makes sense to ensure you're working with a business that understands your exact needs.
Also Read: What the IoT is and Why you should be interested?
Will you talk a language we understand?
We all know IT has its language – but unless it's a language you're fluent in, you're going to find it challenging to work with an IT provider that's only versed in tech-talk.
The best IT providers will take the complex world of business networking and turn it into a 'what it means to your business' language.
For instance – do you need to understand the intricacies of an SD-WAN infrastructure? Or do you need to know how such a system could benefit your IT provision and make remote working and scaling your business more feasible?
Of course, there's no harm in a company being able to furnish you with further details as a bit of bedtime reading – but for most business decision-makers, the feature comes second to the impact.
Make sure you're working with an IT provider that meets you at your level of IT understanding. Ultimately, you're likely to have enough of your plate in 2021 without needing to study networking technology to get yourself through meetings.
How will you blend with our current provision?
For most businesses, working with an external IT provider and an in-house IT team isn't an either/or decision – it's a challenge of blending the two to make sure you've got all your IT bases covered.
In 2021 it can be tricky – as well as balancing the needs of the business, you've got to look at what the two teams are willing and able to share or take sole responsibility.
A managed service provider has to be willing to fill the gaps that you have around your current IT team. They might be significant gaps – including provisioning new systems, offering round-the-clock support, or designing solutions that allow the business to grow. Then again, they might be smaller things – taking on systems monitoring responsibilities to cover your staffing shortages, for instance.
Some service providers offer an off-the-shelf solution – so if this doesn't work for you, keep moving until you find a flexible company that will work around your needs.
Also Read: The Next Generation of Mobile Computing -Innovation goes beyond
Are we Protected if something goes Wrong?
Even the experts get things wrong – and the trouble is, when IT experts get things wrong, you can find your business facing severe downtime.
Downtime's defined as any period when you can't access your systems – and for some companies, it's a problem that can cost millions.
Now, even if the idea of IT system losses doesn't sound like something that will costs you millions – it's worth keeping things in perspective. Could you do without your applications for a full day? Would you lose business if your phones went offline? What would happen if your customers couldn't process payment details for a day?
A day of downtime might not sound like a lot – but even for the smallest businesses, it can represent missed opportunities, customer's losses, and wasted employee hours. Check that a service provider can right the ship quickly if something goes wrong – and, if all else fails, make sure they have the kind of liability coverage that protects you against financial losses.
Will you proactively Monitor our Systems?
That you've got mission-critical systems if need to be always up – you need a team that is going to keep ahead of problems.
It is where a service provider who can offer systems monitoring services are invaluable.
The cost of 24-hour monitoring of your IT is often prohibitive for businesses – but when you've got an external provider who already offers it as a service, it's often very cost-effective for them to add your IT requirements to their list.
It may be not sound like a priority. But it can be the difference between getting into your office on a Monday morning to find that you can't access your systems. Compared to sitting at your desk and finding an email that explains how stopped that happening late on Sunday night.
If IT is the backbone of your business, it pays to make sure it's healthy at all times.
Related posts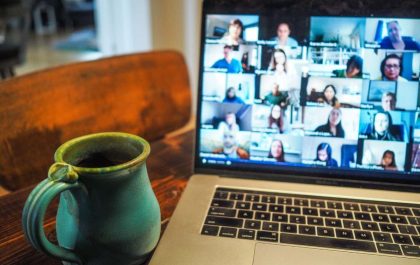 A Guide on How to Stay Secure When Studying Online
As online learning becomes increasingly popular, it is crucial for students to prioritize their security and privacy. Cyber threats are…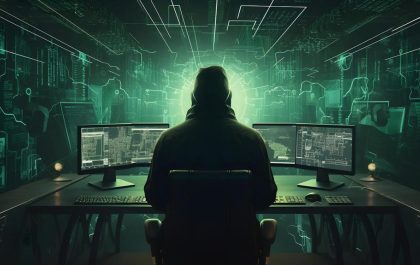 Cybersecurity's Blind Spot: Understanding the Scope of IP Theft in Healthcare and Pharmaceutical
Anastasios Arampatzis In the rapidly evolving landscape of the healthcare and pharmaceutical industries, intellectual property (IP) stands as the foundation…