ERP Solution: Today's digital businesses are continually looking for ways to become more efficient, profitable, and productive. 
After all, no matter which industry you're in, there's a lot of competition out there, and you need to offer something extraordinary if you have any hope of capturing your customer's attention.
The good news for companies selling online is that there are a large number of tools being developed and delivered by companies around the world. 
These software and cloud-based offerings can help with everything from supply chain management to email marketing. 
All you need to do as a business owner is decide which tools are right for you. 
For instance, integrating your eCommerce sales channel with customer software solutions, ERP or enterprise resource planning solutions will help you to operate more efficiently as a business.
When you can track the resources that you rely on as they move throughout your company, it's much easier to ensure that you're delivering the right experiences to your audience. 
Why Is ERP Software Helpful?
In a world where data is the key to successful decision making, ERP software allows companies to operate more efficiently every day. The ERP market predicts to reach a value of $86 billion by 2022.
Some integrations will automatically pass data like shipping and tracking information, or inventory details, between individual systems on your backend. 
It means that companies are always up-to-date on what's happening in their warehouses, and supply journey. However, if you want your ERP implementation to be successful, you will need to be clear on the considerations before integrating it with your systems. The best is to always go with a team of professionals.
ERP tools implemented into the eCommerce environment ensure that you never have to deal with the stress of failing to deliver a product, because you know in advance if there are any issues with your fulfilment processes or inventory. 
At the same time, ERP software removes the need for manual data entry through employees, so that they can spend more of their time focusing on things like keeping customers happy. 
When specific processes in your environment are automated, there's less margin for mistakes. 
You won't have to worry about entering shipping addresses wrong or making errors with inventory numbers. That means that everything in your business works like a well-oiled machine. 
How to Integrate ERP Software into eCommerce
So, if you decide that ERP software is beneficial for your business, how do you go about embedding it into your business processes? 
#1 Figure Out What You Need
The first step is understanding what kind of ERP software you need by looking at the problems that you want to solve in your company. 
Do you need something that can help you avoid making mistakes about inventory numbers? Do you need a system that allows you to keep track of your orders and payments, as well as your supply chain?
Choosing an eCommerce ERP solution for your business isn't as simple as just switching on the lights in your organization. You'll need to ensure that the product you've chosen for your ERP system covers everything crucial in your company. 
Consider that the integration is not just for now, but the future too. In other words, ask yourself what kind of features are going to be necessary for your company in the years to come also. 
Look for features like order and payment tracking, customer and shipment information, and access to tools that measure changes in inventory stock levels on every channel. 
You'll also need to ensure that your ERP system is automatically sending data to your eCommerce site about your promotions and offers, product information changes, and new or discontinued products. 
#2 Plan for a Testing Phase
If you're new to the world of ERP software, then it makes sense that you may want to try a few solutions out before you settle for one option in particular. 
A testing phase allows you to see what kind of software is suitable for your business. 
Choose some beta adopters in your company and ask them to work with you on checking out some of the trial versions of software that you might be bringing into the business. 
Ask these individuals to score the systems that you test based on several critical metrics, such as:
Ease of use
Access to information
Customization options (which data to track)
Integration with existing tools
Convenience
By testing out some of the products that appeal most to you and your team, you can improve your chances of selecting an ERP software system that the entire company will feel comfortable adopting. 
#3 Consider Getting Some Help
Once you have a good idea of which ERP system you want to bring into your business landscape, you can begin to think about whether you need some help.
Some software solutions are easy to integrate with your existing eCommerce strategy, whereas others require specialist guidance.
If your IT department isn't up to the task of connecting all your technology, then you'll need to outsource your task instead. 
Look with partners who have a lot of high-level expertise in the ERP eCommerce integration that you're most interested in. 
Working with professionals could even allow you to access a custom solution that's tailor-made for your company. Different companies have unique needs when it comes to eCommerce and ERP integrations.
 A custom software solution will ensure that you access every crucial feature that will help your business to thrive.
Additionally, make sure that you schedule enough time to make sure that your partners know what you want to achieve with your new integration.
#4 Invest in Training and Support
Finally, remember that your eCommerce ERP solution is going to be a brand-new experience for your employees.
That means that you need to think carefully about how you can help them to make the most of the new software. 
Don't just dump new tech on your staff's laps. Please give them the proper training and technical support that they need to make the most of your investment. 
Providing the right training when implementing a technology solution into your business will give your team members a higher chance of using the software that you've purchased.
If necessary, you could even consider asking third-party experts to come into your organization to offer some one-on-one training sessions. 
Bringing an ERP Tool into Your eCommerce
Ultimately, the easier it is for data to flow between your supply chains, inventory management tools, and other crucial sales components, the simpler it will be for your business to continue making a profit. 
With an ERP eCommerce tool, you can help your team members to get more work done while delivering better experiences for customers too! 
Author Bio: Heather Redding is a content manager for rent, hailing from Aurora. She loves to geek out writing about wearables, IoT, and other hot tech trends. When she finds the time to detach from her keyboard, she enjoys her Kindle library and a hot coffee. Reach out to her on Twitter.
Related posts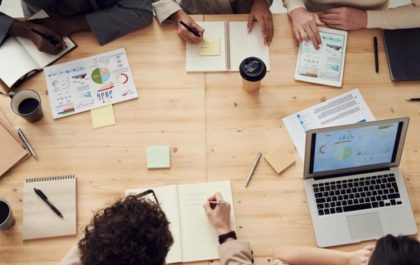 How to Plan a Project That Is Guaranteed to Succeed
Planning and executing a successful project can be a challenging task, especially if you have never done it before. But,…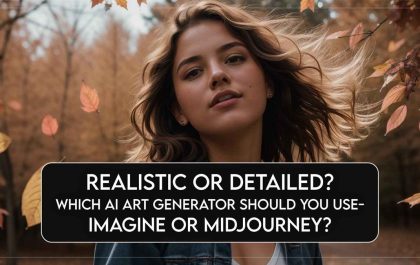 Realistic Or Detailed? Which AI Art Generator Should You Use – Imagine Or Midjourney?
Setting the Stage for AI Art Generation Artificial intelligence (AI) art generation is a rapidly developing field with the potential…